This article is exclusively for Stephen King's fans. He has made a mark in the horror and thriller genre and anyone who follows this genre must have came across with his books. He is one of the most reputed writers in his field and people are definitely in love with his writing.
He is even popular among the people who isn't into the horror or thriller genre. You can get the idea of popularity in his book with the fact that many amazing Tv-series and movies are inspired by his books. This article is especially for those who haven't started to read Stephen King and are looking for the best book to start with! This one will also help those who are a fan of Stephen King but looking for another great book of his.
I personally have read many books by Stephen King. So I have come up with the 15 best Stephen King books which will be good enough to give you a nightmare and gives you a perfect story with lots of twists and turns. So what are you waiting for, go ahead and read the list of 15 best Stephen King book and pick some for yourself.
Stephen King Books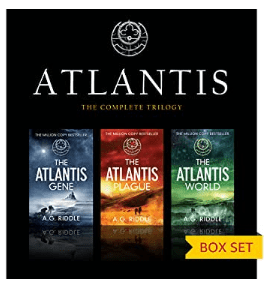 We couldn't resist our-self from starting our list of the best Stephen King books with his one of the most iconic and popular book It! As if clowns detente already scary, the book has taken the horror of a clown to the next level. It is one of those books which isn't meant for weak hearted people. The books have been adapted for a movie, and even if you watched it, the book has so many more things that will take you by surprise.

We would definitely suggest the book if you are a true fan of the horror genre but at the same time its not for beginners who have just started to read the horror drama. Some of the scenes in the book are so gross as well as heart-wrenching that the movie creators couldn't include them in the movie. Overall you may or may not enjoy this book (because its hell scary!), but you will definitely wanna read it!
The Shining is also one of the best books by Stephen King that you should read. From the characters to the terrifying scenarios, the book truly defines the writing of Stephen King.

The book has been inspired by King's experience of an empty building when he moved to Colorado with his family. There are a number of things that inspired King to write the novel and just like the It, this one also has one of most beloved work.

The book features the character of Jack Torrence who is staying in a winter hotel with his family. He found the hotel pretty amusing and a perfect place to concentrate on his novels. But the hotel isn't as ideal as he thought. Soon he senses there is much more than he has expected! The book has also inspired a movie.
The next pick for the best Stephen King book is The Stand. The book has definitely set a bar for other horror/thriller books. What started as an apocalyptic tale is soon turned into a fight between good and evil.

Story starts with a deadly flu that has wiped out almost 99 percent of the population on earth and mow some people want to take advantage of this situation. But the protagonist of the book tries yo bring peace. It features a balanced writing that will keep you hooked throughout the story. You will find it interesting that originally the books were too long that forced Stephen to cut a huge portion of the book down but later he released the uncut version too. To our surprise, both of them are equally good and you can anyone of them.
If you are looking for more than a book then you should start with this series. It will definitely keep you interested throughout all the books. The series features 8 novels which emphasis on Stephen's sci-fi fantasy writing. All the books are simply phenomenal and you would love the last book too because it's perfect. So if you have patience and a tough heart to read all the 8 books then we would definitely recommend this one for you.
Misery is a popular book that is highly suggested for the people who have not read any of the Stephen King books and is trying to start! The book is a perfect example of the fact that people can be as dangerous as any of the ghosts, demons, and even aliens.

The story features a popular writer and the nurse who is trying to make the author's health better. But is she is much more than just a nurse, she is obsessed with his work. She didn't like the way the author killed off one of the characters, Misery. And this obsession of her to convince him to bring back the character makes the life of Author a hell! It's significantly one of the best books that you can start your journey of Stephen King's book with!
Carrie is another classic by Stephen King that will make you have nightmares! This one is the first success for Stephen king and it has made everyone fall in love with his work. The story features the character of Carrie who is an adolescent.

But it's not that simple, she isn't normal and has some strange powers as well. The story features a few terrifying things which are experienced by the main character and how she tackles with them. From her cruel mother to her peers, everyone will have to pay for what they did to her, but at what cost? The answer will give you chills so go ahead and read the book.
If you enjoy time traveling then you will probably love this one. The author tried to present a character who travels back in time and prevent the most tragic incident of America, the Kennedy assassin. The 849 pages long book will keep you at your toes throughout the story.

The author has definitely tried to represent another angle to sci-fi time traveling and it is surely loved by the readers as well. The book was so good that many people wanted to turn it into a film they couldn't figure out how to do justice with the book. More importantly, the powerful ending is worth your money and time!
Another Book that is too good to be missed, this one involves the regular folks dealing with extraordinary circumstances (which is the favorite writing area of Stephen!).

The story follows the character of Johnny Smith, who is a school teacher. We were in a coma for a long time and that he is out of that coma something extraordinary happened to him. He woke up with the psychic abilities. The next thing he knows is, the president is nothing but a deranged politician so now he is in the dilemma of whether or not he should assassinate him. The story will interest those who also love political drama.
Stephen King haven't disappointed his fans who are interested in vampire stories. The book was released in 1975 and it's still one of the best vampire books that you can find. The story starts with a Dracula like Vampire who has moved to a small town. Can you guess what would happen next? Yes, you thought it right, soon many people are turning into vampires.

But a high school teacher and his young girlfriend decided to fight back! But how are they gonna fight with the number of vampires they have in the town? It would be interesting to see. The author tries to give the vampire stories a modern twist which you will definitely find interesting to read.
It's one of the books that features the issues like race through the story. The story features a black man, John Coffey who is convicted of murdering two innocent white girls. The innocence of the character is subject to question and it's also true that no matter what happened to those girls he is gonna be in jail.

The story isn't as normal as you think, even though the character is mostly quiet and looks normal, he possesses the power of healing people with his touch. Overall it's the story that you would love to read.
Losing a pet is difficult and not everyone can grieve this loss. This leads Stephen to the idea of writing another book. Stephen asks himself a question, can you bring back someone from death? We don't know that, but the character of the book tries to do that after he lost his pet cat.

He do managed to bring back the cat but at what cost? Its a completely different creature now! What seems like a silly idea to others, Stephen has managed to make it terrific and represent the thing which could happen if you interfere with the natural order of death!
Have you realized what could happen if you can't sleep at all? It won't be a pleasant experience and that the theme of the book. The authors tried to bring the concept of real emotional punch which will bind you throughout the story.

The story revolves around the person who has lost control of his body and he loses the ability to sleep as well. This condition leads him to see things that are definitely much more than hallucinations.

Although people are divided on whether the book can be considered as one of the best works by Stephen King. But it surely deserves a place in our list of best books by Stephen King.
If you are looking for a thriller book with a touch of Stephen King writing then this one should be your first choice. The story revolves around a fat man who kills a gypsy woman. Somehow he managed to escape justice. But her father curse her to grow thinner and thinner no matter how much he eats. This leads to his desperation and causes him to go to frightening levels.

The storyline may seem simple but Stephen has managed to make it interesting by including dark symbolism. You can give it a try, this might interest you.
Another example of what an amazing writer Stephen King is, Needful Things will definitely make you uncomfortable in the first half of the story but it's just the beginning. The story revolves around the store called Needful Things where people can find anything that they desire, but all the things come at a cost!

It would be interesting to see what impact the things bought from the dark stores make on the people and how it nearly destroys their lives. It's one of the best Stephen King book that you must read.
The book is nothing like you guess it from its name. This horror drama is written by Stephen King and his son Owen. It was released in 2017 and has been appreciated by his fans. The story features a woman who takes a supernatural like sleep. In order to prevent herself and others, the woman struggles to not to sleep but it's not possible. The story will keep you glued until you finish it. And it's full of our terror!
Conclusion

Here our list for the best Stephen King books that we think you should know about. These are some of his bestsellers as well as received praise from the critics as well as the readers. We hope you liked the article and found a perfect book for yourself to start with. Thank you for visiting our page and you can check out other book reviews as well!