Reading is one of the most calming activity one can do! And the best part is we have so many choices in genres as well as writers. Of course, if we ask you to name one of the best authors of all the time a few popular names would appear. But when we talk about a specific genre then people might have different opinions for the best authors. One such popular author is Dean Koontz, he is popular for writing some of the best thriller and horror genre books along with some sci-fi and fantasy books too.
This article is especially for those people who love thriller books and mainly the writing of Dean Koontz. We have selected the best 15 books by Dean Koontz which you should definitely read. So even if you haven't read any of the Dean Koontz books, these might be your perfect picks to start exploring in his book-world!
Dean Koontz Books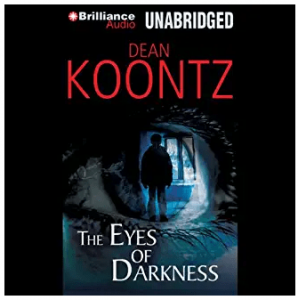 If you are gonna start reading the book of Dean Koontz, you might as well start with his first bestselling books. After 10 years of writing, he finally gained the attention with this book. Deamon Seed features the character of Susan Harris, who is a wealthy and reclusive divorcee and a Computer, Proteus, which is an artificially intelligent computer, has imprisoned her in her home.

The computer's wish to live outside the bounds of machinery and experience things that humans do has made it do that. The madness of the computer doesn't stop here, he actually wants to impregnate Susan with its biologically engineered spawn. The story takes several bends of sci-fi, horror, thriller, and the romance genre. So it's interesting to see what happens and how does it happens. The book has also inspired a 1977 movie. Overall you will love it so give it a try.
Odd Thomas is definitely one of the best-written characters in history and it was written by Dean Koontz. The novel has followed 5 sequels and inspired a series as well as a film. The character is known to talk to the dead and demons. Even though he is not an ordinary man, he has hidden his supernatural abilities and tries to live a simple life.

But things changes after the entry of Fungus man! What he is and how he troubled Odd is something that would interest you. The book is written on the lines of a fight between the good and evil and how things work out between them.
Whispers is another popular book by Dean Koontz that you must read at least once if you are a fan of thriller and suspense based stories. The story follows the character of Hillary Thomas, an LA-based screenwriter. She is being stalked by a violent psychopath, Bruno, who thinks she possess the spirit of his abusive mother.

The story goes on and Hillary even involved the police and at last, stabs Bruno to the death. But the story doesn't end here, it's the beginning where they find he is still alive, how? No one knows. To find out the surprising stuff and an incredible thriller story, you must read the book.
We have bought you another incredible work by Dean Koontz, which is Watchers! The book has also invoked the sci-fi elements with a thriller storyline. The story of the book features Travis Cornell as the main character. He is an ex-Delta Force Member. He is struggling to find a new purpose in his life. He soon discovers a golden retriever along with a baboon like creature in a canyon near his house.

Travis saves the Golden Retriever from the baboon like canyon and named him Einstein (given his intelligence). But the troubles for Einstein and Travis starts from here when the agency who created Einstein and the baboon like creature starts a hunt to find them out and kill them. It's pretty fun to read and you obviously love it!
The name says it all, if you want to read something chilling then this should be your first choice. The boom features a mystery that needed to be solved by the protagonist. An unknown evil entity has been wreaking havoc on innocent people. In this scenario, people are forced to commit crimes and killing their own friends and family by the unknown forces.

Amid this havoc, Paul Annandale arrives with his children on the Black Riverside for camping, and he has no idea about what is going on. There he decided to be strong and fight against it. There are a few incidents that will definitely give you the chills. So if you are strong enough to read this kinda book, you should go for it. It will be interesting to see who is behind it and how Paul stops all this.
Phantoms is a book that is literally smarter than you think, meaning, it will definitely shock with the kinds of writings and thrill it holds. The story starts with two sisters returning to their ski resort only to find everyone dead. Who killed them, how killed them are some unexplained questions.

Although a victim does scribble a name out of his own blood and that's where the story starts. It takes the reader by the storm with its thriller and fanatical writing and that's why you should miss out on this one.
The Mask is a must-read book that will give you an amazing reading experience. Although the book remained lesser-known but it makes a good book around the Halloween time due to it's spooky as well as creepy writing.

It's about the story of a couple who decided to adopt a child. They choose a child with amnesia and she couldn't recall her past. The innocent-looking girls holds many secrets in her. Soon she starts walking in sleeps and doing some sloppy things. How are they gonna deal with this answer and what is gonna happen to them? Well, read the book to know more!
There are a few books that stay in your head for long and Intensity is one such book. It follows the character of Chyna who comes from an abusive and unhappy family. She makes a visit to her friend, Laura's house which completely opposite of her family. Soon twists and turns start when a serial killer appears and try to kill people here and there. It's the kinda story that will keep you hooked till the end, and you don't wanna leave it until you reach the end. And let me tell you, it has a surprising and intense end that you can ever imagine. Due this the book become one of his best and you should definitely read it sometime.
The book revolves around different characters and focus on their lives. The book follows a different approach form other Dean Koontz books which generally known for their plot-twisting writing. All the characters suffer from different psychological problems which makes them extraordinary. What started as the case study of different character has now become a mystery for their origin when they find out pictures in which all of them are present. It's too a good enough book that will keep you entertained.
It's another example of Dean Koontz's thriller writing that should not be missed. Although it appears a simple story of a girl named Laura, who was born in a lightning storm. The girl keeps getting in danger and an unknown stranger keeps saving her. Why? No one knows. It's in the end where the mystery unfolds and leaves you all surprised and shocked. So if you get time and feel the need of reading something light yet thrilling, this is the book you go to.
If you read the opening line of this book, it would be hard to leave it until you finish. The books will keep you glued and won't make you leave the book in the middle thanks to its amusing writing. The story revolves around the week of Harry who is a police officer along with his partner Connie Gulliver. There are many incidents which make you surprise. This also involves the man who whisper in the Harry ear, "you are gonna die in sixteen hours". Why, how? Are the questions that will keep popping in your head throughout the book.
Mr. Murder is a story about a California based mystery author, Marty Stillwater. The character is actually inspired by Dean Koontz himself. It's strange enough that the author feels a mysterious connection with a man known as" The Killer", he also features an uncanny resembles of the author himself in the way he looks.

The killer is nothing but a genetically engineered professional killer who is given the take of assassinating some people and the ones who come in its way. There are certain things which will interest you. So if your favorite genre is sci-fi as well as the thriller drama then this is a perfect book for you.
Life Expectancy involves the birth and the prophecy of the main character Jimmy Tock. And these prophecies will have a huge impact on his life. When he was born, his grandfather predicted many things for his future, that involves, the five dark nights which will be suffered by the protagonist. The bool feature an interesting take on family and the upbringing of the main character and how everything is connected! Overall you will enjoy this book too.
As the name says, it is the story of a husband who is the department to save his kidnapped wife. You will find a tagline on the cover "we have your wife. You can get her back for $2 million cash". It sure seems like a regular thriller kidnapping drama, but it holds much more than that. For starters, the story will keep your glued with the journey of husband to find this much care and that too without noticing. But soon you find the storyline complex and full of suspense.
Another sci-fi and thriller genre by Dean Koontz that you will find interesting to read. Here you will get a nice thriller which is based on a beach that is half-filled with humans and half with the monsters. We are not gonna discuss much about it and leaves it up to you to find the book and read. See if it becomes your favorite books and entertain you with is heart-pounding thrills.
Conclusion

Alright, these are the best Dean Koontz books that we would suggest you to read. These books have received a good response from the critics as well as the readers. So don't miss out on these gems, you will definitely gonna thank us later for introducing these books.