Who would have thought that Lego, a toy brand would establish itself as one of the top video game industry! Lego games have gained a huge number of popularity in the past few years. Lego games have created different kinds of games from different genres.
And if you are searching for the best ps4 lego games then you are at the right place. Because we have gone through a number of lego games and found you the top gems.
We have tried to include different types of games for different audiences in our top ps4 lego games list. So don't waste any more time and take at this list of best lego games for ps4 and pick your favorite ps4 lego game from this list!
PS4 Lego Games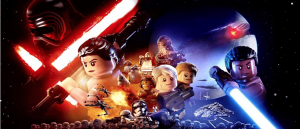 Who isn't a fan of Marvel Super Heroes anyway? And lego games knew it well and that is why they came up with a game that has hundreds of characters from marvel along with its different locations which are famous! It's an action-adventure game where it features battles and several puzzle-solving scenarios.

Each character has its own abilities and powers, use the hulk when you need to throw away the large objects or use the spiderman when you need to swing around the large buildings. The game also features Stan Lee itself in it, its the mission called Stan Lee in Peril. Play this super amazing lego game for ps4 and do adventure in the Marvel world with all its characters and cool locations!
Lego The Incredibles is one of the best ps4 lego games. It was released in 2018 and it was well-received by the audience! It's too an action-adventure game which features the famous Incredibles and their adventures. Being released by Warner Bros the game had already created a buzz even before its release!

The gameplay features lots of puzzles, action where players fight the villains and its multiplayer mode where two players can play corporately! The strengths and powers of characters are somewhat alike as they show in its films. So if you are a fan of The Incredibles and Lego it is a must-play game!
You really thought lego would leave its harry potter fans? The good news is they have also come up with a great Lego Harry Potter game where the game features stories from the year one to four that is the movies Harry Potter and the Sorcerer Stone, Chambers of Secrets, Prisoner of Azkaban and Goblet of Fire.

Just like other Lego games, this one too focus on puzzle-solving as well as exploring the Harry Potter World! The game focuses on all the magic activities like potion-making or creating spells, but be careful you might turn someone into a frog! The game supports a multiplayer mode so don't forget to invite a harry potter fan and explore this adventurous lego game for ps4!
For star wars fan, ps4 lego games has been a treat because they have provided us with many cool star wars games! The Force Awakens is the latest addition to the lego's star wars games making it one of the top pa4 lego game.

This game is appreciated by star wars fans mainly because it covers the period between Return of Jedi and The Force Awakens, this game has also tried to fill some plot holes too. You will find a number of features that have been added to this game which is completely different from its previous installments. The game also focuses on the backstories of characters!
Lego DC Super Villians is a spin-off of Lego Batman. This lego game for ps4 is to very popular because of its great storyline and the fact that it fully focuses on the Villians of DC universe.

Each character has its own story and adds significance to the main story. The game also supports a two-player cooperative multiplayer mode. All the villains of the DC universe fight against the superheroes of other universe!

Gameplay of this ps4 lego game features a third-person perspective which follows an action adventures and puzzle-solving scenarios in between the game. Just like its previous installments of Lego Batman Trilogy, the game also features both the story mode and free roam mode (open-world environment). Some locations from the DC universe can be seen in the game. For DC lovers, this is undoubtedly one of the best lego game for ps4!
The Lego Movie 2 Videogame is highly inspired by the Lego Worlds, it is a perfect game for the people who want different characters into one game. The game features refined combat mechanisms as well as some new characters.

Lego has given a treat to its audience by adding some bonus story elements in the game. Overall it's an interesting game to play and it too supports both the single-player mode and multiplayer mode.
If you are in a mood to play an undercover cop and fight off crime in the city then Lego City UnderCovers might be the best ps4 lego game for you. It is kinda like GTA but it's much friendlier. Here you are always on a hunt for the criminal and you can also chase with some of the coolest vehicles! But keep in mind that you are not gonna be a goody-goody officer who always follows law, because at some point or another you are gonna need to break the law in order to fetch the criminals!
We hardly need to explain this one right, you can just go by its name. Lego has come up with one of the best ideas when they decided to include dinosaurs in their world. So if you are into dinosaurs then this might best pick for you!
Although we have listed out Harry potter in our list but this one is the sequel to that game. It is too recently released and made its place in our top ps4 lego games list! Play this game to progress in the story which you have left in its previous installments!
The last game on our best ps4 lego games list is Lords of Rings. Play this game if you are a fan of the movie and even if you are not, because its fun to play and have some really interesting elements!
Conclusion:

Our list of top lego games for ps4 ends here. We hope you play these games and find them interesting enough to worth your time.