PS4 is one of the best things that has happened to us in the recent times. The PS4 takes the gaming experience to the next level. We have so many game genres and so many amazing games on PS4, but today we are specifically talking about the PS4 boxing games!
Who doesn't love boxing games, right? It always feels great to be the best boxing player and knocking out your opponent. The thing with boxing games is, that there should be more moves, more players and amazing fighting techniques. Although there are plenty of boxing games present but we want the best right?
But how will you choose the best one without trying them out? After all, you don't want to waste your money and time right. We know it could be hard to choose the best boxing game since they all described in the same words. But luckily you are at the right place. We have gone through a number of boxing games and picked up the best 15 boxing games for PS4.
Take a look at the list where we have reviewed the games in the best way possible, so you can get a good idea, which game to pick for yourself.
PS4 Boxing Games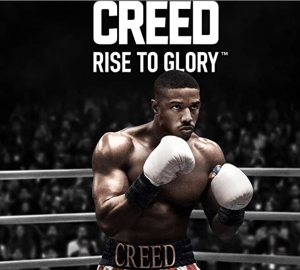 You never wanna miss out on a classic like Fight Night Round 4 when it comes to the best ps4 boxing game. This one is developed by EA Sports. The game features legendary boxers, Muhammad Ali and Mike Tyson on the cover. The best part about the game is, it features 48 licensed players.

The game also features several new game modes including legacy modes. The game makes you experience like you are in a real boxing match and you are in the ring. You will have to think and make calculating moves to win the fight otherwise you will be knocked out.

You will find many physics-based controls with detailed movements in the ring. You will also find the legacy mode where you can find your boxing techniques by playing a series of mini-games. The game supports both multiplayer as well as single-player games. Here you can easily choose the player and make use of his skills and chance to enhance your rank in the game. you won't have to pay a huge amount of money to enjoy this classic.

Lastly, the game features stunning graphics and intuitive gameplay. To sum up it won't give you much to complain and it's worth trying.
Creed is also a popular PS4 boxing game that you need to know about. The game features advance physics which will thrill you with its amazing game experience. You will find many phenomenal boxing players and each has some unique skills. This one also supports both multiplayer and single-player modes.

It features Phantom Melee Technology which allows for two different entities, namely, a ghost avatar for tracking and a physical avatar for visuals. Its career mode will allow you to start as a fresher and then become the number one fighter. So invite your friends over and play a match together and show who is the real boxing player! It's definitely a game that you will love playing again and again.
Almost every boxing fan has dreamt of playing in the UFC, that is, the ultimate fighting championship. And with this game, your dream can come true. Since the game is based on the real UFC games, the makers have taken care of every UFC detail and made it feel like the real UFC game. The best part of this PS4 boxing game is, there are over 250 players including the female fighter.

Here you will find many game modes such as career mode, team mode, practice mode, etc. This one is known for its accuracy and realistic gameplay as it features knockout physics system. With this, you will feel your every move like punch, kick, etc the real one. It's slick graphics and amazing visuals are also a plus point. Being the latest game has its perks as you will find many advance technology that lacks in other games.
This is again a game from the right UFC series and that's why it deserved a place in our list of best ps4 boxing games. The name should be enough for you to know that it's gonna be one of the best boxing game for ps4. It was developed by EA Canada and published by EA sports.

There are numerous things that you would like about this game along with some unique features. This one features G.O.A.T Career mode where you will not only experience the journey of a newcomer boxer who becomes the ultimate champion, but you will also responsible for managing your player's professional life. That includes gaining more fans, building a hype as well as managing the financial things. Overall there is a lot to experience and a lot to play so it's gonna be the best game you will play.
Boxvr is another virtual boxing game for ps4 which will like playing when you are bored. It's kind of a work out game as well. The game presents many amazing workouts that can do while you play the game and turn into a boxer. The game also features 140 minutes of music track which will motivate you to work out. It surely is a unique game which you will like. And most importantly this game will actually allow you to do something. Give it a try sometime when you have nothing else to do.
Ever witnessed a fight in the bar among the drunk people? I am sure you have enjoyed it and how about we mix the drunken bar fight with the boxing fight? I am sure it sounds weird at once but it surely is one of the interesting game you will ever play.

If you are bored of playing the traditional boxing games in a ring then you can turn to this game for fun. Here you won't have to follow any rule and just have to knock out your opponent. You can throw everything that comes into your way such as chairs, bottles or even the chips! The more you get drunk the stronger you will feel about yourself. And this feeling of yourself will end up in an ugly fight! But make sure you are good at finding otherwise you are gonna end up in the hospital.
7. Punch Club

Punch Club is also a well-known PS4 boxing game which you need to play at least once. Here you won't play the role of a boxer but the role of his manager. But even though you are not going to be the boxer in the game you will definitely have fun. For starters, you will be able to give training and preparing them for their next fights.

But that's not it, soon the game will take a suspense turn when the farther dead player died and you will have to find out about the killer. It's not gonna be easy, but at the same time collecting clues and solving the mystery will be so much fun! Although the game only features a single-player mode.
8. Boxing Apocalypse

This one is as interesting as it sounds! Boxing Apocalypse will take you to the journey of space where you will show your boxing skills to survive the game. It's not as easy as it sounds. You will be fighting against aliens who have some extraordinary skills. Although you will have some great skills too so you need to figure out how to fight with them when it comes to your survival against the opponent. The game as an incredible graphics and background.
Knockout League is to an amazing ps4 boxing game to play. This is an arcade-style cartoon boxing game but a serious one. You need to sharpen your boxing skills and put your 100 percent effort to win the game.

The is a simple game with easy control so you can play it with little ones in your house too. The animations are kinda amazing and you will like its gameplay as well as boxing moves too. So be ready to play the best boxing game for ps4.
It's actually an old boxing game but it's still good enough to be on our list of best ps4 boxing games. The best part about the game is its many characters with colorful personalities so you will enjoy playing the game. The game is also available in 3D formats and allowed players to have more control in the ring.

Players can easily choose their favorite boxer to play as and you will get a number of choices to choose your favorite player from. Players will also find a Rumble meter where players have to collect the letters until the word Rumble spells out. When the meter is full the players can power up themselves.

Even when the game comes from a long period of time ago, it will still impress you with its visual graphics. You can play the game against the AI in the single-player mode or you can invite your friends to play in multiplayer mode. It's gonna be a fun game to play so you can at least try it out!
Fight Night Champion is too an incredible game that you can play when you feel the need of punching someone or show off your boxing skills. The game is full of violence and strong language which made it ideal for adult players only. The game also features a full Hollywood story mode which is called Champion mode.

The brutal mode is another amazing feature that made the game top priority for the boxing lovers. The controls are amazingly featured which includes Full Spectrum Punch Control. The full online mode which is similar to legacy mode. The most exciting g part of the game is Online World Championship, where the player not only fights to gain the title but also to sustain it. It's definitely a game that is too good to be missed out by any boxing fan.

Our next pick for the best Ps4 Boxing game list is EA Sports MMA which has a number of cool features. The game focus on mixed martial arts as well as boxing. It's a global game that isn't restricting to a local region or just one brand.

The players can attack their enemies with punches, kicks, or feints. The defense timing has to be perfect and that's where the game becomes much more than just a boxing game which only involves punching the opponent. Overall the game will definitely interest you and keep you glued to the screen for a longer time.
With black and white graphics the game takes you to a different era of boxing. Even though the graphics are black and white you will be able to see the bright red blood which makes it a brutal game. The player will be taking control of his favorite character (from a number of characters to choose.) And he will be fighting against another. There are several moves to control the character's attack which includes punches, jabs, and uppercuts. You will be surprised to know that there are 23 moves available. If you are in a mood to play a vintage boxing game then this should be your top choice.
Rocky legends is too a popular boxing game that you can try out. The game mainly focuses on Career mode and training mode. Under career more there are a number of different subcategories that you can explore and play according to your preferences.

Although training mode is quite impressive too where the player can select a number of players and teach them.boxing and raise them as a popularly known boxing player in the game.
Who isn't a fan of Mike Tyson? Whoever is into boxing will have a respect for this legend and that's why we have bought you a game that is made for the Mile Tyson fans. It's challenging, it's fun and it's definitely a game that you don't wanna miss. Get the game and try hard to become one of the most popular boxers and have a chance to conquer the boxing world and be the champion of heavyweight boxing.
Conclusion

Ever since PS4 was available for us to play we have just fallen for it. Some of you may like to play alone others would like to play with their friends and show off their fighting skills. No matter from which group you come, these should be the best boxing game you have ever played.

So here our article for best boxing games for ps4 ends. And we have done our part by introducing the best boxing games for ps4 and now it's your turn to pick the best one. We hope you liked the article, thank you for visiting our page.