Crime novels are getting pretty popular these days and people still love to read a book where they can guess who is the real culprit. There are a number of authors that have impressed us with their intelligent crime writings. And one such author is Patricia Cornwell! She is an American crime novelist who has written many books in her career.
She started her career as a journalist but she was more interested in writing novels. She has written her first novel in 1984 which was rejected and after that her first novel Postmortem released in 1990! She introduced the character of Kay Scarpetta and it was also the first installing of the Scarpetta series. She has also written many standalone and other series such as Andy Brazil and Jack the Ripper series. She has also made an appearance on a tv series too!
This article focuses on her books in the publication order. So you can know which book came first. Although you can pick any book you want because every book has its own story but it would still be nice to read the book in chronological order and see the character growth! We have mentioned all her books in this article in chronological order, so you can pick up the one you find most interesting. To help you furthermore we have described the first 10 books with their plot so that you can know what to expect from her book and understand her writing!
Patricia Cornwell Books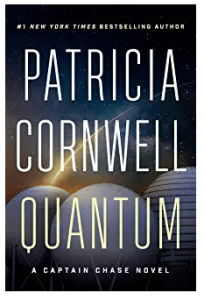 Postmortem was the first Patricia Cornwell book and it's also the first book of her popular Kay Scarpetta series. The book got a great response to its good characters and a great plot. Here the book introduces the character of Kay Scarpetta who is a chief medical examiner for the Commonwealth of Virginia.

On a fine morning, she receives a call from Sergent Pete Marino, who is a homicide detective at Richmond Police Department. She already has a tense relationship with him yet she has to work with him for several cases. They meet t the crime scene where they found a woman strangled to death. She will have to examine the crime scene and find potential clues that are left behind by the killer.

Meanwhile, she also has a lot to deal with her personal life as she has a ten-year-old niece Lucy! The investigation isn't going as well because her database has been compromised by someone which resulted in information leaks about the case. It would be interesting to see how she solves the case and manage her personal life as well.
The second book in the Scarpetta series, as well as her second book in publication order, Body of Evidence, has managed to live up to the expectation from the readers who were eagerly waiting for the next book. The book again follows the character of Kay Scarpetta who is now involved in a brutal stabbing murder case.

What started as the simple death case is now indicating that there is more to it and perhaps a serial killer is at its work when the death count rises. She has been accused by a lawyer for losing his client's last manuscript. It doesn't take long to turn all this into a nightmare for Scarpetta and now all she wants is to close the case as soon as possible and find the culprit! This crime fiction is worth your time so go ahead and see where the story takes you and will you be able to identify the killer as well?
All That Remains is the third book in the Kay Scarpetta series that you would be interested in reading after the first two books of the series. Now that you have known the character and the plot, you won't be surprised to see the most brutal deaths and some dangerous killers. And this book focuses on both.

The bool based on Colonial Parkway, who is said to be a serial killer and killed more than 8 people in Virginia. You should know that Patricia Cornwell often takes inspiration from real crimes to write books. And she never fails to impress us with her crime drama.
The name says a lot about the theme of the books. The next Patricia Cornwell book in order is definitely a worthy read for all the people who are very much interested in crime novels and especially in Patricia Cornwell's books.

This is the next book in Kay Scarpetta series and this time she is examining how a dead inmate can kill anyone! Yes you heard it right, she is examining the body of Ronnie Waddell who is a convicted murderer and has been executed. But another death has been reported who is killed in the same manner as Waddell used to kill! Is he back? Or there is someone else following his footsteps?
The Body Farm features the most chilling death when eleven years old girl found dead. The way of her killing suggests that it is a work of a serial killer who has been eluding the FBI for several years now. What's difficult for Scarpetta, in this case, is she is accompanied by her niece who is no less than a headache for her. She is trying to stay focus on the case and find clues and some answers. It's a simple and straightforward case in which you will find a good reading!
The story starts on Christmas eve when a naked and homeless woman is found dead. Christmas was never easy for Scarpetta anyway because this holiday season brings more severe cases for her that means more work. But this case is no ordinary because the manner in which the woman has been dead suggests that it's the work of Temple Brooks Gault is back again!

Now the question is how will Scarpetta as the case seem impossible and it's hard to track down a professional killer.
Cause of Death is the next book in the series which was released in the year 1996. We can't forget the murder that took place on Christmas Eve now the New Year's Eve has also bought another brutal murder case for Scarpetta.

The most unusual thing is Scarpetta has received a phone call for reporting the death of Ted Eddings who is an investigator officer. But why would anyone report it to Scarpetta instead of the police? Does it suggest something bad is gonna happen to her? Or the killer is playing some sort of mind games with Scarpetta? Whatever is the reason, Scarpetta must go to the crime sight and investigate! Don't be surprised if this case turns out to be much bigger than your imagination.
Unnatural Exposure brings a puzzle for Kay Scarpetta. The story revolves around five headless, limbless cadavers on the island and four similar death in Virginia as well. What would be the reason behind a similar death? Is the same killer is traveling across countries?

To increase the trouble of Scarpetta, a tv reporter is claiming that a serial killer is present in Virginia. And that's because of her rival Percy Ring is spreading these rumor. You will have to be patient with this book as it slowly reveals the mysteries and it will definitely shock at the end.
The eighth book by Scarpetta is said to revolving around the character Andy Brazil. And it's also the first installment of the Andy Brazill series by Patricia Cornwell. Andy Brazil is an ambitious younger reporter for The Charlotte Observer which is a volunteer cop!

The book reveals what goes in the life of police officers and how things work out for them basically it highlights the inner secrets of police work. It's definitely a must-read bool where you will be introduced to the series and then you can decide if you wanna invest your time in it!
This is the next Andy Brazil and Judy Hammer series so there you will read about their life and adventures. They have been sent to Richmond Virginia to investigate crimes. The book can be violent sometimes and some times it features some fun elements as well. We are not saying much about the plot of the boo as we want you to take it up and surprise yourself with the new series!
Conclusion

So these are the Patricia Cornwell Books in order and we hope you found it helpful. The article will help the beginner who hasn't read any of her books as well as some pros who have just read her one of the series and looking for more books to read.

We hope the article has helped you to choose which Patricia Cornwell book you wanna read first. Alright, here our article ends so thank you for visiting us. You can also check out other such articles for other famous authors as well!