Are you a Beyblade fan and looking for the best Beyblade games for your smartphone, well you at the right place we have picked the 10 best Beyblade games and save you the trouble of choosing from hundreds of Beyblade games. Here are the top 10 best Beyblade games that will promise you to have all the fun and thrill you want.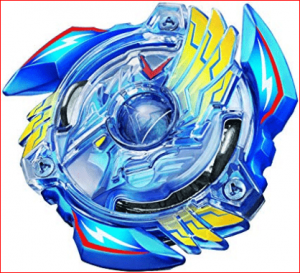 Best Beyblade Games
1. Beyblade burst rivals Android / iphone

Live your Beyblade through this Beyblade game for your smartphone. Choose your favorite Beyblade character and go along the storyline. You have to follow your character to their quest and help him to become master blader. You will also get Beyblade tournaments, participate in the epic Beyblade battles and use your rare and powerful beys to become the ultimate champion. You can also upgrade your collection of Beys and they will become more powerful so that you can use them in the battles and show all of them who's the boss here!

Use your strategic skills to beat others. This Beyblade game will surely test you, find out you are capable of being the best Blader.
If you are just interested in the Beyblades fight then this game is for you. It may not have the characters and any storyline to follow but you won't miss the fun of spinning your beys against an opponent in a stadium. This game lets you spin your top against the opponent's but you have to knock down your opponents spin before yours. You get to customize your beys and with every different part, comes a different power. There are 3 modes of playing that is a simple quick match where you get to make high scores of your own. Arcade mode gives you endless battle with the opponent. And a tournament where you fight to win the cup. This is simple yet fun Beyblade game.
3. Spin top fighter: Beyblade revolution Android

This is one of the best Beyblade game that test your be Beyblade fighting skills. At every point you will be fighting against tougher opponent you have to knock down their Beyblade before they do to yours. Be on the top by using the special skills like fireball charge, heal and adjust the speed of spinning along with them you have to use your strategizing skills. This Beyblade game has so many interesting features that will keep you engaged for hours, that are detailed 3d models, great spinning effects along with good visuals and sound effects. This Beyblade game requires internet!
4. Spin God blade: spin the ultimate top! Android

This Beyblade game is giving a new definition to all the spin to games. If you like add some effects then you should definitely play this game. It does not have the complexities like other games that just makes it easy to play and have fun with fighting the ultimate battles. It also has nice sound effects with good impacts and gameplay. Improve your Beyblade fighting skill with every battle. Try out new beys(spin tops) and experience new powers of different spin tops.
5. Blade bouncer Android

Be the master of arena by exploring your fighting skills with the Beyblades. Customize your Beyblade to make it more powerful and defeat every opponent you face and become the ultimate champion. This Beyblade game is really easy and fun play and it lets you have all the fun that you have imagined. Dodge your opponent's Beyblade by using good timing skills. Collect all the spirit animals to use their legendary powers. You can also compete with your friends and show them who's the real boss (master) is!
6. Tops champions: blade battles Android

This is an ultimate Beyblade game that assures you have all the fun and thrill when you are playing tops champion. Participate in battles and use your techniques to become the master. Try to be on top by attaining the highest score in the arcade mode, you can also fight for the cups in the tournament mode. You can do special attacks against your opponent and knockdown their Beyblade before they do to yours.
This is an online Beyblade game that lets you fight against the AI. Choose your favorite gyro and update it to make it stronger. Clash with the opponent in ultimate Beyblade battles and show your special skills to win. There are 3 different modes to play. Challenging PvE mode gauntlet allows to fight against a series of opponent until you get at the final battle to fight against the boss and defeat him. Arcade mode comes with 3 difficulty levels where you can defeat different enemies.
8. Spinner chaos battle Android

We are introducing you to the most chaotic Beyblade game that will fill you with lots of thrill. If you are a Beyblade fan then give yourself a treat by playing this Beyblade game. This game is very efficient with its full control of the gameplay and accurate physics in the Beyblade battles. Once you start playing and learn to balance things, you will be addicted go this game. Win your battles against the toughest opponent and be proud of yourself.
Be the ultimate champion by playing this Beyblade game. If you think you have everything that takes to be on top in then challenge yourself with this game. There will be a tougher opponent with every battle you okay in this Beyblade game. This may not have the characters and drama to it but it surely has the thrill that comes with every fight you play. Beat every opponent by using your smart techniques and fighting skills. This game may seem simple but it surely tackles you and test your fighting skills. This Beyblade game has good visual and sound effect.
10. Spin warrior: Istanbul Android

This is a mind-blowing Beyblade game that gives you fun with every spin. This Beyblade games offers much more than just fighting with the spin, that is MAGIC!! Yes, the developers of this game have combined the spin fun with the magic powers that you can use in battles. This Beyblade game is a must-try.
Conclusion:

So these are the best top 10 Beyblade game. You can surely try them without disappointing yourself.