If you are a 90's kid you must have seen Shinchan and loved him. It's always fun to watch him doing those mischievous things and annoying people all the time, yet we love him. But you don't have to love Shinchan just in the tv series when you can get him on your smartphone. We have picked the top 5 best shinchan games that will entertain you and never let you get bored.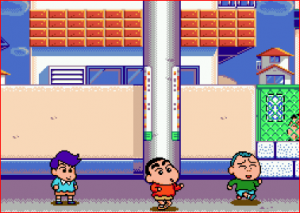 Best Shinchan Games
1. Crayon shinchan runner Android / Iphone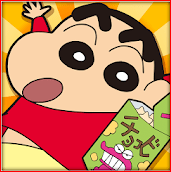 It is a classic shinchan runner game that features shinchan as it's main character. You just have to dodge the obstacles and collect sweets with just one tap. This is one of the best shinchan game that won't disappoint you in any way. You get a reward in the form of medals and many things that you will enjoy. Don't worry you won't be alone in this as you get the company from Kasukabe defense group. You will also get the fun of battle run where you have to finish it off in real-time. You will be able to collect new costumes to be more stylish than ever!
2. Fun kid speed racing Android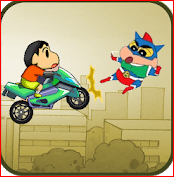 Get all the tv series fun straight in your smartphone and live your shinchan life. This shinchan game offers so much that you will stick to it for hours. You will get to drive and escape all the little villains. Dodge every obstacle that comes in your way, you get to use many power-ups to boost your performance. You will get the ultimate action of Shinhan's favorite hero action camin. Explore new places with high-speed run and meanwhile collect all the stars in between. It is a simple game with lots of fun. Download the best shinchan game that offers you so much.
3. Crayon shinchan operation little helper Android / Iphone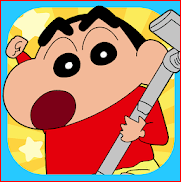 We have seen the mischievous side of Shinchan in the series but he is a good kid too, explore the helping side of Shinchan with this super fun Shinchan game. Offer little but worthy help to people and complete the tasks of helping people. Whether it's about helping in laundry, cleaning, shopping or taking care of your pet! There will be a lot of things you can learn from this shinchan game. Do the job of an assistant and help the people around you.
4. Magical Shiro dash Android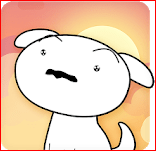 If you love Shinchan you will also love Shiro (undoubtedly he is the cutest dog on this planet!!). Run your way as Shiro through amazing background and super fun locations. Jump, dodge and clear all the obstacles that come in your way and finish your run.
5. Shin ATV climber Android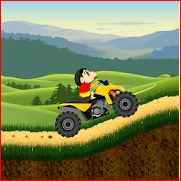 This is the best shinchan game with the most adventurous storyline and locations. Himawari is lost or kidnapped in the woods. Being an older brother Shinchan has to save his little sister. He got an ATV and ready to climb the hills and the way to Himawari. You will get many adventures with this Shinchan game so don't just wait here and go on an adventure trip.
Conclusion:
These are the top Shinchan games that you can find, we assure you won't regret playing these games.