Football or soccer is one of the most popular games in the world. If you are a football fan you must have spent hours sticking to the tv when the game season is on. However, you might miss out this game in offseason. Here we have a list of top 10 football games for Android and iOS. These games let you play it out on the field. You can either play it alone or might wanna show off your skills in front of your boy gang.
Best Football Games
1. Football strike- multiplayer soccer Android / Iphone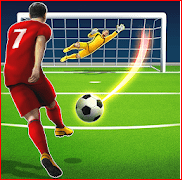 Take out your passion for football with football strike- multiplayer soccer. There are different modes like free-kick face-off where you can play with other people too and show off your football skill to them or you could play alone in career mode and gain yourself a reputation in football strike world.

Unlock cool features go customize your player or goalkeeper and even the jersey color for your team.

Unique soccer challenges are present where you can unlock the medals. Try out amazing stadiums across the world.

Other cool features of this football game are:-

Online playing in free kick or shooting race mode

You can represent your favorite team

Fast-paced mode is full with loads of action.

Play with or against your friends or players across the world.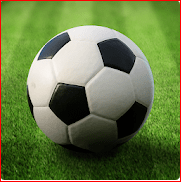 This is unarguably one of the best soccer game. You can choose from four modes to play they are, exhibition, cup, league, training. All are super fun to play and give you a good time while playing.

There are 60 national teams, 60 clubs, and a total of 2000 players. As they say, more the completion more will be the fun. Challenge these teams and defeat them to become the champion.

It also supports tablets which makes it more convenient (it always more fun to play on big screen)

Try this game and we will guarantee you that you will have an amazing time.
3. Real football champions league : world cup 2018 Android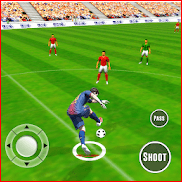 This is undoubtedly the dream game for football lovers. Real football champions league world cup 2018 lets you build your dream team with all the star players you wish to be on your side.

Features:-

More accuracy

Season objectives.

3D graphics and great sound effects.

Easy and smooth control, realistic animation, and amazing background.

Other than that it also lets you customize your players and your team.
4. Real football Android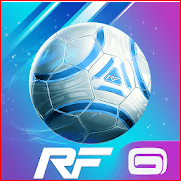 Experience mind-blowing fun and thrill with real football. It is a great platform to layout your desires of being a footballer. Play soccer on both on and off-pitch. Lead your dream to become a world champion.

Not only you get the field action but also you get the chance to develop team facilities, recruit players and improve their skills.

Stadium are designed in 3D and shadows are created to give it a real feel. Different camera angles are also available.

All the tournaments will be challenging as the opponents are developed smart and strong to give you tough competition.

Climb the leaderboard by defeating other teams.
5. Ultimate soccer- football Android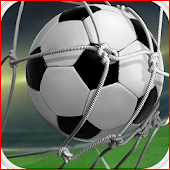 We know the value of football in your life, you are that crazy fan who screams at tv or would be the loudest in the stadium to cheer your favorite team. This game is specially designed for people who are die-hard fans of football.

Explore the football field with this amazing ultimate soccer game and you won't regret downloading it.

It might be addictive as it has incredible visual effects to give you the realist field.

Try out this game now and compete with other players.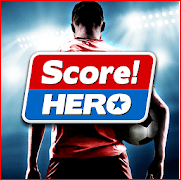 Score Hero is a game for challenging people. This game is good enough to get itself 100 million+downloads, yes it's that good!

It's one of kind feature is that it has more than 660 levels, AMAZING! right.

You get to play all kinds of cool throws. Glorify your country by winning medals and trophies.

It lets you play the most strategic play. This has stunning gameplay and easy controls and amazing animation with 3D graphics. You can customize your players. By connecting with Facebook you get to compete with your friends.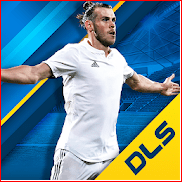 Nothing feels good than building your dream team and leading that to glorifying victories.

Dream league soccer is free to download with in-app purchases

It is beautifully designed to give you a realistic feel.

This game presents stunning graphics and easy gameplay and controls.

Over 7 cup competition are present. This game has more accuracy so that you can enjoy to the fullest extent.

This game not only lets you build your team but your stadium too.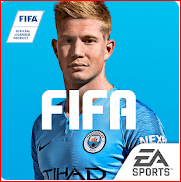 This game is as prestigious as it sounds. Who isn't a fan of FIFA, that's why we bought the thrill of FIFA in your palms!

This game challenges you with 30 league, 650 real team's and 1700 players so that you can enjoy this exotic game with all the action.

Play against players from all over the world and show off your football skills and best all of them to become the best.

This game doesn't lower the standards of its name. FIFA soccer has so many strong points including it's visual and sound effects. Don't waste your time to play this game if you're a FIFA fan.
9. Soccer star legend world Android / Iphone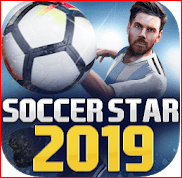 It is more of a manager kind of game that lets you manage your professional career. Decide whether you wanna be a striker, midfielder or defender. After a while, you can hire an agent that will help you manage your professional life. You will daily awards that will help you with the game. Overall this is a great game for those who can be very good at managing stuff while playing on the field.
10. Slide soccer Iphone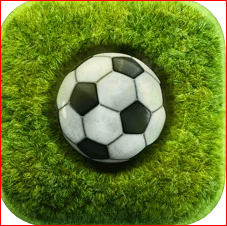 If you are a fan of those old school soccer games than this game is for you. It has really simple graphics. It's also easy to play and control. Just try to defend the opponent's goal and throw that soccer ball into theirs.

It has various difficulty levels with 3 types of field grass, ice, and dirt. It is a simple game yet very exciting to play.
Conclusion:
There are hundreds of soccer games but we have picked these top 10 games for a real soccer/football fan. Do try these game and experience the fun you never have.