We know how much you love playing new games on your PC. Whether you have experienced a hard day or just bored to death a good game can always cheers you up. But the problem with most of the games is that they come in very large sizes that be hard to download on your PC. But we have a solution for that too and that is compressed games. Compressed games are those games which have been compressed in small sizes so that you can download them easily on your PC.
In this article we are gonna talk about the 10 best pc games under 500mb. Which you can easily download and play without worrying about the size of the game! So let's start the list so that you can pick the best game for yourself to play out of them!
PC Games Under 500MB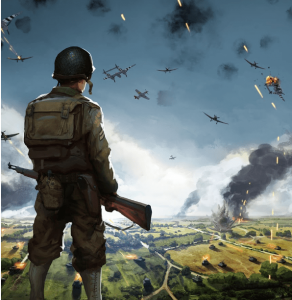 Racing is definitely one of the most loved genre and we gotta say everyone should have at least one racing game in their PC. But as much as they are fun to play they are not so easy to download on PC because of their size. But here we are with Drift force, a game that has been loved by many! It is now available as a highly compressed game under 500mb so that you can easily download it and play it on your PC.

This game is all about racing and surviving the race until you are the last one standing! Take the racing genre to another level with Drift Force. It's is the kinda game that is easy to play her hard to master. The game is full of obstacles which have to avoid if you wanna win, a map is there to help you through it. You will have to survive the race as long as possible to gain more scores.
War wind2 is one of the best PC game under 500mb that you can have. It is a real-time strategy computing game which received a huge response from its audience. This game can be played on both single and multiplayer modes.

The game is set in the north pole with the discovery of the tablets of Naga'rom. The game is all about your strategic skills and how you approach a particular situation. It's one of the most interesting PC game that you can find under 500mb.
3. Gone Home

If you want to explore some weird things and wanna have a unique experience than Gone Home is the best-compressed game under 500mb. What you will love about this game is that the game is full of adventure and you will never know what you discover next.

You will play as a woman who just come to her home from overseas just to find the home empty and everyone was gone. Now she is one a mission to find out what really happened and for that she will have to find clues and make a conclusion out of it. Although the game does not give you a defined goal but you will be reward for every new thing you explored in the game!
If we call tom Clancy's Rainbow Six Rogue Spear one f the best highly compressed games under 500 MB then we wouldn't be wrong in fact it is one the best shooter game and who doesn't love shooting games right? But the only thing that was standing between this amazing game and kgs fan. it is large size but now that it has been compressed to a lower size under 500mb people can easily play this on their pc.

The game revolves around a counter-terrorism unit called Rainbow, it is responsible for fighting against all the terrorist organizations all around the world. You will love everything about this game from its huge weapons to its larger than life gameplay which makes you feel that you are at the war! So enjoy this best pc game under 500mb!
So everyone likes to play a superhero once in a while no? And that is why we have bought you one of the best pc games under 500mb and that is spiderman. It was released in 2000 and it was on the popular game at that time and in that time too.

The game follows a storyline where spiderman is being framed by his doppelganger and it's no ordinary situation. The gameplay has many missions or objectives as one can say which the play has to complete on many levels. You are definitely gonna enjoy this highly compressed pc game under 500mb.
Now who doesn't like to kill zombies or aliens right? For those people who love shooting games and killing zombies or alien, we have bought you one of the best pc games under 500mb. The game features an action shooter gameplay where your only motive will be to kill those aliens! So download this highly compressed pc game under 500mb now have fun killing the zombies!
If you are looking for the best pc game under 500mb where you get to build yourself an entire city then Sim City 3000 is the perfect choice for you. Show your architecture skills and build yourself a city that has everything from skyscrapers to nuclear plants and make it one of the best cities in the world and that too from scratch!
A game which has a powerful name like that can never go wrong. Sniper: path of vengeance may not be the best game but it surely comes as a highly compressed pc game under 500mb. The plot revolves around a sniper and how he is challenged by his foes. You will have to deal with many extreme situations and get yourself out of it!
Half-life 2 has everything a gamer can look for, it got shooting, puzzles and so many more elements that make it worth playing! And the fact that it now comes as a highly compressed game under 500mb makes it more fun than ever as many pc users can play it too.
Soldier elite was released way back in 2006 but it wasn't the ideal game for pc users because of its huge size. But now you can download it as a highly compressed pc game under 500mb.
Conclusion:

So these are our top 10 picks for highly compressed PC games under 500mb we hope you enjoy playing them.