When we talk about PC games, windows games aren't really popular! The possible explanation for this is many people don't know about great games that are available for Windows 10, which are enabled by Xbox Live. We have picked the best games for windows 10 laptop. We have tried to pick up the games which cover wide genres.
Best Games For Windows 10 Laptop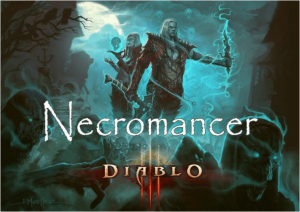 1. Diablo 3

If you love action games that this should be your best choice for windows 10 laptop free games. It is a role-playing action game where you can choose your character from 6 different characters (barbarian, Crusader, Demon Hunter, Witchdoctors, monk or the wizards). Begin your challenging quest in defeating the lord of terror diablo.

It is fun to play and you will definitely feel the thrill. Its gameplay is intuitive and visuals are stunning. So this is the best game to play on windows 10 laptop.
2. Asphalt 9: legends

There is nothing better than playing those racing games which will surely get us the adrenaline rush!  Asphalt 9 is a famous racing game which is available for Windows 10 laptop to download and play. It has all the elements that will surely impress the racing game lovers. Your love for cars is being kept in mind when the game was developed. You will get all the high-end models of real branded cars like Ferrari, Porsche or even Lamborghini. Choose the one you like and get ready for the race. You will get to race on 70 different real-time race tracks all around the world. It has different game modes too, in career mode you can complete over 60 seasons and 800 races. The second option is a multiplayer mode where you can race with 7 players from all around the world and try to defeat them and become the best racing player.

In-app purchases are available for this game but apart from that this is the best game for windows 10 laptop. Its controls are smooth and gameplay is also amazing.
3. Battlefield 3

You must be aware of the battlefield and the good news is now you can play this game in your windows 10 laptop. Keep in mind that you do need required hardware specs for this game to run, so if you have them this should be your best choice for windows 10 laptop game. It is developed and published by EA games.It is a first-person shooting game that will bring out the shooter in you. There is nothing better than playing a game like battlefield where you get to so much. It is exciting, it is fun and it is surely the best game for windows 10 laptop to play when you want some thrill in your life.
4. Fallout shelter

There is no way you haven't heard about this game, but again it is worth the hype. It is the kind of game that will make you think to make strategies. You will have to plan the whole underground vault and make your people happy. There are so many elements present which makes this game among the top windows 10 games.

Where most of the offers just one element, like fighting or shooting, this will keep you engaged with many things at ones. You will have to design and make your own vault where you have to give jobs, food, and shelter to your people and it will be your job go keep them happy and busy. But beware of the alien attacks that can happen anytime, so you have to keep your people safe and provide them with the best weapons. Overall you can go to this best free game for windows 10.
5. Mafia 2

If you love action-adventure games then make some room for the best game for windows 10 laptop. You will definitely love the story of this game where you will be the character Vitto Scaletta, who is a war veteran, and is kept by the mafia while trying to pay his father's debt. Lead the story from its previous installments tackle all the situations that are being thrown upon you. It is a third perspective game and its gameplay is very intuitive and controls are smooth. This game is developed by 2k Czech and published by 2k games.
6. Quake live

It is a first-person perspective shooter game for windows 10. This game is made for those who love getting challenged and wants to face all the challenging situation. You can play against many players from all around the world. This is being known as the most competitive game present out there, and you will definitely love its various features and impressive gameplay.

The rules to win this game are simple all you have to do is kill your opponents before they kill you. Don't forget to collect health, armor, and ammo while you collect the weapons.
7. Roblox

It is the best game for windows 10 free to download. First thing you have to do after installing the game is you have to create an account and register. Then you can choose an avatar for yourself for the gaming world (you will get many cool choices for your avatar). It is a kid-friendly game too and you can let your kids play this game. It will provide you with many options to create buildings, weapons, transportation items and many more.

Although it is a free game but you will get options for in-app purchases and accessories your avatar by spending real money.
8. Forza motorsport 6

Yet again a race game that will keep you glued for hours with its smooth controls and stunning visuals. It is a free game to play on windows 10 where you will get to race with many cars including muscle cars and GT cars, among so many other great vehicles. You will get to race on six different race tracks from the real world.

You will need some high requirements and it uses DirectX but it's totally worth it. You may wanna buy its premium version to get advanced feature but it's free is also cool to play.
9. World of tanks blitz

This is made for the people who love to ride those heavy vehicles like tanks, and why not they are super fun to play. It is inspired by the world of tanks which is hugely popular. There are over 300 incredible vehicles from Germany, Japan, the USA along with many other countries. Get yourself a tank from 4 different categories including heavy, light, medium and destroyer tanks. With 26 different battle arena, you will experience a great deal of variety and a less chance to get bored. This is surely a great game for windows 10 to download and play.
10. Dead rivals- zombie MMO

It is a survival game where you will be fighting in a post-apocalyptic scenario. The world is filled with zombies and you have to go save yourself, to do that you have to fight fiercely and kill them before they do. Customize your character just the way you want. Develop your skills and crush the zombies in a competitive battlefield. Get yourself the best weapons or develop them by researching.

Overall it is a fun game to play on windows 10. Don't miss out on this, it surely worth a try.
11. Sniper fury

It is the best game for windows 10 where you will be a sniper! It already sound cool when we add the word sniper but wait until you actually play this game. As soon as you start playing the game you will be given a mission where you have to shoot your enemies and kill them. Obviously, you will be given some powers to complete the missions. Check what the powers are and download this game for windows 10 for free.
12. Minecraft: story mode – a telltale game series

This game is free to download on windows 10. It is based on popular Minecraft game but they have added a story to it to increase the fun and humor to the game.  There are 8 episodes present in this game and a few are free to play on windows 10. It is a simple game that can be played by both children and adults.
13. State of decay 2

It is an open-world zombie game where you are in charge of people who are left alive. Fight with all the strength and save the people you are responsible for. Manage food and other resources, build up a safe base and collect or craft strong weapons. You can purchase this game at $30 at Microsoft. It is one of the best games for windows 10 laptop.
14. Astroneer

It is a space-based adventure game where you have to find a way to survive in the space. The only to survive the space is, know it's environment and adapt yourself to that. Do some research and grow some flora around you. Learn basic tool mechanism and do the stuff that is needed to be done if you wanna live there. It is a great game for windows 10 if you are into space stuff.
15. Disney magic kingdom: build your own fantasy park

The best free game to download on your Windows 10 laptop for children. As the name says you will be in charge of all the building in Disney kingdom. Build your own magical world full of fantasies and colors. There are many characters present from mickey mouse to rapunzel. Your kid will definitely love this game so give it a try and be in the magical world.
Conclusion:

So these were the best games for windows 10. We have listed games from different genres so that a wide range of people can find what they are looking for. We hope you find your favorite game to play when are bored and have the best time with yourself.