No one wants to be scared but we gotta accept that it's fun too! We love watching horror movies that give us chills that we never have experienced in any other way. We are in Halloween month so we don't wanna limit ourself to the movies. If you love horror movies then you would definitely love the horror games too. Check out the best horror game in the world and feel the chill like never before.
Best Horror Games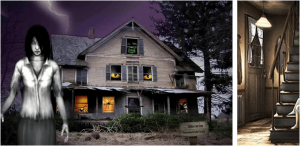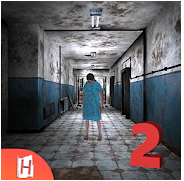 You will always be welcome in this horror hospital but make sure you really wanna go there! You may have a choice before entering the hospital but after that, you will be left on your fate. This one it the best horror game with an amazing storyline. As soon as you will step into the hospital weird things will start happening, and some of them can't be explained. You will feel the chill, fear and adrenaline rush in every moment as you will never know what will happen next. Fear and horror are nested in every place in the hospital.
It is all about surviving the haunted hospital which is full of paranormal activities. Make sure you have the nerves to handle all the fear! You will be encountered with so many people but you won't know who is the devil and who is the angel. Its gameplay includes extraordinary atmosphere, nervous scenarios and all the things you feel from a horror comics.
It was another story too that is as terrifying as it can get! So what are you waiting for download this horror game for Android and get yourself some adrenaline rush!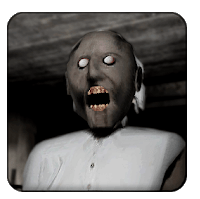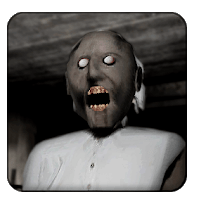 It is a highly rated horror game with a rating of 4.2 and it is being downloaded by 100 million people all around the world making it the best horror game in the world.
It will surely give you the chills, the storyline starts with a granny that keeps you locked in her house and you desperately wanna get out of the house. But the problem is if you make any noise she will know and she will come to you. So you have to try getting out very quietly. One to we can give you is you can hide in the wardrobe or under the bed. Best of luck getting out of the house but it's not gonna be easy.
3. Evil nun: scary horror game adventure Android / Iphone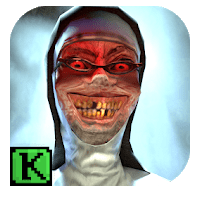 I do know about you but I always find the nuns scary, and that is why for me this horror game is terrifying. The storyline is simple, the evil nun is after you in a mysterious school which is being guarded by her. As it is clear that you wanna escape the school but it isn't easy she hears everything and will kill you once she has found out about your plans if escaping the school. It's hard to tell if she is a ghost, a victim of zombie plague or any other dead soul but whatever she is, we can tell you one thing, she isn't good for you!
The scary nun isn't the only thing you have to be careful about, there are lots of little puzzles given like an explosive doll which can kill you with an explode but there are some weapons available for you to solve these puzzles in this scary situation.
This horror game has lots of other surprises do you but you have to figure them out. So download this horror game for Android and iOS and feel the adventure in your every move!
4. Sinister edge – scary horror games Android / Iphone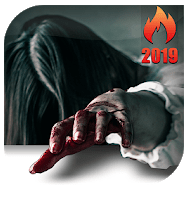 In this horror game, you will be searching for your lost family, this will lead you to the horrifying experience. It is a horror- adventure game that will lead you to the feeling of despair and terror that will be hard to forget. You will be solving many puzzles and discover wired atmospheric locations to escape the evil lurking.
It is a completely free horror game for Android and iOS. This game will offer you mindblowing 3D graphics and stunning effects along with the best horror mode that will give you the unparalleled experience. You will be able to control the game by virtual joystick.
5. Slendrina: the cellar (free) Android / Iphone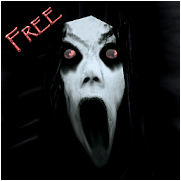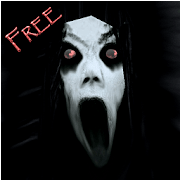 You will be fighting with the evil soul of Slendrina, who by the way gets more evil day by day, and she hates it when someone intrudes in her territory but you have to collect the old books. After you have collected the books al for you have to do is to escape from there, but for that you will need some keys to open the certain gates. Look for the keys everywhere you go because they can be anywhere. Overall this is a great horror game to download and it will surely get you scared and entertained.
6. Mr. Meat: horror escape room puzzle & action game Android / Iphone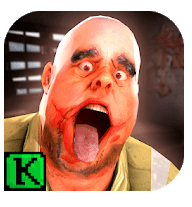 What more scaring than a ghost? A zombie! The dead walking man can scare anyone. With that idea, the developers of this game have brought you adventure full of zombies. The zombie plague has arrived in your neighborhood. And your butcher is scarier than ever and is thirsty for your blood and hungry for your meat. But your mission is to save the little girl who is a hostage of the zombie and he wants to slay her. But his house is full of puzzles. You have to rescue your life and her too.
The game is realistic and full of creepy things it would be the perfect choice for a horror gameplay it with your friends on Halloween eve.
7. Eyes – scary & creepy survival horror game Android / Iphone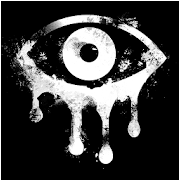 If you like creepy monsters then this is the best horror game for you! You will face many monsters and creepy creatures while you are trying to survive in the haunted mansion.
You have made a mistake by breaking in a huge mansion in the night, but as soon as you have stepped into it you have realized how big the mistake was. You have no idea how to get outta it as it is huge and has built-in puzzles. The monsters are also after you while you are trying to escape and here starts the chase!!
Escape ghosts and endure evil, and make sure you survive! This game will also let you customize your own demon so that it can be super fun and scary as you want it.
8. Evil kid – the horror game Android / Iphone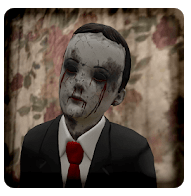 The only advice we have to offer about this best horror game in the world is ESCAPE while you can!! You are a hostage in the house of a kid, who by the way is an evil (he is the grandson of granny/ evil nun) and wants to kill you. The only way out of the mansion is you have to solve the puzzles and find your way out.
It is an interesting horror game for Android devices. Use your brain and survive this horror game.
9. Horrorfield – multiplayer survival horror game Android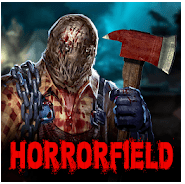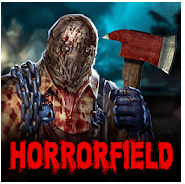 We can confidently say that this is one of the best horror game in the world. It has the most amazing story where you are the part of 7 different survivals in the camp and each has its own role and ability in the game. So what do you think who will survive and who will be the victim of angry butcher. The 7 characters include a basketball player who can run faster than everyone else, a doctor who can heal himself, an engineer who can fix generators, a thief with high stealth ability. Mercenary is a soldier with high morals, a scientist who can invent things and lastly a police officer who will catch the murderers.
You have to try to stay alive and prevent yourself from the scary death! All the best with this adventure.
10. The fear 2: creepy scream house horror game 2018 Android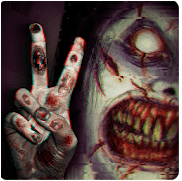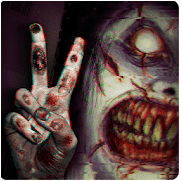 Your wife and daughter has been kidnaped by the ghost of your ex-wife. And she wants to kill them, you have to save them no matter what. But it's not gonna be easy as she is stronger than ever. You will face the blood-curdling satan and claustrophobic atmosphere which will definitely give you the chill. You will feel horror and sinister evil around you. Remember where ever you are, you are not gonna be alone!
11. Horror games Android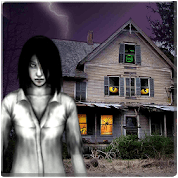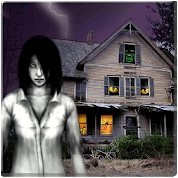 Sure no one wants to go to the graveyard but you are there anyway!  The graveyard in the jungle and there is an abandoned mansion too! It seems scary from outside but you have to enter the mansion no matter what to protect it from the evils. Gather the courage and enter the house, you will found out that the mansion is full of paranormal activities than that of you have assumed. To find out what you can witness in this game and what will be your fate you must download this horror game for Android.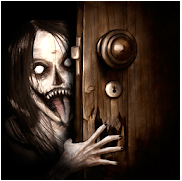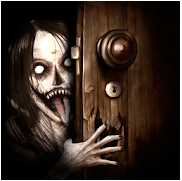 If you are looking for an adventure cum horror game then you must try this one. As its name suggests, there will be a hundred doors for you to find out and exit from them. But is it gonna be that simple? I don't think so, we'll with every door you will experience the thrill like you never have before and you will be the ultimate horror and dark evil! Keep your senses open and don't get killed by the ghosts of evils. That's all the game is about but it will never fail to surprise (or maybe shock) you!
13. Nun: the horror game Android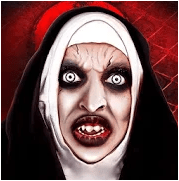 As I have mentioned earlier nuns are the scariest evil and this horror game taken it to the next level. You will be fighting for your survival while she will be after your soul. Project yourself as soon as possible else your fate will be terrifying. It has the scary 3D environments and spooky background to increase your thrill. There are many levels in this game to keep you engaged for a longer time.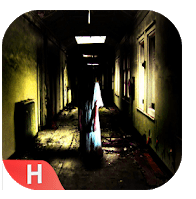 It is the 1 installment of the horror hospital series (we have discussed the second one earlier). But you can't take it for granted as it is not less in any way from its 2nd installment. The hospitals and ghosts are a perfect match but you are there too, and it's not good. Try to save yourself from all the paranormal activities and try not to jump when you see the ghosts in your smartphone. This horror game is one of the best in its own spooky way so don't wait for anything and download this game now.
15. Horror clown pennywise – scary escape game Android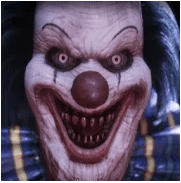 You know what's scarier than an evil nun? A freaking scary clown! Play this horror game for Android on your own risk, as we won't be responsible if you couldn't get to the sleep after playing this!
The storyline starts with the character bill who is the captain of Loser's club but after 27 years the evil clown has come back and he kidnapped your all friends and took them to the scariest place and you have to save them all. Try your best to fight the powerful evil and defeat him.
16. The fear: creepy scream house Android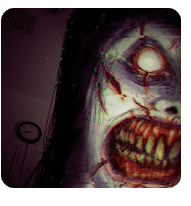 Play this horror game to witness the famous cream house and find out why it is called the scream. As soon as you enter the house you are gonna know. You think you have the courage to encounter all the evils, dead and ghosts well try to play this game. It is the previous story of scream house 2 where you will know the story about your ex-wife and why she become evil.
17. Horror [rec] Android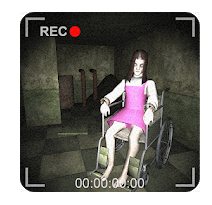 Live a life of cameraman who is shooting for a magazine which will show what happen in the abandoned place across the country. You may encounter anything from paranormal activities to spirits so be ready! On the occasion of Halloween, this should the best horror game to play with your friends and have a fun spooky night.
Conclusion:
So these were the best horror games for android and iOS but play them only if you can handle the horror adventures. We hope you will enjoy yourself while playing these games.