So you have got your brand new Samsung galaxy 8, well congratulations to you for your brand new premium phone. But do you know how you can make the best out of your galaxy note? Well with some specific apps that would just compliment your galaxy note you can enhance the productivity of your galaxy note.
If you are looking for the best apps for note 8 then you are at the right place. Keep reading the post and find out which are best note 8 apps.
Best Apps For Note 8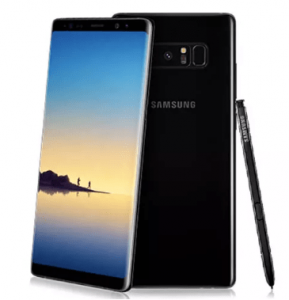 If you want your galaxy note 8 well protected then you should definitely go for this app. Last pass is the first app that you should download on your galaxy note8. Last pass is a password generator and password manager app that will keep your passwords and personal information in a safe vault.

With LastPass, it will be easy to create new profiles and save your passwords and logins. You can easily keep track of all the personal information in your note 8. But yeah, you would have to remember the master password of LastPass.

Having LastPass will ensure that you will never struggle with online profiles that keep locking you out because you have forgotten your password.

Say bye to all the frustrating password resets and manage your phone better with this app for note 8 which will definitely make your experience smoother.
Most of the android phones already comes with Google Drive and if you are thinking why this gets the best app for note 8 then let me tell you, you surely don't wanna miss out on this app for galaxy note because this will keep your photos and files safe. And you can get access to them from anywhere, whether the photos or files have been on your laptop but if you have saved them on Google then you can easily get access to them.

So if you are a traveler, student or a working person this can be your super saver. What's best about Google Drive is it prevents downloading the files so it will be a safer option and save you from threats. In addition, Google Drive gets you 15 GB of cloud space and it will surely be helpful for you save your data. And that's is why it is the best app for note 8!
We can never leave cam scanner out of our list for best apps for note 8, it will definitely be useful for those who work with lots of documents and needs to boost document related work significantly.

What can scanner will do is it will take the screenshots of documents and it will save them in a soft copy version and they will look like scanned copies. In simpler words, it's kind of a PDF/ JPG generator which can be a big help for you. It's a simpler app that will give you a quality scan for the documents so you can absolutely rely on this app for note 8.
Why have Waze on your note 8? Well if you wanna stay away from traffic on your way to work then trust me that's a perfect app to have on your new note 8. It works really great with its smooth interface. It's basically a navigation app that will tell you any accident, mishappening or road blockage on your route!

You can easily navigate with Waze and know everything about your route. It works with all the information based on live traffic data so you can rely on it when it comes to finding a quick way to reach your destination without getting trapped in long traffic.
Another app that you must have on your galaxy note is Kaspersky which will ensure you that your precious galaxy note stays away from all kinds of malware and viruses. You should know the hackers are getting better and better with their game and it's you who is responsible for the safety of your phone and your personal data. And Kaspersky helps you in this, it functions as an antivirus protection which will clean all the viruses from your phone and automatically block the malware that is coming into your phone.

 Other features that you will find in this best app for note 8 is it has an anti-theft features, app lock, background check, and also works as a web filter. If you ever lose your phone you can use it's "find my phone" feature.
If you wanna stay organized then Evernote is. the best app for note 8. It will easily let you make notes and keep your day organized.

Another best feature is it will let you share many files, photos, and other documents throughout all your devices. You can easily take notes, draw sketches and write ideas in Evernote so that you can never miss out on anything important. You can either download its free version or if you want some premium features you can buy its premium subscription for $3 per month.
Solid Explorer is another app for managing your password and if you are looking for a reason why you should have this app for note 8 then you should know it comes with a finger sensor that will keep all the files and passwords safe.

Not only it protects your privacy but it also comes with cloud storage. You will never have to worry about the security of your phone with this app.
Superbeam is one of the best file sharing app from which you can easily share your files via wifi. It easy to use and you can definitely consider this app for note 8.

The app works on QR codes which will ensure the easy file sharing, you can easily share the files with just one person or your whole groups and it works perfectly well for that.
You must be aware that Samsung galaxy note 8 has a super amazing 6.3-inch screen that will surely makes you its fan in the first place.

What AMOLED wallpaper will do is, it will unleash your phone's screen to its full potential with these super amazing wallpapers that come with a high definition quality and makes your phone look stylish and premium. So if you are looking for the best apps for galaxy note then you should definitely have this one.
Speaker boost is a must-have app for note 8 as it will ensure that you never face the problem of low volume. We know how annoying it can be if you can listen to your favorite song out loud, but you won't have to worry about such issues with this app.

Download this app on your note 8 and enjoy the loud music and be party-ready and never miss on opportunity to listen your favorite songs.
Conclusion:

So these were the best note 8 apps that you should definitely have on your brand new Galaxy note 8. Apart from these, you can try apps like picsart, battery saver, etc to make your galaxy note 8 more productive.