Have you bought your new galaxy note recently? Sure you have accessories it with new covers and cases but what about accessorizing it internally, Confused? Well, you can do that by picking up the best apps for note 10 that well unless it's full potential.
Some people just download any app that they saw first but they don't understand that every phone has different requirements and you need to select the apps precisely. If you are confused about which apps you should download for your new galaxy note 10 then here we have a list of best apps for note 10 that will do justice with the standard of your phone.
Best Apps For Note 10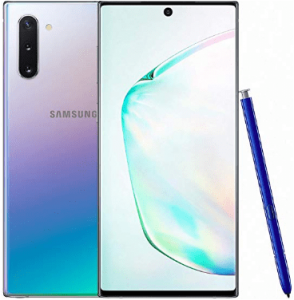 You can agree that the reason behind buying Samsung galaxy note is partly is its superb camera that make sure we click every moment of our life with a perfect shot. But you can agree that no matter how good the camera is we will always have room for some editing to give it a perfect touch! And that's where snapseed comes in the picture. You will glad to know that this app for note 10 do full justice with the pictures and provides you with many good features.

It is basically an editing app that will give you more than 29 tools and filters to edit your photos. It will also open raw and jpg files conveniently. Save your personal looks to apply them later. Add some drama to your picture or just make it bubbly, camera like galaxy note it surely deserve an editing app like snapseed. So we can undoubtedly say that this is the best app for note 10!
You know what's annoying? Having annoying keyboard that doesn't match the standard of your phone! If you have spent that much on a phone than you must wanna use it in the best way right? But some times people keep the default keyboard and doesn't realize what they are missing on. With swiftkey we can promise you that you will never face any kind of trouble regarding typing.

Swiftkey learns your writing style and it adapts itself in your style of writing so that you can smoothly type. It has cool emojis and gifs that will make your chat super fun. And you can easily type doing just swipe and that makes it faster.

You can also choose a customized theme from hundreds of theme that this keyboard provide. It also supports many languages so if you know more than languages then this app is just made for you. You should definitely download this app for note 10.
Well as we are being to busy in our life we spent most of the time on our phone streaming videos, sure we prefer a big tv but if we are traveling then our phone becomes our saver. As you know the storage of galaxy note is pretty impressive and you can keep downloaded videos or movies to watch but for that you will need a good media player. And you know whats the best choice for a media player for Samsung galaxy note 10? Its KM player.

The reason we have included km player in our list of best note 10 apps is because it can support many video formats including Mkv, Avi, mp4 etc. And it also supports subtitles so that you can watch any video with comfort. Apart from these, you will find many cool features that will make your video streaming experience best.
We all need sharing with other devices but some apps wither take too long or don't support the formats or god knows what that is why shareme is on list of best note 10 apps.

With shareme you don't have to worry about any complicated process, it is simple and very easy to use, here you will just have to tap on share or receive and your job will be done. It has a clean and user-friendly interface which makes it the best app for note 10.
5th best note 10 app on our list is panaromacrop, why? Because we all love to flaunt our happening life on Instagram with those perfect shots. How many times it happened when you have clicked a perfect shot but it wasn't perfect for Instagram, well it won't happen with panaromacrop as it allows you to post swipeable pictures.

It supports all kinds of high-quality support and you won't face any issue while uploading pictures on Instagram. So download this app for note 10 and shine on Instagram!
It wouldn't be wrong to say that our inbox is the messiest place on our phone. But don't let that happen with your brand new galaxy note 10 with this app. Sma organizer is basically an organizer app that organizes all your messages into categories such as promotional, passbook and messages where you will get separate messages from your shopping account, transactions and friends respectively.

It will help you to sort out messages so that when you need you can easily find any messages. So it won't be wrong to say that SMS organizer is the best app for note 10 and it will make your inbox organized.
We just can't get enough of picture app,  can we? We know the first thing you will check out on your new galaxy is its fabulous camera. If I guess you must have already taken hundreds of pictures of yours right now? But how about making them professional cinemagraph? well if you don't know what that is then let me tell you that these are kinda like high-quality images in loop.

We are sure you would definitely want this app for your note 10. You will definitely thank us for introducing this app. It is unique, it is simple and it will definitely improve your snapchat-Instagram game interesting!
You will be surprised to know that this app is Samsung's app but still you will have to download it. But what does it exactly do? Well, the kist is pretty long and yet impressive. The first thing you can do with this app is, you can easily customization several things on your note10, which includes from customizing screen lock to customization your task manager.

You can easily download it from galaxy stores. We assure you, you will be super impressed with this app for note 10.
This app is specially made for those who love to draw or make sketches. And with this best note 10 app, you can actually do all the artistic stuff for the artist inside you. You will get so many tools and services that you wouldn't want to switch with any other drawing app. What's the best thing about this app is, it won't get stuck and you can draw smoothly.

It has a very beautiful interface which will definitely keep you glued with the drawing. So keep drawing and sketching with the best note 10 app.
Conclusion

Here our list of best note 10 apps has ended we hope you will like these apps for your Galaxy note 10.