Playing video games can help you to lift the mood sometime. There are so many types of gaming consoles as well as video games. We have got so many genres too. Although my favorite would be the sports. We have seen so many good sports game but the category still needs a reform. Finding other video games from different genres can be a bit easy but finding a good sports genre game is no piece of cake.
We have written an article for the best sports (cricket, boxing, tennis, etc) games for PC and now we have picked the category of best badminton game. Not many games have been launched recently but that doesn't mean you can find good games. Although you will need to look a little harder to find them that's why we are here to the rescue. We have played many badminton games for PC and then narrowed down the top 10 for our list of best badminton games for PC.
Go ahead and save yourself from going through one game to another until you find the perfect one. Just go and take a look at the list and know which game is perfect for you.
Best Badminton Games PC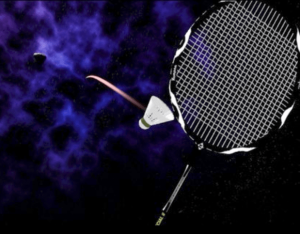 If you want to play the closest thing to the Badminton then this one should be your first choice. Its specialty would be the ability to make you feel that you are actually playing the badminton game. This is because the game uses the virtual reality system.

There are numerous things that we find amusing about the game, such as it's simple user-friendly interface as well as smooth controls. The game is also divided into 5 different difficultly levels, so it can be as challenging as you want it to be. The rackets also vary in style, choose the classy one or the funky one's choice is yours. Lastly, the rules of badminton are applied in the game.

Apart from this, realistic sounds, graphics, and advanced animation will also impress you. Overall this should be a great game for anyone who loves the badminton games.
Do you know, you can save lives with your badminton skills? Well if you don't know that, it means you haven't been introduced to the best badminton game for PC. Badminton Warrior is just like a story-based game, this might be new in the sports genre but it's definitely fun.

You are gonna play a character whose friend has been kidnapped and the only way to get her back is if you do a badminton combat with the evil. Show your badminton skills and get a chance to defeat the evil in his own area.

There are many interesting features present in the game such as the puzzles and traps which requires quick thinking and fast reflex action to win the game. The epic boss battles are also there. There are different states present in the game and you can even decide the order of the game stages. Even though it features such a complex story, the controls are super easy that even a kid can play the game. If you want something extraordinary then play this game.
3. Badminton League

There is no fun if you can't tell people who is the boss when it comes to the badminton! And that's why we are here to bring you the best badminton game for PC which is a badminton league. It might be the best competitive game you will find. Here you will get a chance to prove yourself as the best badminton player by smashing the opponent.

And trust me it's not gonna be easy. It may seem easy to conquer but it can give you a rough time to get the grip of the game. The AI of the game is what makes the game one of the best. Here the opponents are pretty good so you will need to work harder. The best part would be its multiplayer mode where you can challenge your friends and play with them.
4. Star Badminton

Star Badminton is also a top badminton game for PC. This one is actually a masterpiece and you are simply gonna love it. The thing which makes it one of the best PC badminton game is it's different weather scenarios. Yes, you are not going to play in a sunny and perfect day. There is gonna be a hard time playing badminton when it will be raining or the winds are not going well for you. But that's how you test yourself to become the best badminton player. Try the game when you get a chance cause it is one of the best and most fin!
5. PC Badminton Game

If you just wanna play badminton without the storyline, evils, or extreme weather conditions then the PC Badminton Game should be your first choice. It might not the most popular game, but for true badminton lovers, it's no less than a blessing.

It's just the plain badminton where you exchange the shuttlecock with opponent but beware it's still not a friendly match. If you wanna be on top then you must play your A-game. And for that good strategy as well as badminton skill is required. The game features a number of amazing modes where you can conquer the badminton world in every tournament and every mode. Lastly a few personalization option is available for you so you can customize the players.
6. Badminton Championship Games

We are yet again present with a competitive badminton game for PC and it is one of the best because it has received good reviews from critics as well as from players. There is gonna be tournaments as well as several matches until you reach at the top.

It's definitely not a child's play as you will need to be on top of your game as well as come with strategies and quick responses to the opponents move. The game can be played in multiplayer mode as well as the single-player mode against the computer. So get the game, and grab your racket because you have a long way to go before you become a champion at this game.
7. Badminton 3D

Badminton 3D is also an amazing PC badminton game to play. Bring on the fun and grab your racket because a roller coaster of badminton matches is gonna start. At first, it might appear as a child's play but as soon as you are gonna enter the game, you will realize okay it's not that easy!!

The animation is fine as well as the graphics and sounds and visuals. It's a simple badminton game where you won't have to be anything extra, just be a good badminton player that's it! If you have tried the other games on the list then you might wanna give it a try too.
8. High Clear VR

High Clear VR is too an interesting badminton game for PC in which you can invest your time in. Just as its name suggests the game is a virtual reality game where you will experience a good time playing badminton. The game has got many interesting modes such as Match Mode where can play a realistic badminton match using four different characters. This mode also gives you a chance to play with many players across the world.

The next one is the funny mode where you play many mini-games. These are actually fun and twisted. Overall the game is fun and you can play it when you are absolutely bored and want to play something interesting.
9. Space Badminton VR

What? Badminton in space? Well yes, you heard it right. Get on the board and play badminton in the space because it's definitely possible with this game. The game challenges your inner badminton player in many ways. For starters, you are gonna play with alien robots who are actually very good at badminton. And we need not to tell that they are super intelligent and beating them would require some serious skills. Gravity will be another concern for you as well.

So if you think you can beat the aliens and play in the space then you are welcome to the game.
10. Badminton 3D For Free

Our next pick for the best badminton game for PC would be Badminton 3D. It's also popular among the badminton lovers and you would love playing it too. You are gonna play the standard badminton but in 3D which is quite fun. Tournament mode is quite fun too where you will be playing various tournaments uphill you become the ultimate champion of the game. Customization options are also there and you can easily decide how your avatar is going to look.
Conclusion:

So these are the best badminton games for PC in our opinion and we think you will like them too. These games will definitely keep you glued to your PC until making it to the top or win the trophy! We hope you found the article helpful. Thank you for visiting our page.