When we mention the word "strategy" everyone gets excited and think they are the best one to plan strategies and be the smartest person under the roof. Well if you are that kind of person then you have a chance to prove your strategic skills with the best strategy games ever! Plan the war, execute it and be the one who leads your team to victory! We have the top 10 strategy games that you will definitely enjoy.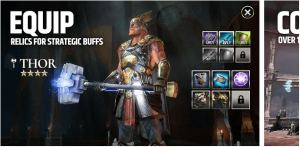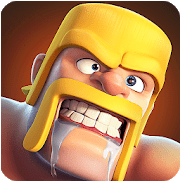 Who haven't heard about the clash of clans? And the reason behind its popularity is that it is the best strategy game that you can find. Over 500 million people have download and played clash of clans and gave it an impressive 4.6 rating on play store. This game starts with you building your own village where you have go raise a clan. But if you think your job here will be done then you are wrong. As other players from all around the globe are waiting to attack and invade your village and the only way to defend your village is you have to win the war against them. You will only win your wars on the basis of your strategic skills so make sure you come with a smart plan and defend your village from the attacks of other players.
You will have a multitude of cannons, bombs, and walls as your weapons so use them wisely and be the hero. Clash of clans is available for both Android and iOS.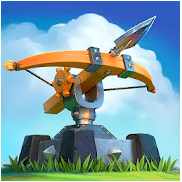 If you are into dragons and fantasies then this free strategy game is just made for you. There is a different kind of charm when we mention the word dragon. But what will be more exciting is you fighting against them to save your tower. This game is based on a medieval king's era, where you are the king and his have to defend your kingdom from all kinds of monsters and hordes. But to defeat such powerful forces you have to come up with the best strategies to plan the war. This strategy game for Android and iphone will surely keep you glued with it for hours.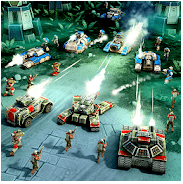 As its name suggests, with this strategy game you will be in charge of modern warfare where you have to come up with all kinds of strategy and tactics. You will be playing against other online players and it will be a win or lose situation. So fight hard with all your physical and mental strength. Shoot people or blow things up or do whatever it takes to win the war! It is an interesting and thrilling strategic game that you just can't miss!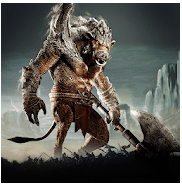 Go big or go home! That is the best way to describe this amazing strategy game for Android. You will feel the excitement and thrill that you never have. This game includes invading or capturing the opponents/enemy land where you can build your base and train your army and fight to win. You will be given to show your strategy skills by uniting with your friends to destroy your enemies. Dominate all the massive Titans with its real-time battle control. To make this strategy game more interesting they will give you daily quests, and many more to test your strategy skills. Don't miss out on this best free strategy game and play with your friends to have more fun defeating your enemies.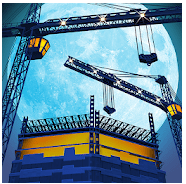 It is one of the best strategy games for those who love to build a city and its infrastructure. You will have to use your economy strategy to build a perfect city structure. This is a free strategy game for Android.
Bring all the famous buildings and monuments like Eiffel Tower and Statue of liberty in one city! Yes, that is now 100 percent possible. Develop your state and join the contest, you can build railways, roads, and airports to make your city well connected. Industrial complex and military bases are also need to built with your strategic skills to make your city developed and take it to the next levels of economy.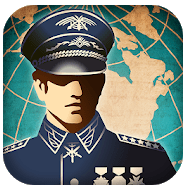 You must have got the idea of what kind of strategy game it is. Lead your army in the most difficult and massive war you have ever seen and conquer the world. It is not an easy strategy game and your skills will be tested on every moment. Other than war scenarios you will be tackling with all the city trades and stuff. You can build various wonders in your city. Download this free strategy game now and you will get so much to do.
7. WW2: strategy commander conquer frontline

Android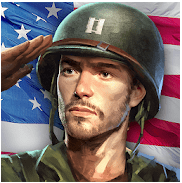 Get yourself ready to fight the legendary world war battles where you will get all the historical missions to accomplish and win your way. This is one of the thrilling WW2 strategy games where you have to stand up and take the responsibility of your army in the battleground.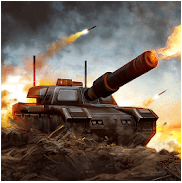 Empires and allies is a critically acclaimed strategy game. From training your army to approaching your enemies in the battleground your strategy skills have to be the next level. Don't disappoint your allies and kill your enemies before they do. Team up with the online players and make allies with them and evolve your battle strategy to win. Overall this is the best strategy game to download and play.
9. Glory of war – mobile rivals

Android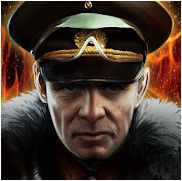 Glory of war is a free strategy game and it is totally based on the military strategies that will take you to the victory. You will be the lead commander and you have made allies and defeat your enemies in the battlefield. Come up with the best strategies you can as your only motive should go big or go home! Build and upgrade your military base and be ready for battles.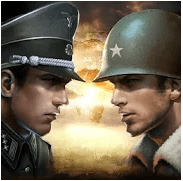 World warfare is also a WW2 based strategy game. With this game you have to strategies all the three units of land, navy and air force. Play and strategies your battles with the best weaponry like tanks, aircraft carrier and so much more. You should download this free strategy game for Android if you love war strategy games.
Conclusion:
So these were the 10 best strategy games for Android and iPhone. We have listed all the strategy games that we think you would like. So don't wait and explore your strategy skills with these games.