A spiderman fan? Wanna be a spider and live an adventurous life? Well who don't. The fun of spiderman isn't just limited to the comic books and movies, now it is giving you all the fun by letting you live all spiderman's adventures and his glorifying identity. Save the city, or the world but putting up the spiderman costume ready to do all of this in spiderman games. Although there are many games to choose from but we have picked the top 10 best spiderman games that will give you a fun time playing it.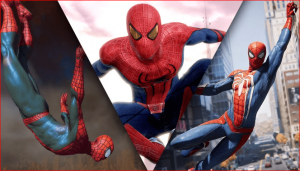 Best Spiderman Games
1. Power spider 2 Android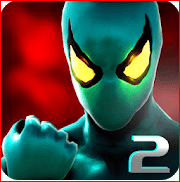 Be a star and live in a movie with this spiderman game. Live a life of a policeman that is suffering from a radioactive disease and its only cure is being bitten by a spider that has bitten a great legend once (who possessed some unusual powers). What the policeman didn't know was that the cure will give him superpowers and make him extraordinary. So he built himself a spiderman suite that will help him to keep his identity while he do adventures in the city. This spiderman game surely gives you the feel of being a superhero. It's detailed graphics and one person mode is what makes it among the best spiderman games.
2. Spider superhero fly simulator Android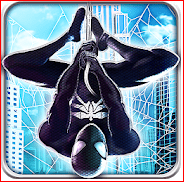 Do you love spiderman doing all the stunts in the open world and save the people from all the unfortunate events, then this spider game is the best choice for you. Get in the spiderman suits and live his life. Get on the rocket launcher and climb the walls. There isn't a thing you can't do! Save your city from aliens and be the hero you always dream of. On top of all this, you will get missions for every day.
3. Superhero spider boy Android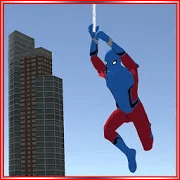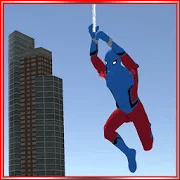 Be the ultimate hero that everyone desire through this spiderman game. It not only gives you the ability to climb on the walls and jump on the roof of buildings but make you the most courageous man alive on the planet. Download this spiderman game now and play to win every battle that this game offers. Your city will be constantly under the threat from offenders, aliens and other villains but you have to beat them all. This spiderman game will give quests that you have to accomplish. The more you win the quests more will be your powers.
4. Spider boy san andreas crime city Android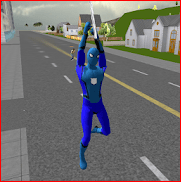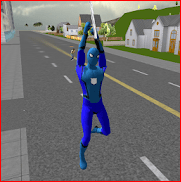 Be the hero of the city which is the home for many criminals and is often known as crime city. This spiderman game brought you the ultimate fun of being superhero and fighting against all the criminal folks. Be the most courageous and fearless hero by defeating every challenge that comes for you. Use your strategizing skills to tackle the toughest villains. Race against time with spiderman's marvelous superpowers. Do all the quest and be more and more powerful. This spiderman game is perfect for you and will make you stick with it for hours.
5. Flying spider crime city rescue game Android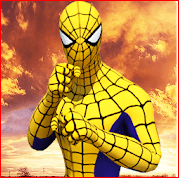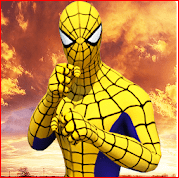 This is one the best spiderman game that lets you save the best city in the world New York! Join the US army and police and help them to save the city from all the gangsters and mafia people. This spiderman game never lets you get bored and always engage you in new missions to save the city. Join the US army to save the Vegas district from all the evil activities that are being done by the most wanted criminals and harming and damaging the city bit by bit. Strategies, fight and show your superhero skills to save the city.

This spiderman game comes with cool 3d graphics and animation effects that make the game more fun. This spiderman game is surely addictive once you start playing it.
6. Vice spider rope hero Android / Iphone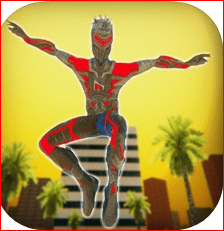 With this ultimate spiderman game, you get to kill all the offenders of the city by using you're larger than life superhero skills. Make sure you use the right superpower at the right time to save the cities like San Andreas, New York, Los Vegas and many more. With all spiderman's traditional powers and new technology, you will be the ultimate hero of the world and be the glorifying person who saves the world by getting revenge from all the offenders. You will get missions every now and then that will you engage you with this game.
7. Rope hero: vice town Android / Iphone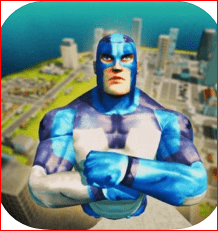 This is one of the popular spiderman game. It comes with all the cool and smart weapons, vehicles and quests. With its cool graphics and 3d physics, you will never get tired of this spiderman game. Its visual effects are a treat for you. Save the city and fight with your villains. It has so many cool features like 10 different quest lines, more than 7 explosive guns and so much more. This spiderman game is worth trying.
8. Superhero vs spider hero fighting arena revenge Android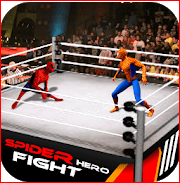 Do you like boxing and superheroes? What if we combine them? For the people who are crazy for both the superheroes and street fighting, we have bought you a game that will fulfill your fantasy of fighting with superheroes in a ring! This spiderman game lets you show your fighting skills and superpowers in the boxing ring. Just select the superhero for you that will fight all the evil opponents and defeat them with your superpowers. This spiderman game will surely give you the thrill of fighting and of being a superhero.
9. Amazing rope hero 2019 Android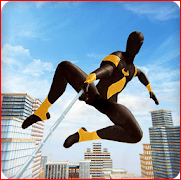 Get all the thrilling adventures of spiderman through this spiderman game. Play in open 3d world and explore your superpowers with Every challenge that comes in front of you. This spiderman game comes with great visual and sound effects.
10. Marvel future fight Android / Iphone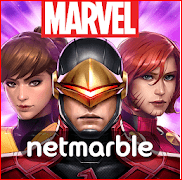 The name says it all, if you are a spiderman fan you must be a marvel fan too. We have bought al the superheroes together for you that will save the world with you and will always be on a series of never-ending missions. Download this cool spiderman game and get all the superheroes support to save the world.
Conclusion:
So these were the best spiderman games, we hope you will enjoy playing them.