Yoga is a beautiful form of meditation and exercise that improve your health like some kind of magic. Yoga is widely popular nowadays around the world. If you are interested in yoga but don't have time to go to the yoga classes, you can download a yoga app and practice yourself at home anytime. We have bought you top 10 yoga apps that will help you to remain fit and healthy.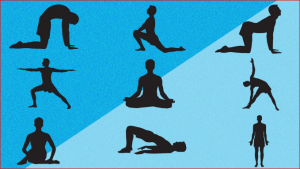 Best Yoga Apps
1. Yoga | down dog – great yoga anywhere Android / Iphone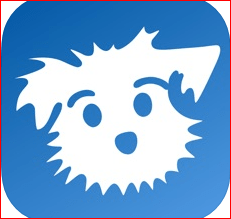 This is one of the best yoga apps with good ratings. Download this yoga app and practice yoga at your home without anyone's help. This yoga app contains over 30000 yoga configuration that will keep your whole body fit and healthy. Try out this yoga app and you don't have to do just one yoga practice every day. You can try as many practices as you want until you find out your favorite ones. For those who have just started yoga, this yoga apps provides a 3-day intro classes for beginners. You can also choose from multiple voices to train you. You can also download yoga practices offline and practice it later whenever or wherever you want. Choose a particular body area, which you want to sharpen and find the suitable yoga practice for that.
2. Daily yoga – yoga fitness plans Android / Iphone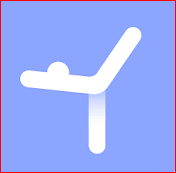 This is an amazing yoga app that has over 500 asanas which will do wonders to your body and you will a lot better after using this yoga app. Over 50+ classes plans are available that will help you to get better. It also has 200+ yoga, pilates and meditation classes. It is a highly recommended yoga app as it is suitable for everyone from beginners to experienced choose your level from beginners to advanced and start your classes. It provides 70 min long yoga sessions that just calms down your body and fill it with positive energy. Multiple voices are available for audio instructions. It also provides health data so that you can keep track of your health. This yoga app is really beneficial for both your body and mind.
3. Yoga workout – yoga for beginners – daily yoga Android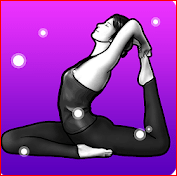 If you have just started doing yoga then you can rely on this yoga app. This is specifically made for beginners although you can still find it useful if you are not a beginner. It has a wide range of yoga asanas, yoga poses and meditation poses for beginners. If you start from a good note then it's going to be much efficient. You won't need any additional equipments or any other thing, you can start practicing it anywhere. It has easy to learn poses and asanas for beginners with 3D video lessons. You do if every day and experience visible changes in your body. It also tracks your yoga work out progress with weight and IBM measurements.
4. Keep yoga – yoga & meditation – yoga and daily fitness Android / Iphone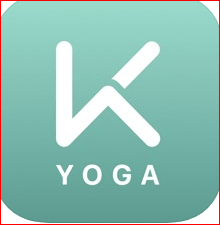 This yoga app provides so many health benefits, it has 480+ yoga asanas, 10+ yoga sessions, and 7 meditation courses. By following all this and practicing yoga every day you can wonders to your health and body. If you follow this yoga app every day, you can lose weight, improve your immune system, relax your body and have a calmer mind. This yoga app will only take 15 minutes of your busy and you can see effective changes in yourself.
5. Meditation music – relax yoga Android / Iphone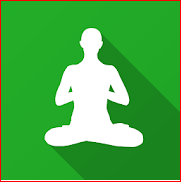 As we all know meditation music can calm your mind like nothing in the world. This yoga app provides the best meditation music that will soothe your body and relax your mind. It has 12 different meditation melodies. It comes with timer, after which it will automatically turned off and timer will also track the exact time of your every meditation session. This yoga app is a major self relife.
6. Yoga poses and classes Android / Iphone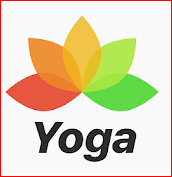 With 100 + easy yoga poses and asana asanas, this yoga app is considered as best. It also has 20+ unique classes that are designed by certified yoga professionals. This yoga app will help you to increase your flexibility and learn to balance your body while focusing your mind. It also has a collection of music that will keep you stress-free and create a beautiful atmosphere for you.
7. Yoga Studio: Mind & Body Android / Iphone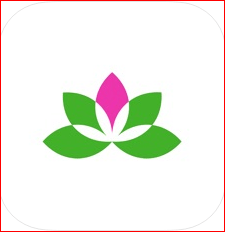 It is an ultimate yoga app that provides more than 80 yoga and meditation classes. The poses are easy for beginners while some poses are made for experienced people. You can connect it to Apple tv and watch the videos. You can also create a playlist of your favorite songs and play it while you are practicing.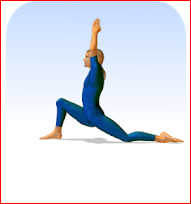 If you are a working person and have busy days, and don't have enough time to do long yoga sessions that this is a right yoga app for you. Even 5 minutes can make a change if you are doing the right yoga practices. This yoga app has simple poses and a timer so that your yoga sessions don't last for very long. You can also buy a premium subscription for $2 a month.
9. Simply Yoga – Fitness Trainer for Workouts & Poses Android / Iphone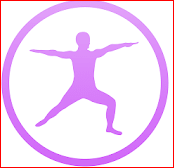 As its name suggests, this yoga app provides simple yoga poses that you can easily learn. You can also choose from different work out time from 20, 30 and 60 minutes sessions. It's an easy to use app and you can practice yoga at home.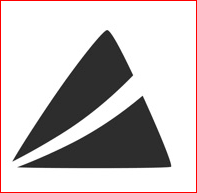 It is also a high rated yoga app that has gained popularity through its easy to perform yoga asanas. Find the work out for your body goal. Improve your flexibility, balance and body strength through its yoga-based workout.
Conclusion:
Yoga makes our lives better by keeping our mind stress free and relaxing your body. If you can't afford those expensive sessions you can at least start with the help of these apps. Give a little time of your yoga and notice changes in your body and lifestyle. Start yoga today and keep your body&mind healthy.