It's the dream to drive a car at high on an empty road and perform cool drifts, backflip, and many other exciting stunts.
There are so many online car games but only a few will give you the adrenaline and excitement when you play it. He has a list of top car games. Which we hope you would like to play and have fun.
Best Car Racing Games
1. Offroad Prado Car Drifting 3D: New Car Games 2019 Android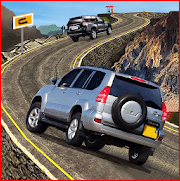 If you are bored of regular driving on regular roads, and just want some adventure driving then this game is for you. Wanna explore the rare driving tracks all around the world.

If you think your driving skills are good, challenge yourself by driving on unusual areas like desert, mountain, or even muddy roads.

Have you ever thought of parking your car on a mountain? This game lets you do that.

Drifting is more fun than ever in this car racing games, can you handle edgy road with fierce turns. These edgy turns test your drifting skills. You think you can beat everyone with your drifting game and racing style, we'll don't wait just download the game and you will know.

Its offroad tracks weren't enough to make it the best car game so they added heavy SUV and Prado cars. You just can't resist yourself from driving these heavy SUVs and Prado cars ( and above all that with beautiful heavy tires).

Show your driving and drifting skills with this car game.
2. Extreme Car Driving Simulator Android / Iphone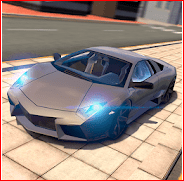 This car game doesn't need an introduction if you are a fan of car games.

One of the best features of this care driving game is the cars comes without brakes, yes you heard it right. No dumb traffic rules or anything to stop you in midway. It will be just you and the race track with your favorite car. Become the city's best and most loved racer by showing some fierce drifting rules.

Perform all the illegal stunts without being chased by the police.

This car driving app comes with accurate physics, strong controls, and several different camera angles.

All these qualities make it one of the most downloaded app with 100M+ downloads.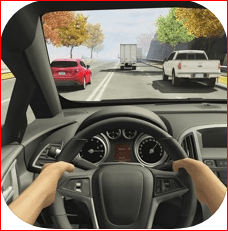 There is a different rush when we play the game from the cockpit view. Being in the driving seat gives you real experience of driving and racing your car. The graphics of this game is what makes it unique among the other cars.

This car game gives you the realistic experience from its environment and during the car at full speed through the endless traffic is always exciting. We bought you the game you just can't resist.

Not only it's cockpit view but its controls and graphics are unique and reliable too. We guarantee you that you won't be bored with this game.

With 100M+ downloads, it continues to win the hearts of car lovers.
4. Car driving: GT Stunts Driving 2 Android / Iphone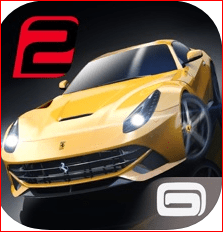 Bored of driving games that lets you drive the usual roads, we are here to save you from that. Experience extreme speed on extreme locations and ready to get challenged on every other turn.

Car driving: GT stunts driving 2 lets you drive on sky-high tracks, rooftops stunts, and track stunts which seems impossible to perform.

This car driving game is developed for the sole purpose of thrilling its users. Don't get surprised if you find an unusual 3D environment which we are sure you will love.

Do GT stunts in your GT cars simulator, with its smooth controls. Fine your driving skills and stunts as they will be challenged at every turn with new obstacles.

Try out this game now and we guarantee you that you won't regret.
5. Car Racing Game 2019 Free Android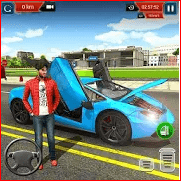 Bring out the racer in you through this car raving game and perform mind-blowing stunts. This game will give you a difficult time in choosing the perfect car as every car has some super qualities that simply can't resist you will find each car is better than the other. Exciting features include a map to find your destination, open and close the door and, tanks & hoods of some cars with a single tap, super-smooth controls, checkpoint missions, freestyle driving and so much more go to explore.
6. Highway Driving Car Racing Game : Car Games Android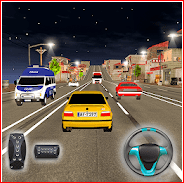 Passionate about racing? Your hunt of best racing car game is over with Highway Driving Car Racing Games!

We not only bought you the best cars to drive but the best racers to compete with. Don't take this game for granted when it comes to racing those computer racers will give you a tough time.

You think it's easy to drive in traffic with your cool driving skills well try out this game and see if you are the best.

Some of the key features are:-

Car crash sound has great sound effects.

Earn cash and unlock new car games.

Gives you a realistic highway feels.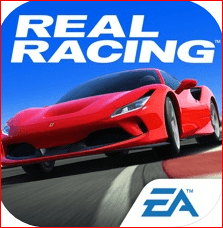 Finding a perfect car game which gives you realistic experience of driving through the famous tracks from all around the world. Different modes of playing this game is available. Multiplayer mode lets you play with several other racers and that's what makes Real Racing 3 unique.

It's free to download and play on your iOS devices.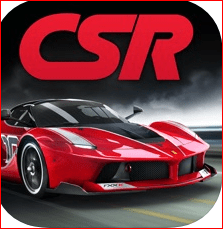 Want to drive cars like Bugatti, MacLaren, Ashton Martin and many more, then CSR Racing is a perfect match for you. You have to be at top of your gear game to maintain a position for yourself in this game.

It's free to play but in-app purchases are available.

Multiplayer mode is available so that you can give a tough competition to your pals and have fun.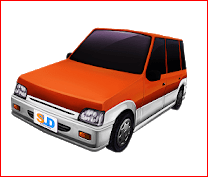 It's really unlikely if you never heard of this game. Dr driving is a classic car game which tests your driving, drifting and not to forget parking skills. People may have forgotten this game but it's one of the most played car games in this decade.

This game defines simplicity and fun in just one frame.

This game still doesn't let you down with its amazing visuals and smooth gameplay.

Now it's available for multiplayer, share this game with your group and have fun.

Dr driving is best for children as it isn't take pride in crashing your cars.

Don't miss out on this epic car game.
10. Racing in Car 3D Android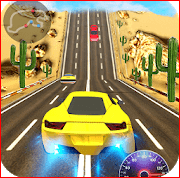 Tackle the traffic in the most thrilling way. In this game traffic isn't just slow-moving cars, but they try to mess with you with their high speed and fierce way. Drive through most trafficked areas and try go escape from that. Experience rich roads and soothing environment. There are long roads with many different experience whether it comes to its surroundings or other drivers. Only your driving skills will let you withstand. Be careful of police officers as they don't like speed, if they follow you only your skills will save from them.

Not only the cars but its music and sound effects are strong too. Gameplay is easy and controls are great. Variety of cars are there to choose from. Play the game now and thank us later.
11. Asphalt 8: Airborne Android / Iphone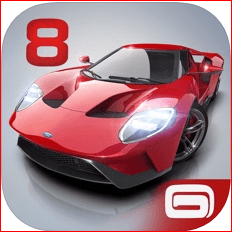 Fancy name, huh! Try to play this game and blow your mind with its fabulous cars, sound effect and so many cool features that makes it unique. Ready to show some extreme air stunts with the help of nitro fuels( yes you heard it right!!). Cross the barries and leaps without harming yourself or your fancy race cars.

Several game modes are available to give you different experience. Free to download and play. Asphalt8: airborne is waiting for you, give this car game a try, we assure you it's worth it.
12. Need For Speed: Most Wanted Android / Iphone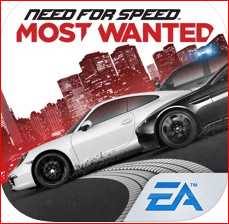 Need for speed: most wanted is for those who are crazy for some extreme car races. This game lets you enjoy worlds hottest rides.

Six-way races, speed runs, and time attacks are few elements of this car game.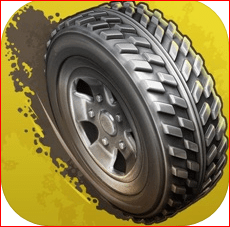 Be ready to have fun with Reckless Racing 3, which allows you to drive on 36 routes, in 28 vehicles like cars, trucks, buggies, etc. Experience zigzag Drivings, extreme drifts while racing. It is a paid app.
14. Gear club – True Racing Android / Iphone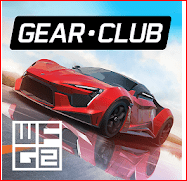 Treat yourself by riding some of the world's fastest cars and have a mind-blowing experience while driving these hot cars. Gear.club has tried to bring you the best driving experience with exotic locations and racing tracks.
15. Car Games 3D: Racing car driving free game Iphone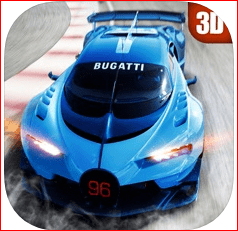 Kill your time with this fine car game. Have an exotic car race experience with some high-end racing tracks. Be fearless when you are playing this game and drive on your own terms. Its features include 3D graphics, cool background music, and great sound effects, easy controls.
Conclusion:
We have mentioned the top 15 car games for android and iOS. These car games are treat for car lovers. We hope you enjoy playing these games.