Who doesn't love cricket? Well that shouldn't be a question. We have bought you top ten iOS/android cricket game app. That will help you fight your boredom with cricket thrill.
Best Cricket Games
1. World Cricket Championship Lt Android / Iphone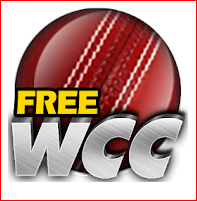 We have bought you the thrill of playing cricket, the sixes, nail-biting moments, the glory of winning all this on your smartphone. Download World Cricket Championship Lt and play three kinds of cricket championship league including

World cricket championship

World premier league.

Super fantasy cricket league

Experience the stadium fun with high-quality graphics, professional commentary and those heart-throbbing shots in slow motion.

Playing cricket is no fun if you can't celebrate it with your friends. Invite your friends and choose the team and win!!

Borrow points from your friends if you need some.

Try out this super fun cricket game app and try not to get addicted.
2. World of cricket: world cup 2019 Android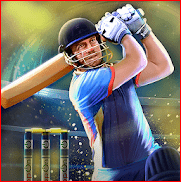 Ever dream of becoming a cricket star? This dream might come true with the world of cricket: world cup 2019. Download this super fun cricket game and lead your team to victory. Be the mastermind, the saver of your team and become famous.

Online multiplayer mode is available where you can compete with or play with them. Compete with different teams from various countries all around the world. Survive your team till the end and become world champion.

Different modes are available. These are:-

Quickplay

Multiplayer

Test match

T20

Different tournaments

Challenge mode

All these modes have extremely cool features. Try to win all the tournaments and become unbeatable.

Graphics are really great when it comes to the stadium or throwing different kinds of shots.

Accurate ball physics and easy controls.
3. T20 cricket games 2019 3D Android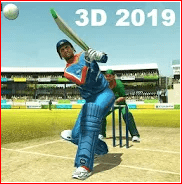 This T20 cricket games 2019 3D is made for those fans who are crazy. About t20 tournaments. Feel the rush and thrill of this game in 3D which will give you insane fun while playing this game.

Choose a team from the world-famous teams of India, Bangladesh, Sri Lanka, England, Australia, and many more. Beat every other team and become world champion.

Have fun playing this cricket game with your friends and family in its HD and 3D graphics.

 ODI and test cricket are also available to improve your cricket skills. Give your mates a tough time. You can play this game online and offline.
4. Cricket champions league- cricket games Android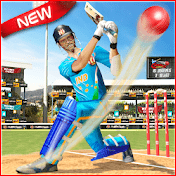 Cricket champions league – cricket games are presented by Limitless- Free games and released in 2017. It's winning the hearts of cricket fans since then.

Imagine throwing that last six and be the team saver at the last moment. Isn't it fun, enjoy this super exciting game and experience all the cool graphics, the shouting of the stadium, different kinds of shots and defeat the other team. It's really easy to play in different kinds of modes.

Try out this game now and have the cricket on your couch.
5. World cricket championship 2 – WCC2 Android / Iphone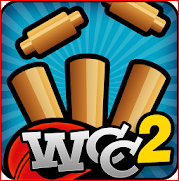 How exciting those shots are!! How would they have felt while pulling those shots off? We have bought you a cricket game that has different shots whether it's Dhoni's helicopter shot or the uppercut. This cricket game is the 2nd installment of the world cricket championship. And it got even better with 3D graphics.

Customize your player or the team banner to cheer, you can do all!! Be creative and have fun.

More cricket venues, more scintillating animation, new camera angles, etc are added to give you more thrill and joy whenever you play this game.

More international teams are being added. And of course, the batting and bowling action has been added.

It is a must-try game if you are a cricket lover. It is available for both Android and iOS.
6. Sachin saga cricket champions Android / Iphone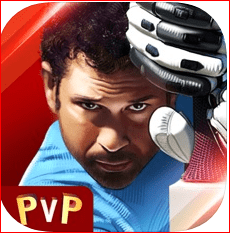 Sachin Tendulkar!!! This name doesn't need an introduction in the cricket world. All the little boys have iodized him at some point in their life. This game is for Sachin fans who always wanted to play like him. Try if you can score a century of centuries and be a master blaster of your team. Win the trophies to take home.

This game also offers Sachin signed merchandise and other rewards. Don't wait you might win.
7. Stick cricket super league Android / Iphone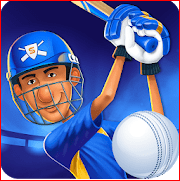 Stick super league is free to download cricket game that has every element that will hook you up for hours. Create your own team by choosing players from all around the world and customize the players.

Graphics are really cool and control is great.

Try to win the trophies and make yourself proud.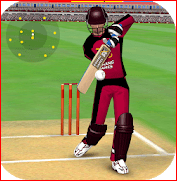 You think you are the best and can beat anyone at cricket. Try out this cricket game and battle with online players and test your cricket skills.

Ask your friends to join your team and play along with them to beat others and become glorious.

Make sure you always top the high score mode features by throwing high sixes.

Its 3D graphics make it even delightful to play. It's is always great to see the stadium go crazy wheeler you throw a marvelous shot.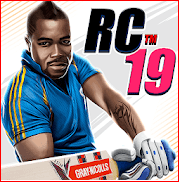 Build your own team. Decide everything on your own whether it's logos or jerseys and many other things.

Play different formats of crickets. It's free to download but some in-app purchases are available to unlock more features.
10. Epic cricket- best cricket simulator 3D Android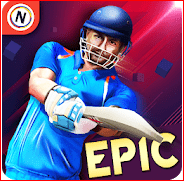 Love cricket? Download epic cricket and show off your cricket skills.

It's visuals, graphics, live commentary and so many other cool features bring lives go this game.

Play against different nations.

Play different formats of cricket and be the world champion.
Conclusion:
These are the top 10 Cricket games for android and ios. Play these Cricket games and fulfilling your cricket desire by beating every other team.

A cricket lover can never have enough cricket that's why we have bought you these games which will amaze you keep you hooked for quite a while. We hope you will have fun playing these games.