For book worms, there is nothing better than finding a good book of their favorite genre and you know what's even better than this? Finding a good author whom you can follow for the next few months. We all get addicted to the writing styles and the stories that one author presents and we find it fascinating when we find one of the best author and their best work as well.
One such author is, Sandra Brown, she is among the best authors that we have today when it comes to the romance-suspense genre. She has been writing books from the past 30 years and written around 70 novels to date (impressive huh?). So it's natural that e is fond of her and wants to read her books. Trust us they won't be less than a treat for all the romance genre lovers.
Here we are going to list out Sandra Brown books also you pick the one you like the most. But before doing that we would like to present a small autobiography of the author.
About the Author –
Sandra Brown was born in 1948 in Waco, Texas. She grew up in Forth Worth, Texas, and also completed her degree in English at Texas Christian University in Forth Worth as well. Her love for the book started in her childhood as she was started by the books, her mother fond of reading while her father was a newspaper editorial writer.
She married an ex-TV anchor Michael Brown and that's when she abandons her college. She did a number of jobs before becoming a full-time writer she did numerous jobs including journalism. When she was fired from her job along with numerous other people, that's when she started her career as an author. Her first novel, Love's Encore was published in 1981. She wrote this book under the pseudonym Rachel Ryan (the names of her two children). She also wrote a number of books under the names of Laura Jordon and Erin St. Clair.
She is one of the best authors that we have in this genre and her 70 books have sold more than 8 million copies worldwide and they have been translated into 30 languages as well. Her books have won many awards to date as well.
She has mostly written standalone novels so you can pick up any book without worrying about reading them in order. Here we are going to list out all the Sandra Brown books in order so that you can find the perfect one for yourself.
Sandra Brown books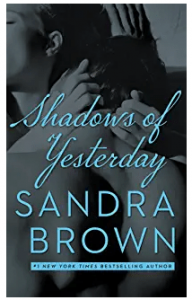 The first novel by Sandra Brown Published in 1981. It's an intense romance novel but since it was published a long time back you have to keep that in the mindset that it's not going to be contemporary. There are a few things which make us realize that the book isn't written in the present time. But even then it's a good read and you will find it enjoyable.

The story of the book revolves around Zack and Camille who are the lead characters of the book. Camille is an interior designer and Zack plays her love interest in the book (well partly). Years ago, Camille shared a steamy night with Zack. And now that enough time has passed she is yet again met with Zack. And this time it's going to be something in between them, love or just meaningless physical encounter? Find that out by reading the book.
This one was the second book by Sandra Brown which was published in 1981 under the name of Rachel Ryan. The book revolves around Katherine, who is raised by her mother along with her little sister as her father died early. Soon her sister is married to a rich man, who used to abuse her. Her sister died during giving birth to her daughter and Katherine got all the responsibility of her child.

Soon there is an entry of Katherine's sister's brother in law, Jace, to whom Katherine feel attracted to. But she stops herself as she couldn't trust him because of his brother. Here the story starts and you will be very much invested in the feelings of Katherine and what happened between her and Jace.

This one is a pretty great romantic novel that you will read and definitely a book that you should read. Even though its the first book, the book has much to offer and you might find it is a fun read as well.
The Silken Web is the third novel by Sandra Brown under the name Laura Jordon. The book was published in 1982 and it was quite a dramatic yet simple love story of three people. The book is a love triangle and you might enjoy the book if you are into the love triangle.

The story features the characters of Kathleen, Eric, and Seth. Kathleen is a sweet innocent girl who is married to one man but in love with others. She is in love with Eric who finds it easy to seduce women and not get into a relationship. Two years ago, she left Eric because she thought he was married, it might be a misunderstanding between the two.

After leaving Eric she meets Seth, well-settled men who can give everything to Kathleen except the true fulfillment. After a while, Eric comes into the picture again, leaving a turmoil in Kathleen's heart. Who would she do now and how things go for the three of them would be interesting to see.
The book was published in 1982 under the name of Erin St. Clair. The book is another love triangle and fiction romance by Sandra Brown that she is popularly known for. The story revolves around Jordan Hadlock, who has it all from a great job and a good person as her love interest, Helmut Eckhardt who is a well-known industrialist.

But somehow she isn't sure of her relationship with this man. And soon a new man enters her life, Reeves Grant. She shares some precious moments with him and finds that she might not want to marry Helmut after all. After the encounter with Reeves in her life, she found out that Helmut has announced their wedding. Now Jordon is facing the biggest dilemma of her life and she must decide what she wants in her life.
Eloquent Silence is the next book by Sandra Brown and it was published in 1982 under the name of Sandra Brown. The book revolves around Lauri, a young dedicated school teacher to the deaf. She is very passionate about her job. Although she has had a rough past and she still isn't fully healed from it. Her past is constantly affecting her present.

She often uses her job to hide her loneliness. But soon she met with Drake, who is a popular TV star. He is also suffering from heartache after her wife died and now he has the responsibility of his daughter. His daughter is a hearing-impaired child. And that's how she becomes a bridge between Lauri and her dad, Drake. It would be interesting to see if something happens between the two and if they would be able to confess love to each other ever!
Hidden Fires was also published in the year 1982 under the name of Laura Jordon. In this book, Sarah Brown tries to present a hardcore love story and the struggle of two people to keep their relationship alive. Here this one has gained a lot of appreciation from the readers as well.

The book features the character of Lauren who is the daughter of Preacher. In her mind, she is going to work as a secretary for Olivia Lockett's wealthy woman. But soon she finds out there's more than secretarial work.  She made a scandalous offer to Lauren as she wants to her to marry her son, Jared but for the name only. On the other hand, Lauren has pretty strong feelings for Jared. What would happen next? Are they going to marry and fall in love or it will be a mere contract between Lauren and Olivia?
This is another 1982 book by Sandra Brown that you would like to read. Here the book is full of suspense, thrill, and of course the romance between the lead character. The book starts with the character of Erin, a sweet girl who is looking for her brother, who she didn't know much about. After struggling for a long time, her luck finally worked when she found out her brother's address.

But it wasn't going to be something that she had expected. She soon finds out some hidden lies and finds out what her brother is being subjected to investigation. It is here she met Lance, one of the officers investing a big money scam. He fell in love with Erin at first sight and he is willing to break every rule for her. But is it going to worth it?
Seduction By Design was published in 1983 under the name of Erin St. Clair. The story revolves around Hailey Ashton, who is an insecure girl and thinks that she doesn't with love. She has a rough childhood and teenhood where she was always overshadowed by her beautiful sister. Now she works as a director at Serendipity Amusement Park. It's definitely a challenging job mainly because of her boss, Tyler Scott, and his daughter.

Tyler Scott is interested in her and he decided to seduce her, on the other hand, Hailey thinks he only wants her as a baby sitter as she couldn't see her self worth.

The book is pretty interesting as we see how the lead heroine of the book realizes how beautiful she is and finally sees her worth. The hero of the book is as charming and handsome as ever.
Tempest in Eden is published under the name of Sarah Brown in 1983. The book is about a renowned model artist, Shay Morrison. She never shies away from exposing her body when it comes to art and inspires great work of art. But little did anyone know that inside her beautiful body there is a pain of failed marriage.

Soon her life changes when she meets Ian Douglas as she accidentally runs into him while he runs out of the shower. And right at that moment, Shay falls for him and find him as gorgeous and sexy ever. She decided to seduce him and make him hers. Although he is a little mysterious with his job and everything. So it would be interesting to see if Shay is making the right choice and if she will be able to get him as she wants him.
Shadows of Yesterday was published in 1983 under her own name. This one is also a romance drama that you might enjoy. This time the book revolves around Leigh and Chad. Leigh is a pregnant woman who is about to deliver her first child. She lost her husband 8 months ago and now she is all alone. But soon a handsome man enters the picture and tries to help. His name is Chad.

Although he is trying to help her he seems a bit mysterious and he might hold the ability to break Leigh's heart once again. And that's what the story is about, give it a read to know what will happen between the two.
Conclusion

Here are the Sandra Brown books that you were looking for. We hope you will find a good book for yourself, although once you have read one book you would want to read them all. So go ahead and keep reading the books and enjoy the romance and suspense she has written in her books.

Thank you for visiting us and don't forget to check out other articles on different authors and their books as well.