We have picked the top 7 ps2 fighting games that are considered as gems by the gamers. From to storyline to the game line everything is just perfect and worth our appreciation in these ps2 fighting games. Check out the best ps2 fighting games list if you're looking for one.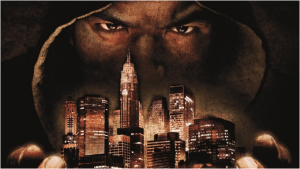 Best PS2 Fighting Games
It is the 3rd installment of the Soulcalibur series and considered the best ps2 fighting game. It was produced by Namco. This ps2 fighting game has several modes, each comes with different theme and thrills. First one is Tales of Souls, it is a story-based mode where the story of your character will be narrated like in novels, you can select any character and their story will be given in detail during different chapters. Where in character creation mode you can create custom characters from total 13 occupation you can also choose their weapons and different fighting. Their personality will be different with different equipments as their fighter personality won't be decided with the character but with the armor they wear. There is a third mode called Soul Arena which allows eight-match quick play ( confrontation with Abyss) and a world competition mode is also present that is an elimination round. Overall this game will give you a good time and it is a good choice for ps2 fighting games.
It is also a ps2 fighting game developed by Project Soul and published by Namco. It was released in 2002 and third installment of fighting based Soulcalibur series. It has a really interesting story that revolves around the Soul weapon that jas been shattered into pieces. Several characters are after it as they want to collect all the pieces and claim it's possession while others want to destroy it completely. It has several new characters and improved graphics and gameplay. So you definitely will like this ps2 fighting game.
Every gamer knows this legendary ps2 fighting game, as it is the fifth installment to the Tekken series and developed and published by Namco. It was released for ps2 in 2005 and since then it is just winning hearts. Tekken 5 comes with major changes as it removes uneven terrain. It is also the only game of the series that allows us to customize characters with different accessories, clothing styles, and other in-app purchase items that will add some quality go the character. With 7 new fighters you have 32 characters to choose from. It was loved by critics and was a commercial hit as it sold six million copies. Either you are a fan of the Tekken series or just ps2 fighting games, you don't want to miss out on this game.
It also one of the best ps2 fighting games. It is the seventh installment to the mortal game fighting series. You will be given a choice from many characters and after choosing your character you will be battle with other tighter to determine the fate of Mortal Kombat kingdom. Players can create their own Fatality from a series of gory attacks. The game will also give you the ability to create a custom character by ' create a fighter ' mode. In Konquest mode, you will be the warrior Taken who must defeat his evil brother.
It is also a top ps2 fighting game that is developed by Arc systems and published by Sammy Studios and was released in 2002. It is the third main installment to the series, it expanded the plot and introduced many new characters and improved gameplay mechanics. They have added many new gameplay features and your character can do many new stunts. This ps2 fighting game offers many new game modes each filled with different experiences.
6. Capcom vs SNK 2

It is also a top ps2 fighting game, it the sequel of Capcom vs SNK. It more of a team game where players get to select a team of fighters from various Capcom and SNK games and end up fighting with the other teams and fighting to win each battle by defeating other teams. They have added several new characters making it a total of 48 characters. They have picked many characters and elements from the other cap on and SNK games. It has received really good reviews from all around the world players. This ps2 fighting game won't disappoint you.
This ps2 game was widely popular for its hip hop influenced 3D action theme. It was published by the EA games. It features several rappers and it is a sequel to Def Jam Vendetta where the story further take place. You will definitely love this ps2 fighting game if you have played its prequel version and it has improved its gameplay and the story is significantly very good.
Conclusion:

So these were the best ps2 fighting games that you can play will enjoy every element of these games.