There is no better way to chill with your friend then playing a split-screen game with them. Sure we can enjoy ps4 games on our own but its a different kind of feeling when we play ps4 split screen games having our friend on our side.
But don't know which are the best ps4 split screen games? Well, we have rounded up some of the best ps4 screen split games from different genres. So head on to the list of the best split screen ps4 games.
PS4 Split Screen Games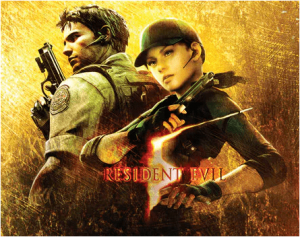 If you are a star wars fan then you would understand why this game is on top of our list of best split-screen ps4 games 2021. If you really wanna feel the battle rush and wants to be on the battlefield then there would be no better choice than Star Wars Battlefront 2. What you will love about this game is its characters that have been picked from the real star wars, and players can choose their favorite characters from characters like Yoda, Rey, Han, Solo, Princess Leia, Boba Fett and so on.

It is a first-person/ third-person shooter game where your player won't stop until the battle is won. You will also get cool weapons like fire lasers, that are so much fun to play with. Being a split-screen game it lets you play with your friend, you can play as a team or against each other. What more? Well, you will get different kinds of missions, and another level of difficulties that will surely test your gaming skills. Next time you are looking for a split-screen ps4 game, you know which you will have to pick!
Survival games are always perfect to play when you want an action thrill feel, ark survival evolved is a really beautifully designed survival game. In this ps4 split-screen game, the player is stuck in an extreme place that is full of wilderness and creepy scenarios, in order to survive you will have to craft tools, hunt for food, clothes and most importantly keep yourself alive in an extreme environment.

You will even get dinosaurs in this game so either it will scare you or you will have to make use of it. And what will be better than playing such an amazing ps4 game well its when you play it with your friend.
Join Leo and Vincent in this action-adventure ps4 screen split game. They are inmates of a prison who is finding a way out. This game is made only to play with another player as you cant play it without a partner.

A way out test your trust in each other and your ability to work in co-ordination with each. Buil a relationship with your partner where you can have each others back. What makes it this popular is its storyline that is narrated so beautifully and its enough to keep you engaged with the game for ours. This ps4 screen split game is just made for friends and it will be fun to play and find an away out together!
No matter how many different genres of games come and go but no game can best the racing games when it comes to split-screen ps4 games. It's fast and full of speed and rush, in this game you and your friend will be racing with 10 other players and that's what makes it one of the best racing ps4 screen split games.

You will get 25 racing tracks to race on, they are picked from different locations of the world so your racing experience will be full of amazing locations. Experience the dangerous turns that will make you skip a beat. Gameplay is realistic and sound effects are just stunning. So next time you are in a mood to race with your friend then Redout is a perfect split-screen ps4 game for that.
Are you ready to play the best ps4 screen split game where you get to do adventure on a harsh plates with your friends? If yes then Borderlands would be the best choice for you and your friends. This game can be played with up to four players on a local screen split.

Its also one of the best RPG game where you can play as the treasure hunter, but the planet is full of dangerous aliens and humans too, so survive this game with your friends and complete your missions. Borderlands is a series of games that will be fun to play on weekends with your friends.
If we say this is the best ps4 screen split game 2021 then it wouldn't be completely wrong. It is one of the most popular co-op split screen ps4 game, the reason why I am calling it one of the best is, its highly interactive nature and smooth players.

If you are the one who thinks that he can handle any situation with his decision making then you are welcome to this game where your decision-making skills will be tested as you will have to make some hard decisions. You will be able to talk, fight, play quests in its open world.

Although it comes in both single and multiplayer mode but we advise you to play with your friend to increase the efficiency and to solve quests. Overall this ps4 screen split game will definitely give you a good time with your friend.
Rocket League is a vehicular soccer game that is full of amazing racing cars and a soccer ball that you will have to push in opponents' net. You will be playing on a huge playing field.

Rocket League is one the best choice for a split-screen ps4 game on a lazy Sunday afternoon. You can play this game in a two-player mode or four-player mode. You can also customize the cars by choosing car type, colors, and accessories. You will surely have fun with this ps4 screen split game.
How can our list of best ps4 split-screen games can be completed without mentioning everyone's favorite Call of Duty WWII. There are great chances that you have heard of this game and even played it but in case you haven't played it, we can tell you this one is a must-play ps4 screen split game.

You can play this game with your friend on an online multiplayer mode or offline zombie mode. Both are equally famous and you will have a good time playing it with your friends. This game literally has every element that will keep you and your friend hooked for hours. Be it the gameplay or visual effects, everything is just perfect. So invite your friends over and play this ps4 split screen game that will take you straight to the battlefield.
Since we have promised you to get you the best split-screen ps4 games 2021 from all the genres, Earth Defence Force is our first pick for a sci-fi game. And if you are into sci-fi game then this ps4 screen split game definitely worth a try.

It's plot revolves around the invasion of gigantic insects that is slowly invading our planet earth, not just insects bit aliens, robots and other bugs also trying to attack our planet and as any other story, you and your friend have to be the hero and stop them. Play with your friend and make a team that will save the whole planet.
It's a survival open-world game and if you have liked Minecraft then you will definitely like this game too. You will get many missions and you will have too many tasks in order to survive, like collecting woods, harvesting berries, stealing honey and chopping trees.

This game is all about surviving in a harsh situation without any tools or basic necessities. But hey, don't forget to look out for carnivorous animals that can eat you. More the experience you will get in the wilderness more you will get the rewards, so play with your friend and see if you can survive in this split-screen ps4 game.
You know what's missing in our a list of best split-screen ps4 games? Well, a good horror game which will make you and your friend skip a beat on a night. If you are the one who wanted to have fun on a spooky night then its a perfect choice for that.

It's full of suspense and full of entertainment elements that will keep you hooked for hours. It's always nice to experience all those suspense and horror feeling when you have a friend by your side. It's full of action and you will get to fight with monsters and zombies.
It's one of the best split-screen ps4 2021 if you wanna play with the little ones in your house. In this game you will take control of plants and Zombies. All you have to do is shoot and defend yourself.

It's a cool game that is loved by both kids and adults. Its a survival shooter game which can be played either against your partner or you two can make a team. Overall its a simple yet fun ps4 split-screen game.
For DC fans its a perfect choice, and what more its a kid-friendly game that comes with good visual effects and smooth gameplay. You will be basically in a dc universe, and lots of characters including Lex Luthor, the joker and many more.

Overall you will have fun with this game and its the best choice to play with your family members or even your kid.
If you are looking for a sports ps4 split screen game than this should be good choice for that. Race with your friend on seventeen different and most stunning race tracks and most importantly you will get to choose your car from 160 different race cars!

Test your racing skills and prove yourself better than your game partner. This ps4 split screen game is all about speed.
If you think resident evil 5 was the best horror genre game then you can try this one, although it's not entirely "horror" but you will meet many zombies. And of course you will have to kill the zombies before it kills you.

If you ate in a mood to kill ugly creatures then its the best choice for a ps4 split screen game to play with your friends.
Conclusion:

 So these were the best split screen ps4 games which you should definitely play with your friends.