So your kid has recently discovered ps4? Well, it's hard to stop them at this growing stage, once they find out about ps4 games there will be no looking back. And of course they can't play the famous ps4 games that are full of action and fighting so what can you do to make them play so as they don't become violent at the same time? The answer to this question is you can choose some ps4 games that are specially made for kids!
Yes, you will find a lot of ps4 games for kids that will be safe for your kids, we have listed 20 such games for kids that can be played easily by 7-year-olds to 13-year-olds. Lets head to the article and what are the best ps4 games for kids.
PS4 Games For Kids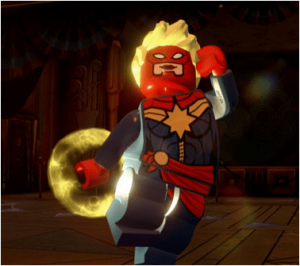 Well, every kid loves space at some point in their life and their biggest dream is to go into space and discover lots of weird and abnormal things. And it's always good to expose your kid to space adventure games where they may learn things without getting all violent, one such ps4 game for 7-year-olds that fits perfectly in this criteria is Astroneer.

In this game, the player isn't gonna fight any alien ruler because he himself had colonized the planet and he needs to build various structures and mines and get resources to keep its planet well organized and well maintained. The players will have to work together so that they can build an empire that is best for everyone. So kinda cool and one of the best ps4 game for kids.
Rayman legend is kinda game that is loved by nearly every age group. You can introduce Rayman legend to your kid and he will just love it. It has lots of beautifully designed levels that will be so much fun to play.

What you can do here is, with every level, you get many things to unlock and explore and that makes it more exciting to play. There are lots of surprises and fun elements and not to forget it's cool design and amazing sound effects. There will be lots of character that make this game fun, and your kid won't get bored with it easily.

So it's clear that this ps4 game for 11-year-olds or even 7-year-olds. And you can undoubtedly introduce this game to your kid.
What you will like in knack 2 is its stunning graphics and amazing gameplay. This ps4 game for 12-year-olds is no less than a blessing for them as well as you. It a light game that will be loved by any kid. It has a fine balance between fun and thrill and the action that has been presented in it is just in the right amount which is perfect for pre-teens.

It is really entertaining as well as funny that will bring a laugh along with thrill. Its colorful environment will grab anyone's attention to this game.
It wouldn't be wrong to say that this ps4 game for 7-year-old is just perfect and if your kid is into food and chef things he/she will simply love this game. If we talk about technicalities then this game has a fine gameplay and with cool graphics and sound effects.

In this game, the player will have to make new recipes with some of the best ingredients and once the dish is ready, they will have to transport it across various platforms. Although to make it challenging they have added some hurdles and obstacles which one has to clear in order to complete the delivery. Overall it's a cute and fun ps4 game for kids.
There is no doubt that every kid loves playing LEGO, but it can be messy when he plays with those blocks but not when you will introduce this best ps4 game for 7-year-olds to him. In LEGO Worlds, the player can explore several planets all around the galaxy where he can build a number of lego buildings, it is so much fun and every kid loves playing with it.

Players can build whatever they want to build out of those bricks, and if your kid loves different types of vehicles then it should be the best choice for him because the player will be allowed to ride in helicopters and even dragons!! This ps4 game for kids is surely what you are looking for the little one in your house!
If your kid is into soccer and cars then you just can't find a better ps4 games for him. What you will get in this ps4 game for 11-year-olds and 12years old is a giant soccer ball that the player has to push into the opponent's net. It's is basically a vehicular soccer game that has gained massive popularity all around the world and millions of people have played it across the globe.

They have added some basketball and ice hockey matches too in rocket league in its new additions. So this is a must-play ps4 game for kids and you can too play this game with your kid.
Do your kids want to know everything that is happening around and he is the best sneaker and loves hiding? If yes then we have bought you a perfect ps4 games for kids that best suites for those who loves sneaking and hiding.

In this game, the neighbor is a bit weird and somehow the player knows he is hiding something, and in order to find out what it is, he will have to enter his house and find out what he is actually hiding. Some find it a bit creepy and others love it for the very same reason, overall this ps4 game for 7 years old to 11-year-old kids is fun and definitely worth a try.
Next in our list of best ps4 games for kids is Minecraft, although you probably have heard about it and in case you haven't let us tell this is one of the best ps4 games for kids. It a kinda game that let them as creative as they can get and this ability of it's is what makes it a popular ps4 game.

It was released two decades ago and it still winning everyone's heart. It's a mixture of survival and crafting game where the player can build whatever they want from a variety of materials and by using their creative skills. If you wanna survive you will have to hunt for food, build bases and mine precious metals and collect some of the best weapons so that you can save yourself from any attack.

We can only say that Minecraft has every element that you would look for in a ps4 game for 12-year-old.
There is no secret that kids love sonic character and all the sonic the hedgehog games. What makes sonic mania different is it's inventive map features which can get you anywhere you want. It's an action thriller game that has won millions of hearts all across the world.

Anyone can easily play this game and it had the most amazing boss fights, and who can forget its all-new competition mode.
Lego marvel superhero 2 is another best ps4 game for kids that suits all ages. Well, I don't think we need to tell you why your kid will love this ps4 game, for starters it features all the famous Marvel heroes like black panther, spider-man, iron man, captain America and so on.

Above all that it supports multiplayer features so that your kid can enjoy it with his friends or even with you. And what next is, its phenomenal storyline that is being cherished by everyone as it makes it more thrilling and exciting to play. We hope you are gonna buy this ps4 game for kids as soon as possible because its a must try ps4 games for 12-year-olds (pre-teens).
No other ps4 game for kids can compare madden 19 when it comes to realistic animations and accurate gameplay. What you will like here is its multiplayer mode which makes it perfect for kids to play with there friends and family.

So if you are looking for a sports ps4 game for an 11-year-old kid (or preteens) then it's the perfect choice.
Marvel's spider-man is the latest in the collection of exclusive ps4 games for kids. There are great chances that your kid would be spiderman fan and for him, this ps4 game for 7-year-olds is gonna be no less than a treat.

What you will enjoy in this ps4 game is its gameplay that will require the player to unleash his best skills. Not only just action skills but you will be also needing some detective skills to solve and complete some missions. This is gonna be the best ps4 game for kids.
If your kids love challenging games then this ps4 game for kids is the best choice. Not only your kid but your whole family can enjoy it together.

Although people have complained that this game gets too challenging and difficult but that's what makes it fun.
This is probably the best ps4 game for kids to play if they are into Disney. What makes this game one of the best is its story which starts with the princess Sora, who is unaware of identity. She is on a mission to stop Heartless an evil power with her friends Donald duck and goofy.

You will get all the games of this series and it is the best choice for a ps4 game for 7-year-olds to 12-year-olds.
We know that we have listed many amazing games in our list of best ps4 games for kids but let's go into those old school racing game but with an advanced twist. The players will get all sorts of joys when they will race with their favorite characters.

What makes this racing game unique and different from other racing games is, the player will get many weapons which take it to another level. As the player will have to use his strategic skills in this competitive game. So don't wait to introduce this ps4 game to your kid.
Next in our list of best ps4 games for kids is Bubsy paws which is becoming very popular among kids with its high number of characters and its intuitive mechanism. What's more interesting is, this game has 100 levels so this your kid will take some time before he will demand another ps4 game from you.

This ps4 game is best suited for 7 years old to 12 years old so if you have more than one kid it can be enjoyed by every one of them.
Spyro reignited is a story of a dragon named Spyro, it consist of three games making it a trilogy. It's a superb game to play and one of the best choices for a ps4 game for 11 years old.

It's a 3D game and it will make your time worthwhile with its stunning gameplay and visual effects. It's colorful and adventurous. So it's kinda a whole package for a ps4 game for kids.
This one is the best music and dancing ps4 game for kids. It has lots of cool songs including despecito and some old songs too. You must play this game with your kids and we can assure you will have a good time. Its both fun and cool game to play and not at all aggressive or violent so it's best suit for 7 years old ps4 game.
You can just go with its name because this ps4 game for kids is no less than a carnival and it has lots of mini-games that you kid will surely enjoy. This ps4 game for 11-year-olds is a must-play as you will get many features that makes it one of the most loved game by. Kids.

Your kid can play this game with 3 other people and have a good time. There are lots of things to do, like cosmic bowling and drone racing along with this player will be able to take down the clowns and shoot basketballs. Go get this ps4 game for your kid and he will definitely love you for that.
Sonic forces are best known for their multiple gameplay styles and different modes. The player won't get bored with it as it has the most amazing graphics and colorful visual effects.

You can try this ps4 game for kids, if your kid is a fan of sonic series.
Conclusion:

Here our list of best ps4 games for kids ended and we hope you and your kid will like this game. We have tried to include every genre in the above list and so that every kid with different choices can pick up and play any ps4 game listed above in the article.