Video games are the first thing that comes to our mind when we think about distracting ourselves after a long day or when we are getting bored. Thankfully we have so many genres of video games that we can play on multiple platforms. So it's easy to find a perfect game for ourselves. As we have there are numerous genres of video games present and one of them is bike racing!
For those who love speed and bikes, there could be nothing better than finding a perfect bike racing game! But how to find one? That's the question whose answer you are looking for in our article. Fortunately, we can find many bike games for different platforms such as PlayStation, Xbox, PC, and even on smartphones.
Here we are specifically naming some of the best bike games for PC! If you would search for the best bike game for PC you will be shown to a long list of bike games which may or may not worth your time. And choosing the best game among them can be tedious work, so we are here for you to make it easier! We have selected the 15 Best PC Bike games which are popular and most loved games of all time. So get started with our list of best PC bike game and find you your perfect match for PC bike games!
Bike Games For PC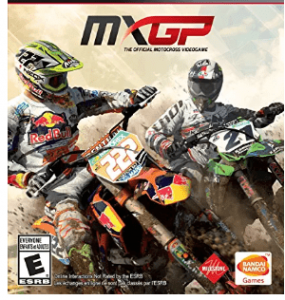 MotoGP 19 is one of the best bike games that you would find. It is also one of the latest bike game which was released in 2019. You will find other games in this series as well which makes it one of the most popular bike game series of all time.

The game features one of the most difficult and passionate motorcycle championships and it definitely holds the ability to give you adrenal rush throughout the game. The game is most popular for its historical challenge modes. Here you will find more than 50 legendary riders, 35 bikes, and 3 additional historical tracks.

You can either play the game against the AI in single mode but don't mistake yourself for assuming it an easy challenge because the AI is more intelligent, accurate, and capable of identifying your actions and react accordingly! Furthermore, you will also find a number of options to customize and improve the performance of your bike.

This is definitely one of the best PC bike games to play and it's nothing less than a real raving tournament where you will have to make your own strategy and plan your next move! You will also experience the rivalries that you would see in a real tournament!
TT Isle Of Man: Ride On The Edge is also popular and one of the best bike games for PC to play. You will love this game if you like to participate in dangerous motorbike racing rather than just coming first on a leaderboard for a simple game. Here the player has to prove himself worthy of the most dangerous race that occurs on the Snaefall Mountain Course. It is a 60 km long track with both winding and straight sections which will test your riding skills.

This game features an additional 17 tracks, 18 different motorbikes, and some official riders. So you get to ride the best bike and be the best rider that you can think of! What's more impressive about the game is it's realistic feels that will make sure you get the best riding experience. You get to monitor your performance data, improve your bikes by testing their settings and most importantly you get an open world environment so you can just roam around without feeling like you are in a race.
There are people who are just obsessed with their bike and they want to play bike games so that they can ride the best bikes possible. So what if we say you can actually modify your bike technically and aesthetically! We are sure it will be a dream come true! And that's why we have picked Ride 3 for the best bike game for PC!

Here the game features more than 230 bikes and that too with more than 30 different tracks. You can also customize the rider and you can also play in different modes to have the ultimate fun. Overall the game has everything that you can look for and that's why it landed on our list of the best bike games.
We know we have just discussed it's sequel game but it would be wrong to not mention this one. The game is as good as it's a sequel and for some people, it's even better! The game is all about the best bikes, the best riders, and the best tracks. People have also loved the game for it's best visuals as well as the graphics which enhance your racing experience!

You will also get a chance to race on the best tracks of all around the world. Overall if you liked the Ride 3 then Ride 2 is also worth playing for you.
Even though it's been a long time since the game was released but it's still one of the best bile games that you would find. Road Redemption is a game that is a must-play for every bike video game lover. What's more interesting about the game is you will also find yourself with a weapon which spices things up even more and give you an opportunity to bring an action in your racing.

In our opinion, the best part about this game would be it's the ability to be played in split-screen because there is nothing better than competing with your friend alongside you so you see their faces when you win! It's another level of adrenaline and you should definitely play this game sometime, it can also be played in a single-player mode against the AI.
How would you feel if you are given a bunch of bikes and you will have to perform a trial with a number of obstacles? It sure sounds like a perfect job for bikers! You may ore may not get this kinda exciting job in real life but you got in virtual one!

The player will control a physics-based motorcycle and he will have to complete the full course in the minimum time possible with a few faults (crashes). You can play the game in both single and multiplayer mode. And as you will get to the higher levels your difficulty level will rise and you will get to customize the riders and bikes as well. There are 50 tracks. The graphics and the visuals are pretty great too.
We have discussed it's sequel earlier and now we have bought you the MotoGP 17 as your next best bike game for PC. This one is too a leading bike racing game that you can rely on and it would definitely impress you with its numerous features and great options. What you will like the most its smooth controls, great visual and sound effects, and not forget the best graphics. It was released in 2017 so you can expect some modern technology as well. Lastly, the game can be played in the single-player mode as well as the multiplayer mode.

There are going to be championships where you will have to strategies your move on the tracks to defeat the other players as well as you will take the responsibility of a manager. So bring on your top game and handle your race as a rider and manage your activities by being the manager!
8. Asphalt 8: Airborne

We couldn't complete our list of best bike PC games without mentioning Asphalt 8: Airborne. The game is available on many platforms including for smartphones too so there are high chances that you have already played this game but if you haven't then you should definitely try this out because it's one of the classic bike games which you would find.

Speaking of its features you would find much-driving options and great control options such as Tilt to Steer, Tilt and Icons, On-Screen Controls, and tap to steer. These controls may be overwhelming at first but you will get hang of them after a while. It's one of the best racing games that you can find and you will love the variety of bikes and other vehicles as well. You will also get a chance to play in different playing modes and options.
If you love bikes then you will definitely love the MXGP PC bike game. Here players have loved the tournaments and the races which you will find in the game. There are several bikes present here too so you will definitely find the bike of your dreams. You will also love the 18 different tracks which you can race on and win. Furthermore, it's terrains might not be the best for bike racing but that's the challenge. The game also features both single and multiplayer modes.
Being the 5th installment of the trial series the game has pretty high expectations from the fans and it had lived up to them. The game was appreciated by critics as well as by the players for its futuristic settings, level design, graphics, and controls.

You will get a real-life experience from the game where you will have to control the physics-based motorcycle and take it to the end through all kinds of obstacles and that too with the minimum damage.
Motocross Madness 2 is another popular game that you will find for PC. The most exciting part for the game is you will find six types of racing, and these are, stunts, Enduro, Baja, Supercross, Nationals, and Pro-Circuit Mode.

Every racing type is equally exciting and you will enjoy every one of them. There are customization options that are present too and you would definitely love the soundtrack of the game!
We have mentioned it's two sequels so it would be wrong to not mention the first game of the series. Even though it's the first game of the series you will be surprised to see the best features as well as the best racing experience!
Joe Danger might be the most underrated bike game for PC that you will find and that's why it was important for us to mention it. Even though it looks childish the game is super fun and it has the ability to keep you glued to the screen for many hours.
Our next pick for the best bike game for PC is Moto Racer 4. This one is too available for a number of platforms. It gives you a feeling of adventure when you play the game and ride your bike through the odds.
Trial Rising is one of the latest PC bike game from the trial series. Here you will be riding the bike at some unusual places such as Mount Everest. The game allows the players to create their own obstacles! Overall you will have fun playing the game.
How about playing a thrilling bike game on your PC? Well here is the best choice for you. It's a vehicular combat game where you ride the bike and tries to defeat the opponent with a number of means. It's too good to miss out and a real bike game lover will definitely play this game.
Conclusion

So these are our top 15 picks for the best bike games for PC. We are pretty much sure that you will find a good bike game for yourself from our list so thank us later and download the one that suits you the most.

We hope you found our article helpful and thank you for visiting our page!