Being a student is no less than having a job, except you don't get paid. And what's even harder is being an engineering student. All your life run around catching the classes, having a tight schedule, managing your time, and not to forget the endless assignments that you need to submit before the deadline. There are so many things that you have to manage and only a few things can help your journey. And one of those things is having the best laptop for engineering students.
Before you raise your eyebrows, you should know that this term exists as there are so many things that engineering students need in their laptops. But how do you find the best laptop for engineering students? It's a bit of a challenge if you don't know the right requirements and don't have the right choices to choose from. And that's why we are here to help you out.
In this article, we have listed out some of the best laptops for engineering students that you should know about. Later in the article, we have also listed out things that you need to consider while choosing the right laptop for students. So go ahead and check out the list and find the perfect match for you.
Best laptops for engineering students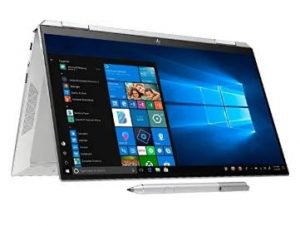 Our first pick for the best laptop for engineering students is Dell XPS 15! The laptop has got everything that an engineering student can ask for. For starters, the laptop features the 10 Gen Intel Core i5-i7 CPU, Intel UHD graphics NVIDIA GeForce GTX 1650 Ti, and it also comes with 8GB and 16 GB of RAM.

With a 15.6-inch infinity-edge non-touch, anti-glare display you would be more than happy to work on this for hours. The storage space starts from 256 GB and can be extended to 2 TB which is pretty large.

The laptop is stylish as well as powerful. It's the thin body and lightweight makes sure you have no troubling carrying it around. It also got a longer battery life that can last for about 12 hours.  Being the latest one in the market it features a number of new stuff which you would be happy to get on your laptop. Overall if you are looking for the latest laptop in the market which is powerful and good enough for engineering students then this is the one that you should get.
Our next pick for the best laptop for engineering students is for all those who don't want to empty their pockets and spend all their money on the laptop. The Acer Aspire is anyway a popular brand for laptop and R 15 makes one of the best laptops for the engineering students. Here the laptop comes with the i7 Intel processor paired with 12GB of RAM and 256 GB of storage space which should be enough. The NVIDIA GeForce 940 MX graphics card makes it even more desirable.

It has a 15.6-inch multi-touch full HD display and the lightweight feature is another great feature to look after. The screen can be folded 180 degrees which makes it a tablet as well.
Dell G15 also makes a great laptop for engineering students and there are a number of things that you would like on the laptop. With a great price, the laptop offers high-end featured such as great battery life, strong performance, and a perfectly balanced feature set.

You would find 9th Gen Intel Core i5-i7 processor, NVIDIA GeForce GTX 1650-RTX  2060 graphic card (which makes it one of the best options for gaming), 15.6inch FHD anti-glare LED-backlit display, it comes with 8GB of RAM and 128 GB of SSD, and 1TB HDD. It lasts ups to 10 hours on a single charge and there are also a number of ports present to make it more efficient.
Microsoft Surface Laptop 2 is surely one of the best laptops out there for students who have to do a lot of assignments and submit in a very short period of time. The laptop is comfortable to work on for hours and there are many advances featured which makes it perfect for an engineer.

From the style to the weight everything with this laptop is on point. The 16 GB of RAM and up to 1TB storage make sure that you get all the storage that you need. The 13.4 high-resolution display also makes sure you get the best reading experience as well. Here the laptop features the longest battery life with almost 14 hours. The 2.8 lbs of weight is also ideal for students who have to take their laptops with them. The laptop features the perfect size and shape which makes it one of the laptops for engineering students.
Razer Blade 15 is one of the latest laptops we have this year and that naturally makes it better than other laptops. This one is for those who are looking for the most powerful laptop that can handle their complicated assignment and projects and make sure it's convenient to do any kind of work on the laptop.

The laptop comes with an Intel Core i7 processor, NVIDIA Quadro RTX 5000 graphics, 15.6 inches LED 4k touch screen, 32 GB of RAM, and 1TB SSD. Although these featured don't come at a cost that might be a little high for you. Apart from that, the laptop is pretty good looking and ensures a great performance. This is something you can check out and consider as a reliable option for your engineering student life.
If you are looking for the latest laptop then HP Spectre x360 should be your first choice. Being the latest one, the laptop has a number of features that you would find pretty helpful and new. It's not only powerful but also a good looking laptop that you would be happy to work and flaunt.

Just like the above-mentioned laptops, this one too features the best features. It's comfortable and can handle the typing for hours without making any annoying noise. Secondly, the laptop has an 8-hour long-lasting battery life. 16GB of RAM and 512GB SSD would make sure there is no space or lagging issues.

The 13.3/15inch screen is pretty good too with a Full HD display. And the 2-in-1 design is also something that comes in handy. The 10th generation processor is also a leading reason why we have mentioned it on our list! It might be a bit expensive, but this one would meet your requirements and make sure there is everything that you can need for your classes and assignments.
7. Acer Aspire VX15

The next one on our list is the Acer Aspire VX15 as one of the best laptops for engineering students that you can find. It also comes at a pocket-friendly price and there are a number of features that you would like to have on your laptop.

It has a 15.6 HD screen, 16GB of RAM, and 256GB SSD.  The laptop is made for multitasking and you can easily open multiple pages and do your work without troubling your laptop. Although the battery lasts for about 6 hours which isn't the best on the list. It's also heavy so if you are not going to carry your laptop around then this one could be your best shot.
8. Asus Zenbook

There is hardly anything about the Asus Zenbook that you won't like. The laptop has it all, from the long-lasting battery to ample storage space with the latest processor so that you can efficiently work on the laptop without making it a big deal.

It weighs around 2.6 pounds which makes it very lightweight and portable. The battery lasts for 14 hours which is quite impressive and almost every engineering student would want that. The stylish design and edge to edge screen are also impressive. It's durable and reliable and you can surely trust this laptop for your engineering student life. Lastly, the price is moderate so you won't have to break the bank in order to buy it.
9. Lenovo Legion Y740

Lenovo Legion Y740 is our next pick for the best laptop for engineering students. The laptop features 32GB of RAM and 1TB SSD and 1TB HDD with 144p refresh rates. The laptop comes with powerful internal components. 15.6inch Full HD anti-glare screen is also another key feature of the laptop. The latest graphic card is also impressive.

Although the keyboard arrangement can be considered as a disadvantage along with battery life. Overall you can take a look at this one and see if it meets your requirements.
10. Samsung Notebook 9 Pro

If you are a fan of Samsung Products then this laptop is for you. You might not believe it, but this one too is a powerful laptop to invest in and you would be pretty happy to have during your college years. The laptop features 16GB of RAM and 256GB of SSD. It's also a lightweight laptop with only 2.8 pounds of weight. The 12 hours of battery makes sure you don't have to struggle with the charging process during the work. It's a 360-degree laptop with a 13.5-inch touch screen so you can also use it as a tablet.

Till now the Samsung is not considered a powerful laptop brand but this one surely made a mark in the market. It also comes with an active pen. You would also like its strong build quality and stylish design.
11. Apple MacBook Air

Finally, we have something for the Mac fans, the MacBook Air is considered as one of the most powerful laptops from the brand and it surely lives up to the expectations of an engineering student. It features 8GB of RAM and 128GB of SSD. You will find the i5 intel core processor.

The laptop weighs only about 2.7 pounds which is pretty good for carrying it around with yourself. Lastly, it has 9 hours of battery life which is quite impressive.
12. Lenovo ThinkPad X1

Lenovo ThinkPad X1 also makes an excellent choice for engineering students. It has everything that you can ask for, from the long battery life to the powerful internal components that won't let you down.

It comes with 16 GB of RAM and 512 GB SSD. The 8th Gen processor also makes sure it runs smoothly. The battery life lasts for 9 hours. The laptop is also portable as it only weighs 2.49 pounds. It's the 14-inch screen is also a great feature. It features a strong build quality with good design, and it ensures fast and reliable performance.
Here we have listed out the top laptops for engineering students that you need to know about. And now as we have said before, we are going to provide you some of the criteria that we have looked up while choosing these laptops for our list.
Buying Guide

So here are some of the things that you need to consider while buying the best laptop for engineering students.
1. RAM and Storage Space

You don't want to the lag issues in your laptop when you are working on an important project so you ill have to invest in a laptop that features 8 GB RAM. This will help you to perform multitasking and open multiple web pages without giving you any major lag issues.

The second thing is since you are a student you would need plenty of storage space in your laptop to keep the important files and documents and information about the upcoming semester and stuff. Not forget the games that you like to play occasionally to kill the street. So go for a laptop which features enough space for you.
2. Battery life

Another important factor is the battery life of a laptop because let's face it, you don't want your laptop to shut down after a couple of hours. So make sure the laptop you are buying has a long-lasting battery life that can help you on the hour laptop for long hours. And also check the charging time as well.
3. Weight and size

Yes, the size and the weight of the laptop are pretty important too. You will have to carry around your laptop to classes and a heavy laptop would be a problem. So go for a lightweight laptop and see if you can easily carry it around without troubling your back.

The size of the laptop also matters, the screen size of 13 to 15 inches would be ideal and the rest you can see as per your preferences.
4. Display

The display of your laptop should be of high resolution, generally, 1080p would be fine. Apart from that, you might want your screen with anti-glare features so that you don't stress your eyes and easily work.
5. Budget

Since you are still a student, you might need to consider the budget before hunting the best laptop. It's easy to find the best one if you have no limit on your budget but you might wanna put some thoughts and effort when it comes to buying the best laptop that fits in your budget. Here we have listed the laptop from all price ranges.
Conclusion

There are other features as well which you might consider, like keyboard backlit keyboard, webcam quality, sound, etc. Overall, our job is done here and now it's up to you which laptop you choose as the best one for yourself. The aforementioned laptops have almost everything that you can look for in the best laptop for engineering students.

So thank you for being with us and we hope that you found your perfect laptop for your engineering student life. We are glad we could help!