Being a writer is not at all an easy task, you have to sit for hours and come up with something new and good every day to write in order to inspire others. There are many things that can make things hard for a writer to do his job perfectly but there are also a number of things that can make your job as a writer easy. And one of these things is the laptops for writers!
Yes, you heard it right, if you are a writer then you would already know how important it is to find a perfect laptop for yourself which can help you to be more productive and efficient with your writing skills. No one can sit straight for hours and unleash their true potential if they are working with the wrong equipment and that's why it's very important for choosing the best laptop for writers.
But which are the best laptops for writers? And how do you choose the best one for yourself? I am sure you must get the requirements for the best laptop for gaming or work with graphic designing etc but when it comes to the best laptop for writers, everyone thinks there is no need to find any specific laptop but that's not true at all. Like we have said before there are many things that you would require on your laptop if you are a writer! And to help you with that we have shared a buying guide for you at the end of the article.
Right now, we see going to share some of the best laptops for writers that we have found in the market at present. These laptops have been made for the writers and bloggers so that they can conveniently do their work for hours without feeling exhaustion.
Best Laptops For Writers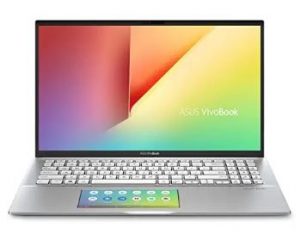 The first laptop for writers on our list is Google Pixelbook Go, I am sure you must have heard about it if you have been writing for a long time now or have seen the laptop with a number of writers as well. Well, the first thing would be, it's one of the best laptops for writers that you can find in the present time. There are many factors that make the laptop the best one.

The laptop features a very long battery life which lasts around 11 hours. The keyboards are made with the "Hush" keys which are pretty quiet and convenient. Moreover, the laptop features a 1080p webcam so in case you need to do any video conferencing then you would be good to go. It also features 13.3 inches full HD touchscreen.

Although the laptop runs on the Chrome OS so it might be weird for you if you aren't familiar with the Google products. But other than that this one should be the first choice for the best laptop for writers.
Our next choice for the best laptop for writers is the Asus Chromebook Flip. The laptop is made to give you a premium feel at a very convenient price. People like this one for its convenient transformation into a writing tablet as well as a full-fledged laptop with a nice keyboard. The laptop is very lightweight and it is even considered as one of the best portable laptops as well.

The keyboard is its strong suit which is the only reason it ends up on our list of best laptops for writers. Here you would get 12.5 inches full HD screen, 4 GB of RAM, 64 GB storage, and 10 hour-long battery life. Although this one does feature the best factors when it comes to the lightweight laptop with great battery life and the best keyboard, this one surely made its mark.
If you are looking for the latest laptop then HP Spectre x360 should be your first choice. Being the latest one, the laptop has a number of features that you would find pretty helpful and new. Although you would want to buy the laptop for its looks only that's not it's only best factor.

Just like the above-mentioned laptops, this one too features the best keyboard that you would find. It's comfortable and can handle the typing for hours without making any annoying noise. Secondly, the laptop has 12-hour long-lasting battery life.

The 13.3-inch screen is pretty good too with a Full HD display. And 2 in 1 design is also pretty great as well. The 10th generation processor is also a leading reason why we have mentioned it on our list! It might be a bit expensive, but this one would meet your requirements and make sure there is nothing between you and your long writing sessions.
We have finally something for the Apple lovers! The MacBook Air is one of the best laptops for writers if you are a Mac fan already. Yes, it is one of the most expensive laptops that we have on the list, but if you are all about the Mac quality then this one would be your best shot. Here you would find a 13.3-inch screen display, 8 GB of RAM, 128 GB storage, and 12 hours long-lasting battery life (which is the best part!). It weighs around 2.9lbs which should be convenient for you to carry around.

It's is comfortable and simple to use laptops which would meet the requirements of every writer out there. So do give it a look if you are all about the Apple products!
The next one on our list of best laptop for writers is Lenovo IdeaPad S145! This one too features almost all the best features that would make any laptop "best" for writers. The first factor that you would like in this laptop is its price, it easily comes in our budget and that too with quality features. From the HD displays to lightweight, you would find everything in here.

The storage is also quite high and you would also like its battery life as well. The laptop has a nice design which makes it convenient to work on. So do check this out if you are looking for the best laptop for writers at a cheap price.
Asus VivoBook S15 would be our next choice for the best laptop for writers and bloggers. With the 10th generation processor and large storage and high-quality graphic card, the laptop comes in the list of overall best laptops out there.

The laptops weigh only 1.8kg making it portable so that you can carry it around without troubling your back. The screen is quite large (15.6 inches full HD display). Here the keyboard is backlight and the keys are pretty good to type for hours too. Although you might find the battery life average, even with that the laptop surely tops the list of best laptops for bloggers and writers.
7. Dell XPS 13 2-in-1

The laptop was introduced in the market last year and it's been winning the hearts of writers and bloggers all around the world since then. The anti-glare screen makes sure your eyes don't get tired from working for hours on the laptop and it's 13.4 inch UHD display is all about making you feel good about your laptop. Apart from the screen, the laptop is lightweight and it's 2in1 design makes sure that you get a good performance as well.

The design of the laptop is pretty good and makes your work more convenient and efficient. Overall the laptop features a number of great reasons to buy it. It might be a little bit expensive but it's worth it.
8. MacBook Pro

Don't keep the old MacBook Pro versions in your mind while reading this, because the newer version is slimmer and quite writer-friendly as well. The best part about the laptop is it's a keyboard that featured the butterfly style keys and the backlit feature that made sure you enjoy your long writing sessions with MacBook Pro!

It features a 13.3-inch retina display, 8 GB of RAM, 256 GB storage, and last but not least a 12-hour long battery life. Overall the laptop is a great choice for the Apple lovers (although you would love it even if you are not into the Apple products!)
9. Microsoft Surface Laptop 2

Microsoft Surface Laptop 2 is surely one of the best laptops out there for bloggers and writers. From the style to the weight everything with this laptop is on point. The 8 GB of RAM and 256 GB storage make sure that you get all the storage that you need. The 13.4 high-resolution display also makes sure you get the best reading experience as well. Here the laptop features the longest battery life with almost 14 hours. The 2.8lbs of weight is also ideal for people who like to take their laptop with them. The laptop features the perfect size and shape which makes it one of the laptops for writers.
10. Dell Inspiron

Dell Inspiron is another best all-round laptop that meets almost all the requirements for the best laptop for writers. Here you would find the 8 GB of RAM and 1TB HDD which makes sure you have plenty of space for your documents and files. The screen is a touch screen with a 14-inch large display and FUll HD resolution. The Windows 10 Operating System is another amazing feature to find in this one. It ensures a comfortable writing session and a great deal of convenience for writers with its wide palm area.

Lastly, the laptop comes at a cheap price and high quality so it can be your best option here.
11. Acer Switch 3

Acer Switch 3 also makes one of the top laptops for writers to get and here too you would get a number of amazing features to look for. The 12.2 inch IPS LCD Touch screen would give you the best experience when it comes to typing or multitasking, the 2in1 laptop/tablet is another great feature of it's. Here you would also like to appreciate it's screen and keyboard.

The laptop has a good battery life and a lightweight design. The RAM is of 4GB and the storage is 64GB/128GB. Overall you would love the amazing features at this price range.
12. ASUS ZanBook

We are yet again brought you an ASUS laptop and this one is a two in one, laptop cum tablet! Here you would find everything worthy of every penny you have to spend on the laptop, from 8 GB of RAM to Intel i5 processor, from 512GB storage to 13.3-inch multitouch screen, everything is from latest technology. You can write the handwritten notes and easily archive them in real-time. It's convenient, comfortable and the best laptop for writers at an affordable price to buy.
13. Surface Pro 7

If you are looking for a Microsoft laptop then you might wanna take a look at the Surface Pro 7! With variable RAM and storage space, you would get many options and you can easily pick the one that suits your needs as well as comes at your budget price. It is one of the best laptops out there with the best quality and you won't find anything to complain about. Make sure that you check out the keyboard and the features that you would like to have on your laptop for writing. Overall it might be a perfect choice for you!
Here we have mentioned our top picks for the best laptop for writers that we hope you would like to take home with yourself.

If you are worried about how we chose these laptops as the best ones for the writers and what are the criteria that we looked for then you need to see the following list of things that you need to consider before buying a laptop for writers!
Buying guide for the best laptop for writers:-
1. Keyboard

The first and the most important requirement for the best laptop for a writer would be the keyboard of the laptop. Since you would be typing a lot, you need to make sure that the keyboard of your laptop is comfortable and sturdy enough to handle typing for a long time. You should also look for the backlit keyboard So that you can type even in low light. Some keyboards make a sound while typing others are quite, and it's generally on people's preference what they like more. You can also go for a wireless keyboard as well.

The bottom line is, you need to take a lot of time and effort to choose the laptop with the right kinda keyboard that would make your typing more convenient.
2. Display

The display is also an important factor when it comes to choosing the best laptop for writers. Go for the standard size display and choose the FHD resolution as well. You should also see if the screen is anti-glare and the light isn't causing eye fatigue. So yeah, you need to choose the laptop with a good display as well.
3. Storage and RAM

The 8 GB RAM is considered ideal for a laptop these days and storage should be above 256 GB. After that, you can look for a laptop with higher RAM and Storage as per your requirements.
4. Battery life

The more is better here. Since you are writing for longer hours you don't want to deal with charging in every couple of hours. So make sure you buy a laptop with a good battery life which lasts longer as well as charge faster.
5. Weight

You don't want to get a heavy laptop as you might need to carry it more often and the heavier weight will become a problem sooner or later. So go for the lightweight laptop which is easy to carry around and work on.
6. Processor and graphics cards

You should always buy the latest processor no matter what the use of a laptop is going to be. Graphics cards can also be your personal choice, if you like to play games occasionally then go for a good graphic card.
7. Budget

That's totally on you, you can first decide your budget and then look for the best laptop that fits in your budget. It would be hard to find the best laptop within a budget but we have mentioned the laptops that come at every price range. So that you won't have to overspend and still find the best laptop out there.
Conclusion

So there are the things that you should be considering before buying the best laptop for writers. And we have chosen the aforementioned laptops on the basis of these factors and we hope that they would do justice for you.

We hope you found the article helpful and you have found which laptop you are gonna buy from our list of best laptop for writers! Thank you for being with us, we are glad we could help.