Are you a cricket lover? Well, who isn't! We all love cricket some love the t20 other one day cricket and some just fond pleasure while watching those long series of test matches. Whatever is your favorites, you have to admit that you can't get enough of it. What's better than a cricket game which you can play on your PC for an extra dose of cricket? But finding the decent cricket game for PC is a tough job, that is why we have a list of cricket games for PC check them out and pick your favorite among them.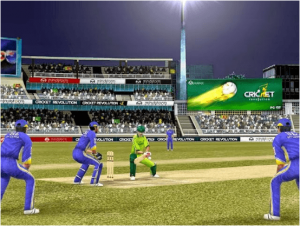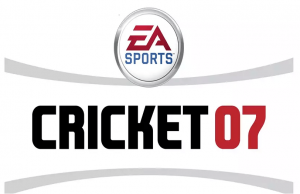 Cricket 07 tops our PC cricket games list. It is developed by HB Studios and published by EA Sports. This game has gained a huge popularity among cricket playing nations like India, Australia and many more. Its cover features Andrew Flintoff, an English cricketer. You can play cricket in many formats and different length of overs including 50overs, 20 overs, 10 overs or 5 overs. And of course 5-day test matches and 4-day first-class matches. You can customize the pitches by selecting a different sizes, and you can also choose different weathers and conditions to play.  You will be playing through many national and international tournaments to become the champion.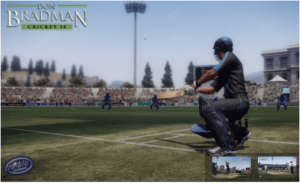 Don Bradman is a cricket game for PC which is developed by big ant studio and published by Tru Blue Entertainment. The best thing about this cricket game is you can play it in many different forms including a career mode, custom matches, and online games.
In career mode, you will be playing the character who has started his career when he was 16 and has played for 20 years. You can customize your team and players in this mode too. It also features many famous cricketers too, and you can modify them as well. The ball physics of this game is just incredible. So we can say this is the best cricket game for PC.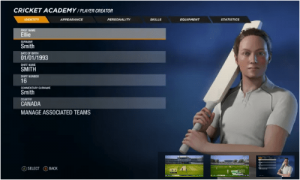 Cricket 19 is also a great game to play on PC and it was developed by Big Ant Studios. This cricket game will offer you scenario mode where you will be playing a predetermined situation. One of the appreciated feature of this game is it has also included the women's cricket where you can play women's one-day innings and t20 world cups. Whereas you can play men's ODI, t20, test matches and world cup.
The visuals and graphics are cool and its controls are smooth.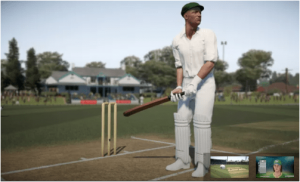 It is a sequel to Don Bradman 14 and is also a fun cricket game for PC. Being a sequel, it has naturally enhanced features. Its career mode is more detailed where you have to begin your career at a grass-root level. You have to select in the local team, then work hard and mark your way to the nationals.
In addition to its customization features, players will be able to customize the cricket stadium to play too. Experience all the new battling shots such as helicopter shots, charge sixes etc.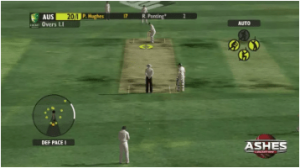 Aschen cricket game for PC is developed by gusto games. It's ball physics and the controls are intuitive and interactive. The batting is also dynamic (you are gonna love that!). The shots coverage and choices are better than ever. It is a multiplayer game and you can play it as a two-person game and up to 4 players. So next time you wanna challenge your friends you know the best cricket game for pc to play with them!
Don't miss out the coaching mode where you can learn batting and discipline by none other than Shane Warne. You will also get the commentary from various veterans to make your game more realistic.
6. Brian Lara International Cricket 2007

Download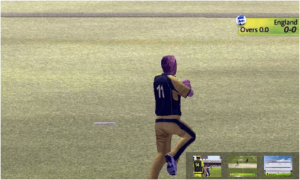 If you are a cricket lover then you must be a fan of Brian Lara no matter from which nation you are. This cricket game for pc is endorsed by Brian Lara himself.
You can play several cricket formats such as ICC world cup, test matches, one-day internationals, ICC champions trophy, and t20.
There is a reason why this is considered as the best cricket game for pc.

Ashen cricket game is created by Big Ant studios in 2017. Play through the ashen series and choose either Australia or England as your team. You can also play this game as an individual player. You will be playing with all the real-life famous cricketers.you can create the real players under the creation mode and use them in the series. It is a fully feature featured and fun cricket game.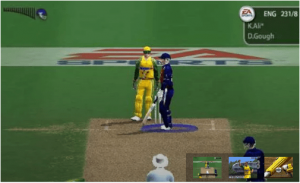 Our list of best cricket games for pc is incomplete without this cricket game. It was developed by HB Studios and released by EA sports. You can play this game in single-player mode as well as multiplayer mode. It is the part of 8 eight games in the cricket series and it was also the last game on the series which featured real player names.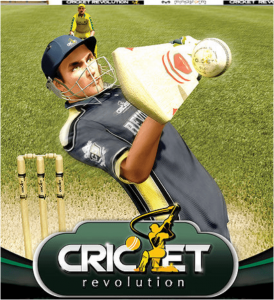 It is a multiplayer cricket game for pc and it was developed by Mindstorm Studios. Its online mode will allow you to compete against other players ( or players near you, using the local area network). When it comes to keeping track of your scores, innings, statics, and other performance data there is no other match. You can play 30 different shots depending on what kind of ball you are playing. You can also play single-player mode too.
10. Brian Lara International Cricket 2005

Download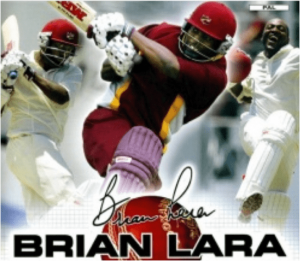 This is about the best cricket games for pc at present. It was developed by Codemasters. You can play all the tournaments and formats in this cricket game. This also comes with both single and multiplayer mode. So enjoy this with yourself or with your friends.
Conclusion:
This was the list of PC cricket games that we think you will enjoy. Download these pc cricket and enjoy with your friends or boost your cricket skills by playing the single-player mode AI.