There is no doubt that we all love music. No matter what's our mood there is always some room for some good song that will lift our mood or enhance it. Whether we are at the party or sitting alone in our room there will be some songs that you wanna hear according to our mood. But creating a playlist that has all kinds of songs for every genre is hard. Thankfully we have some options that will provide us the right song at the right time. Check out these 15 best music apps to get all the latest songs without going through the downloading trouble.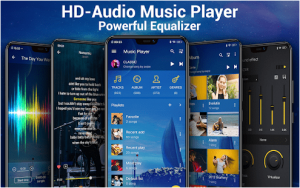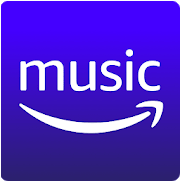 You must have heard the story about the (logo) arrow that goes from A to Z that indicates the availability of everything from A to Z well that concept applies to amazon's free music app too! You can get it free if you have the Amazon Prime subscription.
You will get an idea about the popularity of this top music app by the fact that it has over 100 million downloads with an impressive rating of 4.4. It has an amazing feature that is hard to find in other apps like ad-free music.
If you are likely to travel then you can download the songs from this app and listen to them later without an internet connection. You can listen to the songs from this app on many hands-free devices. And you will get unlimited skips so that you don't have to listen to the songs that you don't like.
It has a collection of over 50 million songs and latest songs are updated constantly. The quality of songs is really high. It is available for both Android and iOS devices.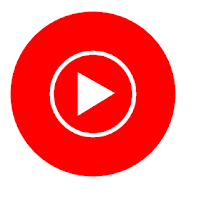 You must be using YouTube for streaming videos but do you know about its music app? Well, it is as good as it's video app. This free music app is specially designed for all music lovers. You can find music according to your choice and taste in music and it will also provide you with all the latest and trending songs.
You will find everything you are looking for, from albums singles to live performances it has everything that you want. You can search for the latest and official releases of your favorite artist. You can check it's "the hotlist" to get the trending music. Overall it is among the best music apps for Android and iOS with over 100 million downloads.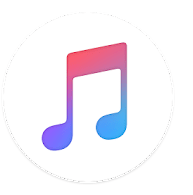 It is a great music app for iOS as you will get access to over 50 million downloads in HD quality. You can get its free trial and try it for some time.
You can download all the songs and listen to them offline. You can create your own playlist and apple music will provide you with its mixes based on your taste and likes in music. You will get some exclusive content on this music app like documentaries of your favorite artist and many more. You can hear your favorites DJs and artists on the beats!
4. Music Player – MP3 Player, Audio Player

Android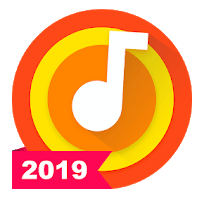 It is the best music player app where you can play your favorite music in any formats including MP3, MIDI, WAV, APE, AAC, FLAC etc on high quality. If you listen to songs for their music rather than lyrics than it is the best music app for you. You will get the best experience in listing music with its equalizer and all formats supporting feature. The great thing about this app is you won't need internet to use this app. There are many other features present to boost your music experience.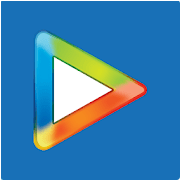 This is an all in one music app where you can stream both mp3 music and music videos. It is the best music app, where you can find songs in many languages including Hindi, English, Telugu, Punjabi, etc.
There are over 10 million songs available in many languages, whether you wanna hear western hip hop or Indian classical you will find it all. Search for artists whether Indian or international and listen to their latest songs. This music app is available for both Android and iOS.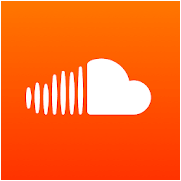 Again it is among the best music apps that you can find and that proves with it's 100 million downloads. It has the most number of songs with 200 million tracks from all around the world. This free music app is developed to support the future of music as you can connect go the fans from all over the world and follow your favorite artists around the globe.
If you wanna be the first one to listen to the latest songs then download this music app for android and iOS. As a music lover you do wanna follow the emerging artists, DJs, and various podcasts and you can do all of these things with this app.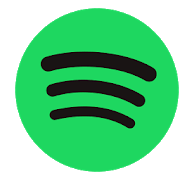 It is officially the most downloaded music for Android and iOS devices with over 500 million downloads across the globe. There is a playlist that is just made for you and you will get the recommendations for songs based on your mood and taste in music. There are different playlist available for different activities and moods. You can listen to music offline by saving your favorite songs with its premium subscription.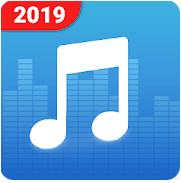 Experience music like never before with this great music app. It has the best and powerful equalizer. And you can search for your favorite songs easily through its easy and quick search. You can customize its colors and themes as you like and you can replace it whenever you want. It will quickly search for songs through artists and tracks so that you can find the song instantly when you want.
You can set custom tone and manually set the equalizer as you want from the 22 sets of choices (like jazz, hip hop, rock etc).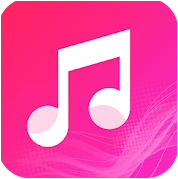 We all have different choices and perspective in music, and with this thought, they have created the best offline music player app where you can customize the equalizer and set the tone of your choice. It supports many music formats like MO3, MP4, AAC, M4A, FLAC, OGG, 3GP, and many more.
It is one of the best music app for android with many many happy users of this app. They all have loved this app and have given their positive response towards it so if you love to listen to music your way then download this music app now and enjoy your music time.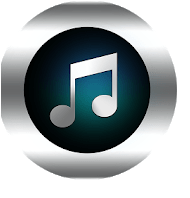 Yet again a music app with similar name but differing in feature. It is a basic and simple music app that includes supporting many formats of music files and you can use it offline without and data connection.
You can play local music on this app and you can search for your song through all the music libraries. It has a dynamic queue and lyric support. But keep in mind that this app doesn't allow you to download music and it doesn't support WMA files.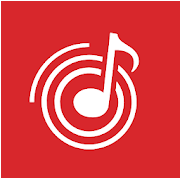 As its name says it is a free music app for android and iOS. It has gained a huge popularity after its release. You will get free music and radio and you can also download music offline to listen to it whenever you want.
You will find songs of many languages including Hindi, English, Punjabi, and Telegu. The quality of songs os pretty high. You can definitely rely on this music app for offline songs.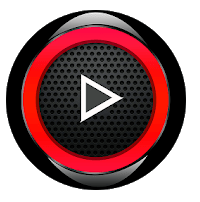 This music player app gives the experience of 3D effects, 5 band graphical equalizer with presets.
You can play next or previous songs with shakes. You will get the queue recorder and mp3 editor support. And many more exclusive future that you won't find anywhere else.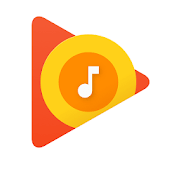 Get access to all the latest music with the google free music app. It has all the basic feature that has been listed in the above apps but one of the unique features of this music app is that you can store up to 50000 sogs in your collection and listen to them later.
It is undoubtedly the best music app for android and iOS.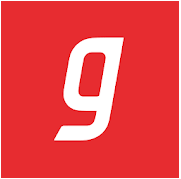 You won't find any better music app than this, get all the latest and trending songs in different language-wise, for example, you will get top 50 Hindi songs, top 50 English songs and so on. If you like to sing along then the good news for you is this music app also gets you lyrics of the songs.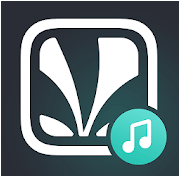 If you are on the jio network then you will get this music app for free an all its premium features for 90 days. Some of its best features are you will get unlimited music, radio stations, personalized recommendations of playlists.
You will get its exclusive and original content and you can listen to it on Alexa, chrome cast, google home and many more.
Conclusion:
We hope that this list of 15 best music apps for android and ios will be helpful to you. Entertain yourself with the latest (or oldest) songs anywhere and anytime. We bet you won't be disappointed with these free music apps.