Achieving your body goal is harder than you can imagine but what's harder is we don't have time to go to the gym. Imagine if we have proper guidance at home, if someone could tell us proper workout or dieting plan without hustling every morning. There are many apps available that can help you lose your weight and you can achieve your body goals without spending a fortune on those gym. We have picked the top 10 weight loss app for android and iOS.
Best Weight Loss Apps
1. Lose weight in 30 days Android / Iphone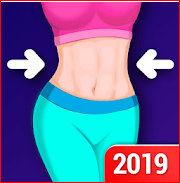 This is one of the best weight loss available. It is scientifically proven to help improve your fitness. There is a 30 days systematic work plan is available that is safe and easy to follow at home. Along with a proper workout plan, it also provides you the right diet plan. Your workout and calorie data will be synchronized with Google fit.

There are different workout plans available for different parts of your body like arm, abdominal, butts, etc so that you can have your achieve a perfect body shape you desire for yourself.

There no equipment needed that makes it more home-friendly exercises. Animation videos are available to make sure you are doing it right.

Track your body weight and burning calories through graphs.
2. Lose weight app for men – weight loss in 30 days Android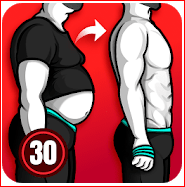 This is one of the best weight loss app specifically designed for men. Work out at home for 30 days and improve your fitness.

It just takes your 10-15 min a day and you will see recognizable change in your body.

Go with low impact option if you are overweight and don't wanna go to the gym. It will provide you with smart work out plan where you won't need any equipment, just use your body weight to stay fit.

There are 3 difficulty levels, which will be available for everyone. There will be different work out plans that will help you eliminate your extra body weight.

Customize your work out plan- choose from 30+ workout. Skip unwanted exercise if you are unable to perform them. Adjust your workout order and rest time. And there are different work out plan for different body parts( belly, arms or men boobs etc).
3. Slim now 2019- weight loss workouts Android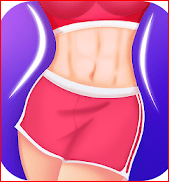 It is a women-specific weight loss app. There is a 30-day plan available to lose extra belly fat. No equipment is needed and the work plan is provided by a professional trainer.

There is a new systematic meal plan is available for a daily or weekly basis. As we know aright meal is a vital part of exercise. Consider healthy recipes made especially to lose weight. There are different work out plans available for different purposes.
4. Lose it! – calorie counter Android / Iphone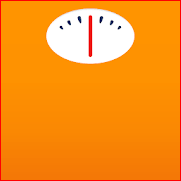 This app is specifically designed to track your calorie intake to achieve your body weight goal. Keep track of your calories and exercises and figure out if you are on the right track. This app is really effective and is featured in many famous journal that proves it's reputation.

Download this app and upload your profile with asked details, now set a weight goal and this app will let you know the right amount of calories you should be taking. It will also tell you about your nutrition levels and what should you take to improve the right amount of nutrition in your body.

This apps provides so much more, we advice you to download this app ASAP.
5. Female fitness – women workout Android / Iphone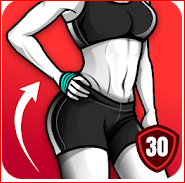 Don't have enough time to go to the gym due to your busy working days don't worry we have bought you a weight loss app that will take just 7 minutes of your day and help you to achieve your dream body shape.

Stick with provided workout plan for a great belly, tone butts, slim legs and everything you are looking to make yourself sexy.

Train your body at home, burn calories and lose weight at your home without spending money on those professional trainers. Sync data with google fit and keep track burned calories and workout progress.
6. Yoga for weight loss – loss weight program at home Android / Iphone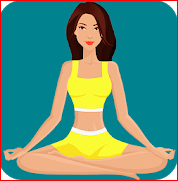 This is no secret that yoga does wonders for your body and really effective. By this weight loss app, you learn yoga asanas and exercises that will effectively help to lose weight. The asanas used in this weight loss app is proven to reduce weight and fasten metabolic process. This weight loss app will only take your 15-20 min and you won't need any equipment. This weight loss app is suitable for both men and women. There are 50 weight loss work out programs available which will help you achieve your weight goal.
7.  Fitocracy Iphone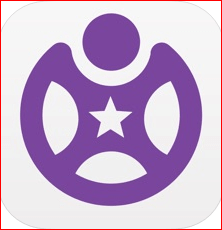 This weight loss app is free to download on iOS devices. Fitocracy has combined fun and health in a weight loss app. Try to achieve daily goals to unlock new features and earn points. By this weight loss app, you can challenge others and have fun while achieving your fitness goal.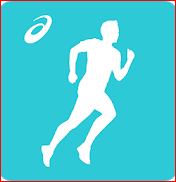 This is one of the best weight loss app. Download this free weight loss app on your iPhone and keep track of your runs. This weight loss app will record your workout progress that you can even share with your friends and family.
9. Gain fitness Iphone

Gain fitness is free to download weight loss app. This weight loss app will build a workout plan at your time and the equipment you already have at home. This weight loss app will keep track of your workout plan and set you a calendar. This weight loss app is undoubtedly the best, it is kinda a digital trainer. Download this now and build your desire body.
10. Calorie counter and diet tracker Android / Iphone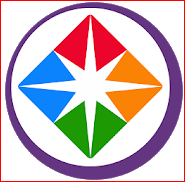 This is one of the best weight loss app for iOS devices. Download this weight loss app and see what wonders it does to your body by keeping track of the food you have eaten and how many calories does it have, it also tell you the nutrient amount in your food. This weight loss app is very reliable when it comes to tracking your calories so that you know how much work out you must do.
Conclusion:
These are the top weight loss app that you can find on your android/ios device.