If you are a gamer you must know the importance of a good gaming mouse. After all, it's the weapon from which you can control your game. Even the slightest delay in your responses can affect your whole game. And that's why a mouse is something you can underestimate! You must be thinking what's a difference between a gaming mouse and a regular mouse, well a gaming mouse, as you can guess, is made precisely for gamers and enhancing the gaming skills of a gamer! It may not give you the extra skills but with the right gaming mouse, you can surely use your skills perfectly.
There are many gaming mice in the market and you can actually find one with most of the features if you don't have any limits in your budget. But it becomes difficult when you want the best one in a low budget. As people generally think, the cheap gaming mouse might not be the best one to buy but there are exceptions. In this article, we are going to list out the 7 best gaming mouse under $30. So take look at the list, you might find the best gaming mouse for yourself.
Best gaming mouse under $30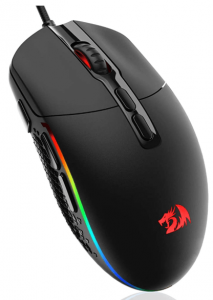 SteelSeries is one of the best gaming mouse under $30 that you will find. It's one of the leading brands that has never failed when it comes to providing the best features at an affordable price. This lightweight mouse is pretty small and sleek and works well for small hands. The mouse also features up to 7200 CPI sensors that will help you in competitive gaming. It also features six buttons.

The gaming mouse features high durability with a 30 million click lifespan. And it's also pretty easy to move. The gaming mouse comes with RGB lighting as well. Overall it's one of the best gaming mice below 30 dollars that you wanna buy.

Pros-

7200 CPI

RGB lighting

Durable

Lightweight
Corsair is also a leading brand that you can trust. Gamers have loved it for its high quality built and its only 85g so it will be easy to use. It comes with 3327 optical sensors which are quite reliable and accurate. There are a few features that made it one of the top gaming mouse under $30. The mouse can last up to 50 million clicks and also comes with 8 programable buttons. The best thing about the mouse is, its suitable for left-handers. You will definitely get value for your money!

Pros-

Value for money

Accurate sensor

Great shape

RGB
Logitech G300S is surely a good looking mouse that will make sure that your gaming pad looks just perfect. There are many things that we liked gaming mouse which made us put it in our list of best gaming mouse under $30. It weighs only 82g and that's why a number of gamers find it just perfect. You will also like its ambidextrous design. The mouse features 9 buttons which help you to shine in your game. This one doesn't feature high DPI but for this price, you are getting more than you can expect.

Pros-

9 buttons

Low price

2,500 DPI
Our next pick for the best gaming mouse below 30 dollars is Hyperx Pulsefire, it's also a cheap gaming mouse that you can easily afford and this one also features some of the best features as well. You will find 3327 optical sensors that will help in fast responses during your game. It also features a good design which makes sure you are comfortable using it. This one also features RGB lighting and you will be more than happy with its performance as well. Overall, you are getting a decent gaming mouse for a cheap price.

Pros-

RGB lighting

Good sensors

Great quality
E-Blue Mazer II is also a great gaming mouse that you will find under $30. You will find features such as 2,500 DPI where you can switch to 500, 1,200, and 1,800 too. The mouse comes with six buttons and features RGB lighting. Although it's slightly heavier than our above-listed options with 140 gram of weight. It can last up to 30 million clicks.

Pros-

Six buttons

Blue LED Lights

2,500 DPI
ERUN will also impress you for a gaming mouse under $30. This one features a pretty small design. It features a nice skin-friendly coating. You will also find a button to control the RGB lights.

Pros-

Inexpensive

RGB lights

Comfortable
A gaming mouse with this name can hardly go wrong. Don't worry we are not listing this gaming for its name (we are!). You will love its accurate sensor and good functionality which won't let you down in any game. It's an overall decent mouse that would happily buy at this price.

Pros-

Accurate sensors

RGB lights

Comfortable design
Conclusion

So these are our top picks for the best gaming mouse that you will find in the market. These gaming mice are fully tested and gamers have given them positive reviews. So there are pretty great chances that you would love this gaming mouse as well.
Before ending our article, we would like to share a few things which you need to look into a gaming mouse while buying so that you won't end up with the wrong gaming mouse and ruin all your games.

Buttons – Buttons are definitely one of the important criteria to look in a gaming mouse. The buttons of the mouse can highly affect your game. As you don't wanna deal with poor quality buttons. Furthermore, some people prefer to have numerous buttons on their gaming mouse for easy functionality. It's hard to find good buttons on the gaming mouse within this budget but we have made sure the above-listed gaming mouse has good quality buttons on them.
Sensors – Good sensors are also an important element in a gaming mouse that you need to look at. The sensors may or may not be the best ones in a gaming mouse that comes in this price range but we have made sure that the mouse we have listed in the list comes with a decent sensor that won't affect your game.
Size – The size of the mouse is also something you need to look at. Every gamer has their own preferred size of the mouse. Some like to buy a sleek mouse for fast response and others like the quite large gaming mouse which features many buttons.
Durability – You don't want to buy a gaming mouse that will last for a few months, so make sure the mouse you invest in is durable and has a rigid construction.

These are some of the important features that you need to look for in a gaming mouse. We have made sure that you find some of these features in the above-listed gaming mouse. These are some of the best gaming mice under $30 that you will find in the market.

Here we have come to an end and we hope you found the article helpful. So thank you for visiting us.