We all love weddings, weather its organizing one or simply being the bride. Every girl's dream is to be a perfect wedding planner and organize a perfect wedding. But you don't get to do that often that is why we have picked the top 11 wedding games that are fun to play and they fulfill every wedding desire of yours. Check them out below and pick your favorites.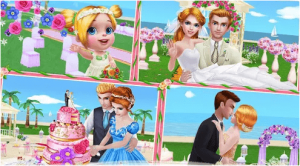 Best Wedding Games
 1. Wedding planner – girls game Android / Iphone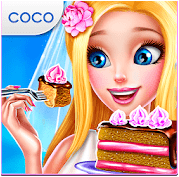 You think you can plan the best weddings and have the quality to become the best wedding planner? Well check out this wedding game and test your wedding planner skill. You have to tackle the most difficult groom and bride. It's not easy to plan each and everything perfectly. You will plan their wedding locations, the food and everything. But that's not enough you will be the designer too, where you have to design the best wedding gown that will make the day more special for the bride. Ohh wait, we need the cake too! But we are not gonna pick up some random cake as you are the multitasker and best wedding planner there you will provide the best wedding cake by designing it! As you know how important this day is for the bride and groom so you have to make it the most special day of their lives. Who knows they might get featured on a magazine with your help!
2. Dream wedding planner – dress & dance like a bride Android / Iphone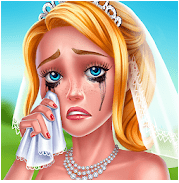 This is one of the best wedding games where you have a chance to become the top wedding planner in the world. But it isn't gonna be that easy. You have to make sure you have got every detail right, as you know even the smallest thing can make or ruin a wedding. It's not easy to handle the bride and groom where you to tackle their confused mood and choices. From the bride's makeup to the wedding gown you have to do all of it, get the bride the most beautiful gown and make her the princess by choosing the right makeup. But don't forget about the groom as you have to get him to the salon and make him stylish for the most important day of his life. You have to do a lot, first, get the right cake and then choose the right playlist and be DJ. That's not it, you have to choreograph their wedding dance too. You are always welcome to the best wedding game and proof yourself the best wedding planner.
3. Model wedding – girls games Android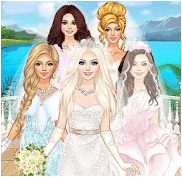 Do you wanna experience a model's wedding? Then you must try out this wedding game where you are in charge of their most special day of life. You think one bride is enough for a time? How about if we give you four! Though every bride is a celebrity on her wedding day but these are the actual famous supermodels and celebrities so be ready to handle the tantrum and fulfill their every wish. Ther are ready to be the brides with their perfect body and hairstyle. You have to pick the best wedding outfits for them, you get to choose from many great gowns, dresses, wedding veils, bouquets, jewelry and many more. We guarantee you that you will have absolute fun by styling these celebrity brides through this best wedding game.
4. Marry me – perfect wedding day Android / Iphone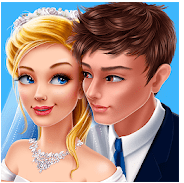 Experience the joy of planning a wedding with this top wedding game. You friend coco just said yes and now it's your duty to get her all the professional help that she needs on her special day. Be her professional stylist and choose her the best wedding gown and style her with the perfect hair and makeup.
5. Royal Indian wedding rituals and makeover part 2 Android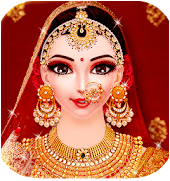 If you wanna experience the royalty then nothing is better than Indian weddings. Experience all the royalty with the best wedding game. You will be responsible for all the rituals and customs that are really important for an Indian wedding. Make this wedding a larger than life experience for the bride and the groom. Choose the ethnic and modern costumes that suit the occasion and customs.
6. Blondie bride perfect wedding Android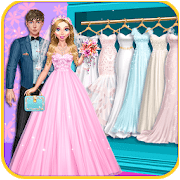 Be the professional stylist that is every bride's choice! Enhance your fashionista skills through this top wedding game. You will be responsible for the bride's style from head to toe. Choose the best wedding dress and increase its beauty by matching it with the perfect wedding veil, bouquet, and an elegant purse. Do the make upright with all the professional products. Make her the most beautiful bride ever.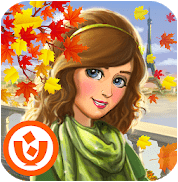 If you are interested in opening up a wedding salon and make the bride feel like a princess or celebrity on her wedding day then this would be your best choice for a wedding game. Open the best wedding salon where you can more staff and get to open your store in famous cities like France, Italy, Bali, etc. You will get many other exciting features but for that you have to download this best wedding game.
8. Millionaire wedding – lucky bride dress up Android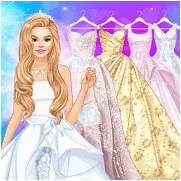 Experience the luxury weddings by planning the wedding for models who are going to marry a billionaire. It is always a great pleasure to shop at luxury stores. You won't be disappointed with this best wedding game so try it now.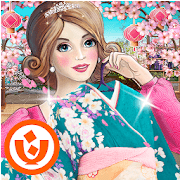 This is a top wedding game that lets you run a wedding business by opening a chain of wedding salons. Your job is to develop manage the wedding salons and make it the best wedding salon in the world. You have to do a lot for your business to grow from making beautiful bouquets to baking the perfect wedding cake for their special day. You will be designing the dresses that suit her bride and do all the beauty sessions to make her look perfect on her best day.
10. Ice princess – wedding day Android / Iphone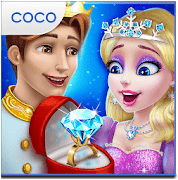 It is the best wedding game for girls who believe in fairytale and wants to dress up a princess on her wedding day. You can't choose regular stuff for a royal wedding. Every element of the wedding should be larger than life. Design icy wedding hall that makes it magical and find the perfect dress for the princess. There is no chance you can let down the princess so be ready to explore the magical weddings.
11. Classy wedding salon Android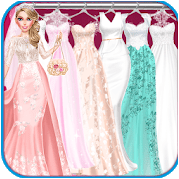 You have the chance to make the wedding day of a girl the most beautiful day of her life. This wedding game has it all, from cool makeups and stunning hairstyles to the most elegant dresses that you can find. You just need to have some special fashion sense to be the best stylist and make some efforts to make the special event perfect.
Conclusion:
So these were the best wedding games that you can find and you will get to become the best wedding planner and explore different weddings and brides. Test your wedding planner skills and find found out if you are as good as you think.