Do you carry a notepad and pen with you? No, right but how many times you have been in a situation where you have to note something down to remember it but you have to borrow a pen and write it down on a tissue paper? I guess a lot, but with virtualization, you can actually make notes on your phone and write down anything you want.
We have picked up the best memo apps for Android and iPhone that will help you to write down anything you have to remember and works like a stick notes. So take a look at the list of 10 best memo apps for Android and iPhone.
Best Memo Apps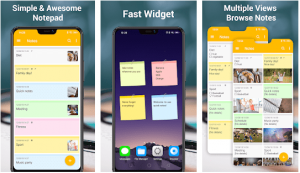 1. Google keep – notes and lists Android / Iphone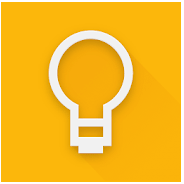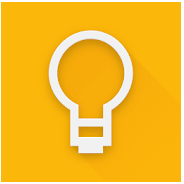 Well, Google is always here, just like it's many many other services, Google have also come up with the best memo app for android. It is a highly rated app with a rating of 4.5 and over 500 million downloads. The reason why people love google's memo app is because of its ability to provide you the best service when you ask for it. You will be able to make notes and lists, and not only that you can also set reminders of them by setting a date, time and place.

After you are done with the task you can check off it. It's really impressive and best for making notes, or even if you have an interesting idea or inspiration you can write it down.

You can add photos or drawings to your notes or simply draw yourself if you want to. It's interesting how you can make your thoughts transcribe to you through this free memo app.

You can easily search your notes and topics and it also lets you make color notes for easy capability. Google memo app can easily synced with your all devices.
2. ColorNote notepad notes Android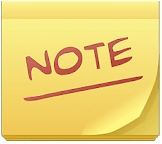 Color note is another best free memo app that you will find helpful in your daily life. It's really simple and easy to use memo app which allows you to write notes, memos, to-do lists, shopping list, etc in a really beautiful and elegant manner.

The design is really impressive where you will get to write on a simple page and you can write as many words as you want because it serves you as a simple word processor.

You can find different options for making notes and making list so that when you make a to-do list you can check things off. Choose grid or list view according to your comfort.

It has a powerful task reminder and lets you make memos quickly. Download this memo app and we promise you, you won't disappoint.
3. Notebook – take notes, sync Android / Iphone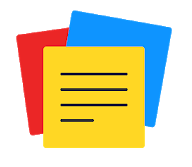 Notebook is one of the best memo app for iPhone. Notebook is a really impressive app that lets you make quick notes and memo and it will also remind you of that if you set a date, time and place.

You can add files, notes, sketches and many more in your memo's. What's unique about this app is, it also lets you record audio. You will many impressive ways to make notes and checklists. Its design is simply amazing and beautiful that can make anyone fall in love with its first sight. Son of you are looking for a free memo app for iPhone then this should be your first choice.
Simplenote is a well-known memo app for iPhone and people love it for ifs speed. You can quickly add notes, memos, checklists and more within seconds. If you have got an idea about something you can save it in this app and it will keep your thoughts and idea saved so that you never run out ideas.

And if you are someone who makes a lot of notes and lists then this app is the right choice for you, as it is really easy to organize your notes and memos with pins and tags. You can also share your notes and other stuff with your friends through this memo app. You can download this memo app for free from the Apple store and you can create an account so that all your notes are automatically saved to your account and you never lose any of your notes and memos.
5. Keep my notes – journal, dairy, to do list Android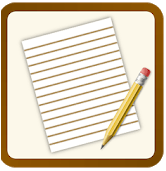 Keep my notes is a highly rated memo app with a 4.6 rating and over 10 million downloads. The reason why people are loving this is because of its many great features that make it one of the best and on number 5 in our list of best memo apps.

You can easily make notes offline and keep them safe. This memo app has a password feature so that you can keep your notes password protected and safe! This features for providing utmost privacy is what makes it popular. Although you can keep selected notes and checklist unlocked and some selected apps locked.

Other great features include voice recording of notes and light and dark themes for notes. And you can easily backup your notes.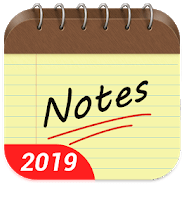 This memo app literally works as digital sticky notes and you can add them to your desktop. It's really cool and simple without any complex features that overdo it.

You can easily transform your notes into a checklist view and add some dates and time to remove you. Its auto save feature will save your notes where you have left them and you don't have to do anything else.
7. Cute memo: cloud sticky notes Android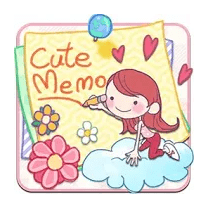 If you are looking for an extraordinary memo app that lets you customize your notes and background with your favorite themes then this would be your best choice.

You can add your notes conveniently and place e them anywhere in your home screen. You will get many themes to choose from along with different background. Apart from this, it will also let you sync your notes with other apps like Evernote.

This memo app is perfectly defined by its name so if you are bored with a simple memo app you can always consider this one.
8. Memo pad – simple and stylish Android / Iphone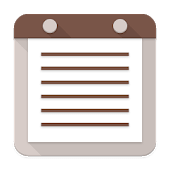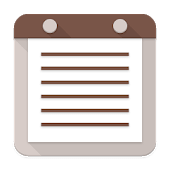 This one is a really elegant, simple yet stylish memo app and you can do all the basic note-making stuff in this app. Making memo and notes was never this easy and fun as it is with this memo app for android.

You can download this memo app for free from the play store and it is really easy and impressive memo app.
9. Memo by LIXI dev
This one is also a great choice for a memo app as its user-friendly interface allows you to add notes and organize them in a convenient way.

You can easily make notes of your ideas and save them for later. This free memo app will definitely impress you with its beautiful design and its way of organizing your notes and memos.
10. Memo pad – sticky notes and memos
Last but not the least, memo pad will serve you every purpose of a memo app in an elegant and simple way. You can quickly add your memos and save them for later use. You can also make notes and keep them on your home screen as a widget just like a sticky note.

What will impress you more in this memo app for android is, its different themes so that you can customize your notes just the way you want. You can also set a reminder for notes by setting a date, time and place.
Conclusion:
So this is a list of best free memo apps for Android and iPhone and each of them has the potential to serve you in the best way possible.