It wouldn't be wrong to say that people are finding kabaddi interesting and something where we can spend our time. In the last couple of years, kabaddi has gained lots of popularity and fans thanks to the attention that we give it just because of those premiere leagues of kabaddi.
It is the game that is invented in India and it has been played for hundreds of years in our country. And to take the emerging popularity of kabaddi to the next level, we have bought you the best kabaddi games for you. These games will definitely expand your love for kabaddi. So take a look at the article and find out which are the best kabaddi games on android.
Kabaddi Games For Android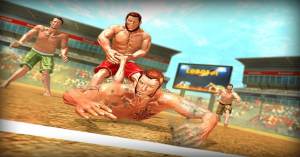 1. Kabaddi Fighting 2018: wrestling league knockout Android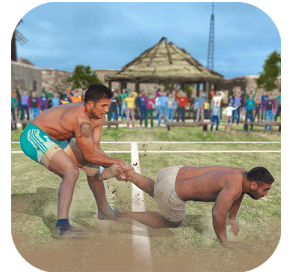 If we say that Kabaddi fighting 2018 is the best kabaddi game for android then we wouldn't be wrong. This one will actually give you the feel of real Kabaddi game and you will definitely love this game for its originality. For starters, you will find plenty of real moves that you can project against your opponent and improve your Kabaddi skills. The game will also feature some combo moves along with some finisher moves.

The controls are super smooth and you can attack your opponent with any move by easy swipe or tap. The game is challenging too, it may look simple and easy at first sight but it's not gonna be that easy to master. In order to become the best wrestler in Kabaddi, you will have to complete several levels and increase your position at the leaderboard. Only then you can gain yourself a name and reputation in kabaddi fighting world!

The game also features plenty of modes for you to play, for example in arcade mode you can battle it out with the opponent whereas in knockout modes everything gets more and more difficult then it was in previous levels. There will be a world kabaddi tournament where you can prove your ability and how great of a wrestler you are. Game's 3D animations and realistic sound quality makes it a present experience for its players!
2. Kabaddi Fighting League 2019: sports live game Android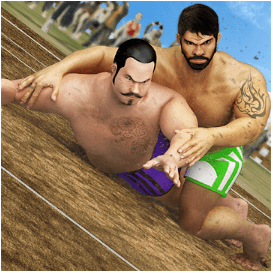 Kabaddi Fighting league 2019 is another best kabaddi game which you can rely on if you are a big kabaddi fan. In this game you will be fighting for the title of world champion kabaddi player by playing the championship world kabaddi championship. All you have to do is play this game until you enhance your kabaddi skills and become an undefeated champion.

You will encounter lots of attack techniques and plenty of moves which you can use to defeat your opponent. What will you like in this game is its ability to engage you for hours. Just like a real kabaddi, you will require to put extra efforts and hard work to enhance your game. You can do so by playing several game modes which will be present in this game.

Apart from that, you will get many different kinds of features and gameplay techniques which will be enough to keep you hooked with it for hours. So if you wanna play the best kabaddi game 2020 this might the best choice!
3. Play kabaddi Android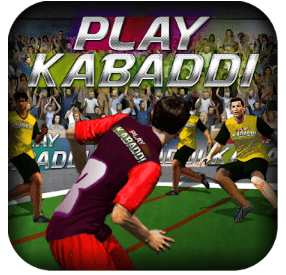 This one will definitely win your heart if you are a fan of kabaddi. The developers of this kabaddi game have bought all the excitement and thrill in this digital platform. And you will definitely love how well developed this game is when it comes to providing you the best kabaddi experience.

But to play this game, you have to have the stamina and lung power to handle the game. The game also features two game modes to play. And also there are plenty of players to choose from and play as. So download this best kabaddi game and choose your favorite player and defeat your opponent by showing the best kabaddi moves.
4. Kabaddi Wrestling Game- Pro knockout fighting Android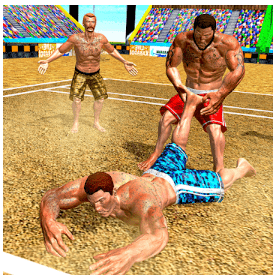 We have bought you another best kabaddi game 2020, and you will definitely thank us for introducing this game. Kabaddi Wrestling Game has it all that takes to be in this list of best kabaddi games. Whether we talk about its amazing fights or the gameplay, you will be impressed by every single thing.

Become a real kabaddi champion by playing various modes and engage your kabaddi skills by playing these games. Additionally, this game provides the best heavyweight wrestles who are tough to defeat. This game will actually test your kabaddi skills by making you choose the right moves before your opponent knock you down. To if you think you can be a kabaddi champion that this game is a must-play.
5. Kabaddi fighting 18 pro league knockout tournament Android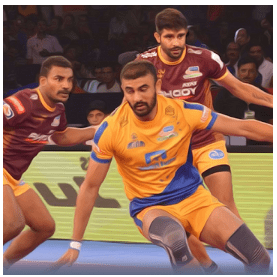 Why Kabaddi Fighting Pro? Because this game will actually let you fight with all the real kabaddi champions. Sure for a fan of kabaddi, it would be thrilling to play against all the top kabaddi players and this game will not only lets you play with them but it will also provide you an opportunity to defeat them and become better.

Just like real players, it also features all the famous real moves which we saw in the original league. So if you think you know all the moves and tactics then you are welcome to try out this game and prove yourself as ultimate kabaddi champion.

The gameplay and controls are smooth and you will also love its 3D animations. Overall its a great kabaddi game for Android.
6. Real Kabaddi Fighting 2019: New Sports game Android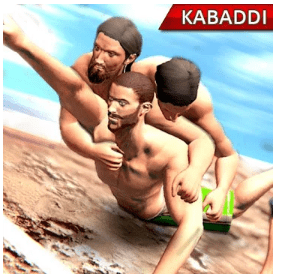 Real kabaddi fighting is another leading kabaddi game 2020. You will actually experience the real dangal in this kabaddi game. The reason why this kabaddi game is landed on our list of best kabaddi games is that it features all the traditional stuff when you will play the kabaddi. This game has actually maintained the authenticity of our traditional and game takes it to the next level.

Just like the above games, you will have to earn yourself a reputation in this game that can be only done when you increase your gameplay and improve your kabaddi skills. So good luck playing this kabaddi game!
7. Kabaddi fighting games 2019 Android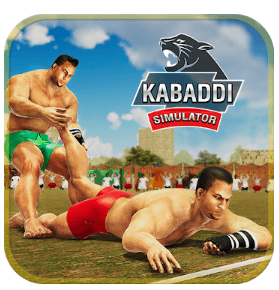 I'm sure you don't wanna miss out on a chance to defeat pro league raiders. You will also get the chance to improve your kabaddi game skills and you will love what you will become and that is a kabaddi champion!

It's one of those games which is easy to play but hard to master. And that is why we have picked up this game for our list if best kabaddi game 2020. Multiple players can make a team and play together and there are 30 pro athletes to choose from.
8. Kabaddi Fighting- pro wrestling knockout league Android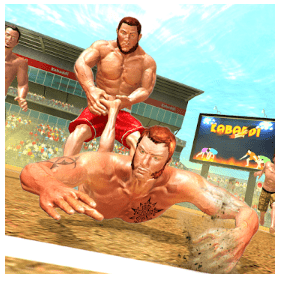 Kabaddi Fighting pro is another best kabaddi game that you would wanna play all day. It will be interesting to play and it's obviously great to play against kabaddi raiders superstars. Also you will be able to play fighting championships which will definitely give you some hard time.
9  Kabaddi game knockout league tag team raiders 2019 Android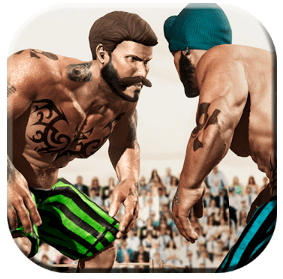 Just like its name suggests you will definitely have a chance to play those fierce knockout game modes where you will have to gather up all your strength to beat the opponent.

So be ready to become the best kabaddi player with this best kabaddi game for Android.
10. kabaddi quiz Android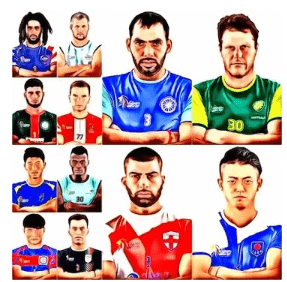 Okay for the last game, we have bought you something that will help you to inverse the knowledge of kabaddi. So download this kabaddi game and know how much you actually know about the game.
Conclusion:
So here our list of best kabaddi games 2020 ends and we hope you liked it!