We have to accept the fact that babies are bore with the love for smartphones and tablets. Gone are the days when they used to play with alphabets and stuff as it isn't the deal for babies now. Sooner or later they are gonna grab your smart devices and they will play the video games on the phone.
But it's not necessary that they have to play all kinds of games, that's where you can help your child by picking up the best baby games for them to play on your smartphones and tablets. We have picked some of the best free games for babies to play and they will also help them to learn in a fun way.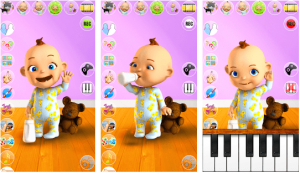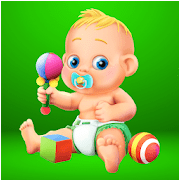 When it comes to choosing the best games for babies then baby games tops the list as it provides many entertaining baby games that will keep your baby happy and entertained. You will find lots of interesting baby games for toddlers (from one year old to 3 years old).
There are following interesting baby games that you will find:-
Burst the balloons: your baby will see lots of moving balloons on the screen and he will have to bust them, this game will increase his hand-eye combination.

Fireworks: it is a simple game through which your baby can see fireworks by just tapping on the screen.

Animal sounds: your baby can learn about different animals and the sound they make. It's an easy way to make him learn the names of different animals including cats, dogs, cows, etc.

Car noises: this one includes sounds of different automobiles and vehicles including cars and planes.

Peek-a-boo: your kid can easily play peek a boo on baby games and enjoy it.

Whack-a-mole: in this game for babies, he will have to hit the mole before it disappears.
You will be relieved with the fact that this free baby game comes with an automatic screen lock setting so that your baby can enjoy these games without messing up with your phone or tablet.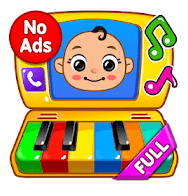 It is also an interesting baby game to download for your little ones in your home. This game for babies also contains many different games that can be played easily by the toddlers and it will also help them learn a few things in a fun way. You will find many free games for babies that are specially developed by keeping babies and toddlers in mind so that they can easily play these games and learn a few facts and names of animals, vehicles and their sounds etc.
It starts with first words where your kid can learn the names of different types of animals and birds and learn the noises they make, it will be done in various ways to keep them entertained while making them learn.
The music room is a unique game for kids that you won't find anywhere else, and you can introduce it to your kids if you think they are interested in music. Your kid will find four different types of instrument to play, which he can learn and play with. The instruments include piano, drums, trumpet, and xylophones.
It also comes with a good interface and graphics that will help your kid to easily play this game for babies. Overall this one is one of the best baby games that you can find online and we are sure your kid will love to play this one.
3. Baby caring bath and dress up baby games

Android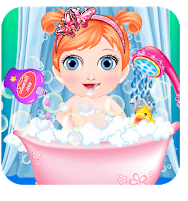 This one is the best baby games for girls where your little girls can play with a virtual doll and do a lot of fun activities with her. You will be surprised to know that this game provides a lot of great features that will make your she will enjoy the game while playing it.
Your kid can play this game and fo the duties of babysitting for a virtual kid, she will be responsible for getting the virtual kid out of the bed, make her sleep, and help her bath. You can also choose cute outfits for her too.
The gameplay is super easy and has stunning HD effects with amazing sound effects. There are a total of 6 levels to play and they all are easy and super fun. This baby game also provide a step by step guide so that your kid can learn how to play it.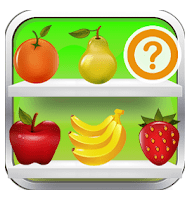 You won't find a baby game for boys and girls like this one which provides you with 9 different and super fun game to play and all in one platform. All these 9 games in this babe game are totally free to play. Each game will require your kid to perform various tasks that will help them to enhance their reflexes, motor skills and make them learn some stuff easily.
The 9 games include:-
Count and match- it will enhance their performance with numbers and quantities and help them learn better.

Sort it out- help your kid to learn how to organize their stuff and arranging them

What's the difference: it's a classic game that has been developed especially for kids to develop their different types of skills by sporting the difference.

You will find many other games like, match it up, puzzle, memo game, complete the series, my profession, and mosaic game. Each game has it's own ability that will help your kid in the learning and growing stage.
You should definitely download this baby game as it totally worth a try!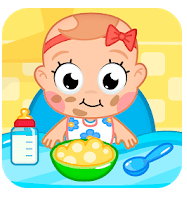 Baby cafe is one of the best baby games to download, and your kid will definitely enjoy playing this game. As its name suggests, your kid will be caring for a little baby and help him do daily tasks. This kid won't leave you for a minute and you will be occupied for a long period of time.
This one is the best baby game for boys and girls and it won't make you bored even for a second so head out to the play store to download this baby game.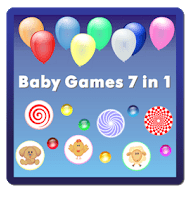 Baby games is a free game for babies that comes with a lot of interesting game to play with and learn numbers and different words at just one place. It has lots of games like baby phones where your kid can listen to different DTMF tones, and enjoy the music.
Other games include fish tanks, ice pucks, marble runs, fidget spinners, finger fireworks, whack a mole and many more fun games for babies.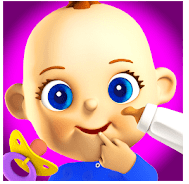 This is one of the cutest baby games for girls and boys that you can definitely consider downloading for the toddlers so that they can enjoy and play with the cute baby girl, who will react to their touch and answers them in the sweet voices. Just like any other baby this one also needs your care so make sure you give her your time and care for her by feeding and making her sleep.
This free baby game comes with high-quality 3D graphics and it had stunning visual and sound effects. The baby in this game can do lots of stuff including talking so it is definitely gonna be fun.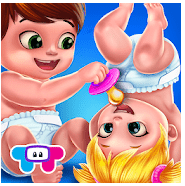 You what's cuter than a baby? Well, twin babies! It's always great to play with twins. Over 10 million people have downloaded this game introduced it to their kids. Your kid can babysit the twin babies and help them in dressing up and decorating the baby's room.
Give them a regular doctor check-up and make sure they are fit and healthy. Play mini-games and solve puzzles, you can also paint and draw.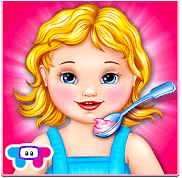 This is the best baby game for girls where they can take care of two little girls and help them dress up with cute outfits. Your little girl will definitely love playing this games for babies as it has many features.
Dress up the girls with many different and cute dress and feed them with their favorite food. Don't forget to make them both with different types of shampoo and soaps. But what's most interesting is its tea parties. After a long day make them sleep at the right time.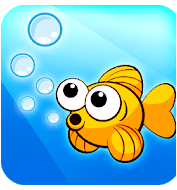 We have saved the best baby game to download for the last. It is the most fun game that you introduce to your kids and they will definitely enjoy this one. This game will enhance your child's hand-eye coordination with its wide range of sensory effects and features that will keep them busy and help them learn. This baby game offers so many great features so you should download it now.
Conclusion:
Here our list of best baby games ends. They all are free and will definitely keep your baby busy and occupied while you do other stuff. So introduce them with these games and help them learn numbers and names.